【Deviser Special Showcase Event – 2022】JRP Guitars'『SB-ZERO』Limited 2022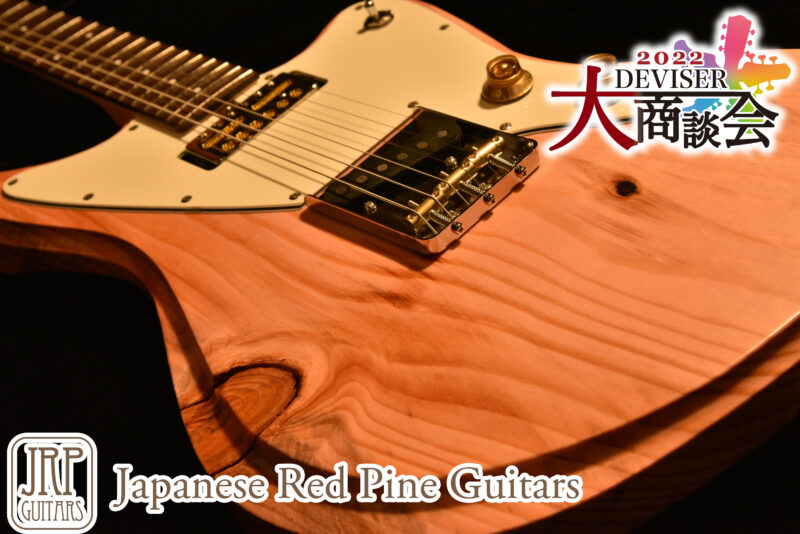 Only one day remains, the wait is almost over!
The Deviser Special Showcase Event is mere hours away and we are finishing up the last details for it!
Deviser's special events bring a lot of regular models with a relatively small number of modifications to make them stand apart from their regular counterparts, but some models are unique to these special events…
You might know this brand from previous events, we are talking about the-

As the name indicates, the JRP series is made using Japanese Red Pine(Akamatsu)wood.

The Bacchus JRP Guitars brand is a unique brand that we reserve only for special events.
『JRP Guitars』2022 Deviser Special Showcase Event limited model
Of course, to maintain tradition, we will be bringing a limited edition this time around as well!

The model this year is:
JRP Guitars SURF-BREAKER"SB-ZERO"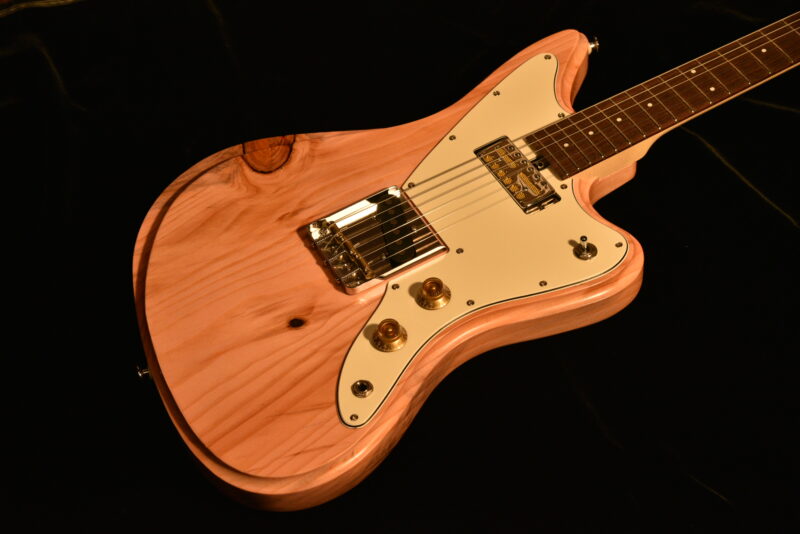 JRP guitars are often thought of as a "Bizarre" type of guitar because of their distinctive materials, appearance, and concept.
In this article, we will focus not only on their looks but also on the functionality and sound of the guitars!
Akamatsu (Japanese Red Pine)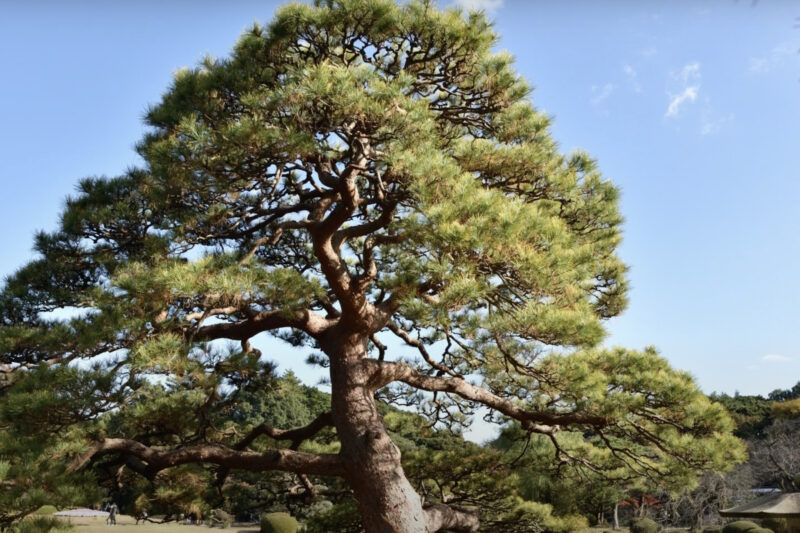 Since ancient times, red pine has been commonly used for beams and other structures that support the weight of buildings and for floor posts in Japanese-style houses.
Red pine is also the most common coniferous tree in Japan, along with black pine, from which matsutake mushrooms grow.
However, as of 2022, the first and only guitars to ever use red pine as a material are our JRP-brand guitars, and many people may still feel uneasy about guitars using red pine for the body.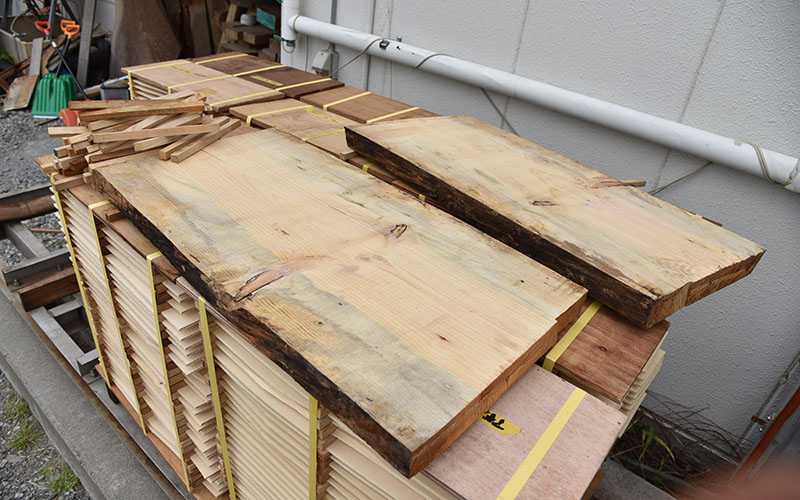 "Softwoods" as the name indicates are light and soft, while "hardwoods" are heavy and hard.
Hardwoods are often used for guitars, and the most common types, such as alder and ash, are hardwoods.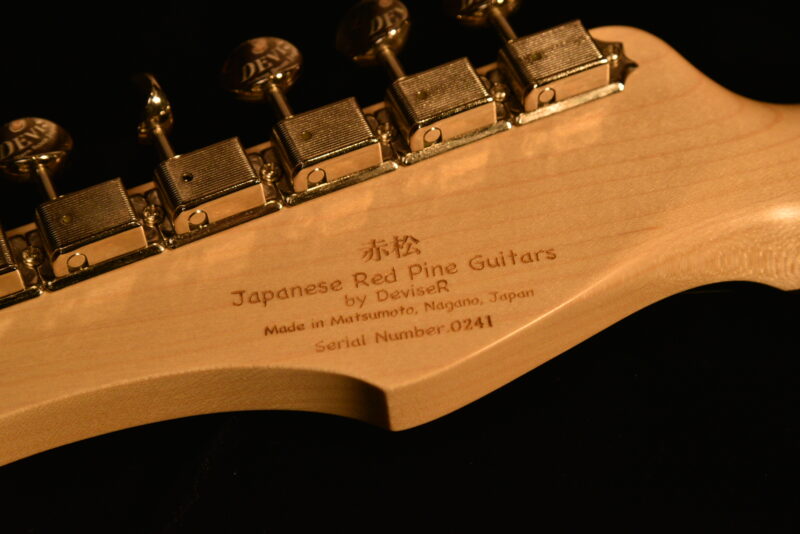 Red pine is a softwood that is not usually used for guitars, but the JRP Guitars brand dares to use it for its models.
The red pine is very soft and light as a material used for guitars.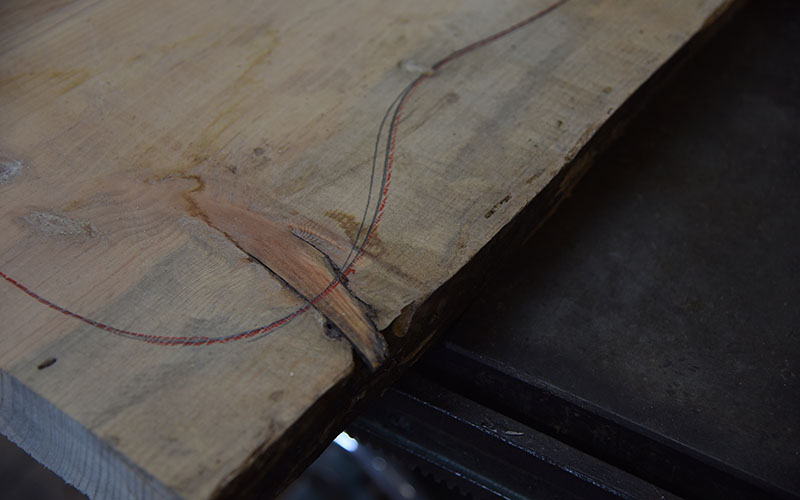 In addition, the most important feature of this shocking look is created by bugs.
When choosing a guitar, many people look not only at the coloring but also at the grain, and the red pine is truly a one-of-a-kind guitar because of the patterns created by insect bites.
A different unit of the same model can look completely different, which makes choosing a guitar even more enjoyable.
SURF-BREAKER "SB-ZERO"-SP22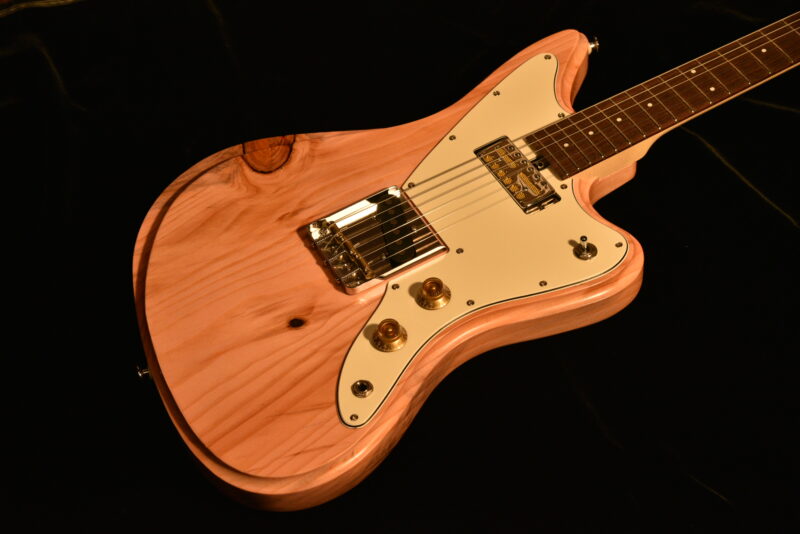 The model to be presented at this business meeting is "SURF-BREAKER "SB-ZERO"-SP22.
Based on Bacchus' original "SURF" offset shape, the German curve processing along the outline gives it a three-dimensional look.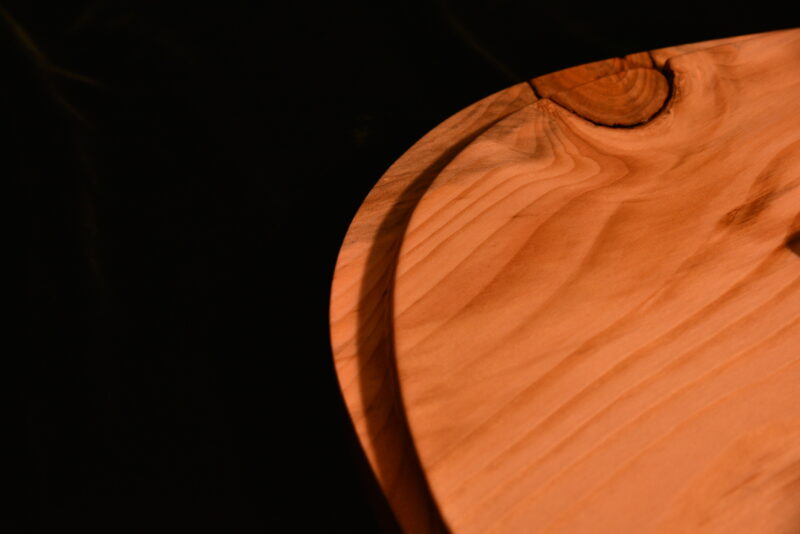 For the coloring, we chose "coral pink".
The beautifully pale pink coral, also known as "angel skin," is a natural coloring that gently envelops the insect holes and knots in the red pine.
It is a sophisticated coloring that enhances the pop and yet distinctive grain of the red pine and brings out the charm of the player as well.
Mojotone Gold Foil + Classic Tele Combination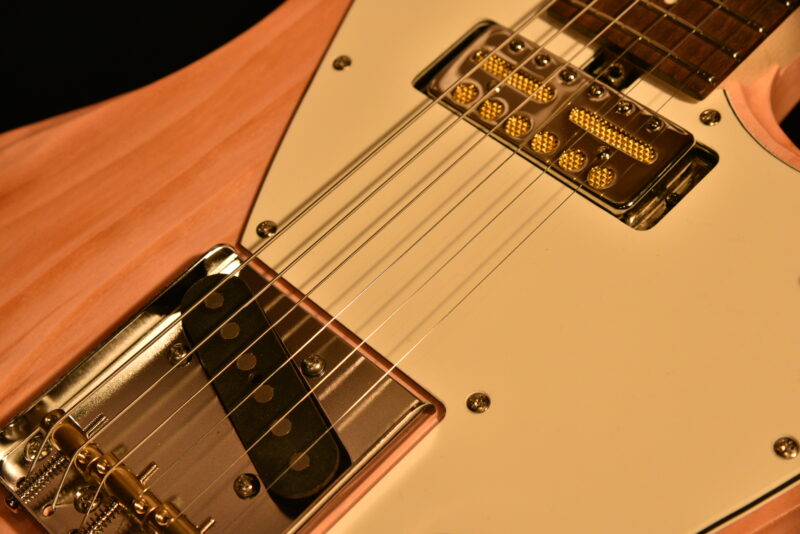 JRP Guitars has recently been developing models with 2-hum pickups, but this time, the combination of "a Mojotone Gold Foil + a Classic Tele" that was used in the first-ever prototype of the "Surf-Breaker" has been adopted, which is a return to the original specs.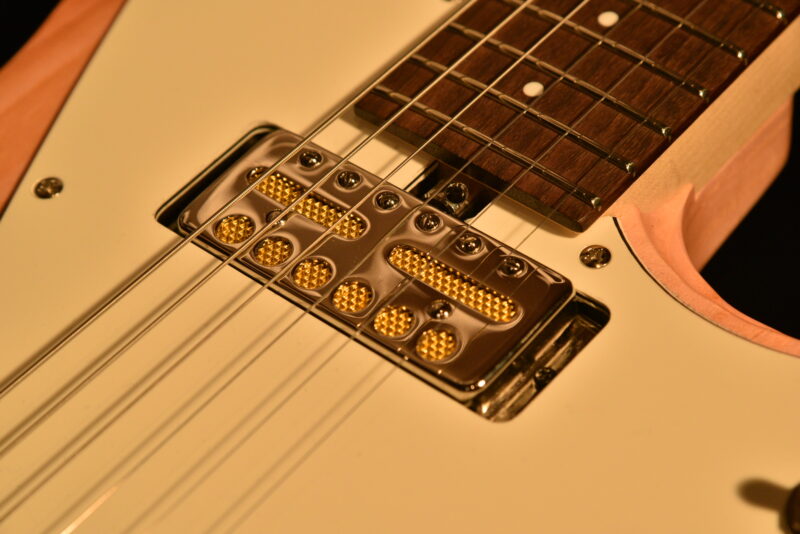 The distinctive front "Gold Foil" in particular is an exact replica of the original from the 60s, clear and powerful, with rich overtones and excellent articulation.
The guitar has the full tone required for jazz and soul with a clean tone, and when overdriven, the tone for rock, moody blues, and more.

The potential of red pine as a material, and the sound of red pine guitars, is something that players who have not yet had contact with red pine guitars should really give a try if they get the chance.
Preparing a demo video by guitarist Kyohei Ariga.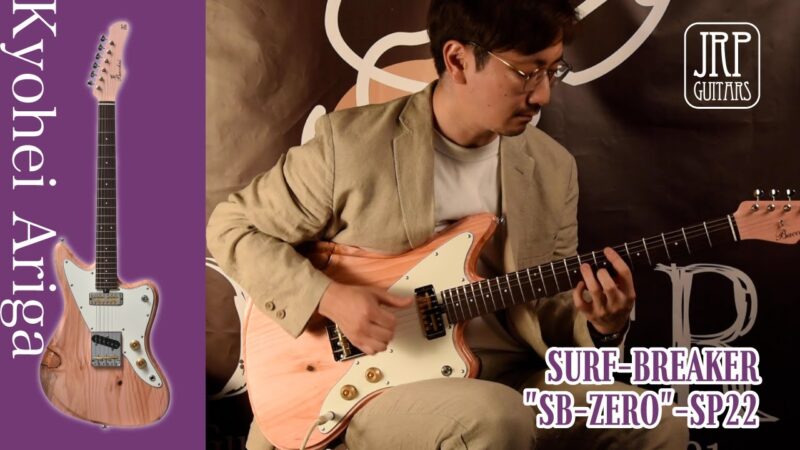 Guitarist Kyohei Ariga helped us tet-driving the "SURF-BREAKER "SB-ZERO"-SP22″ this time.
Make sure to give it a listen!
---