[Deviser Special Showcase]A Momose Brad -Japanese Red Pine- Guitar Appears!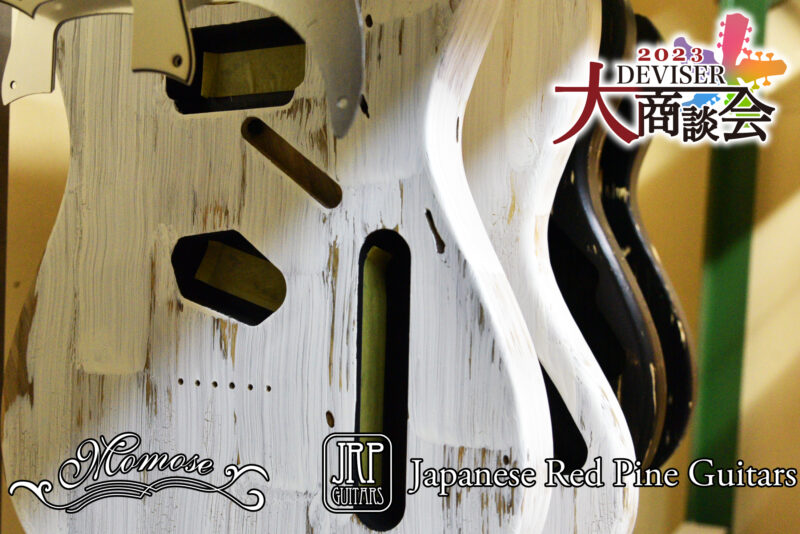 The Deviser Special Showcase is here, today is the day!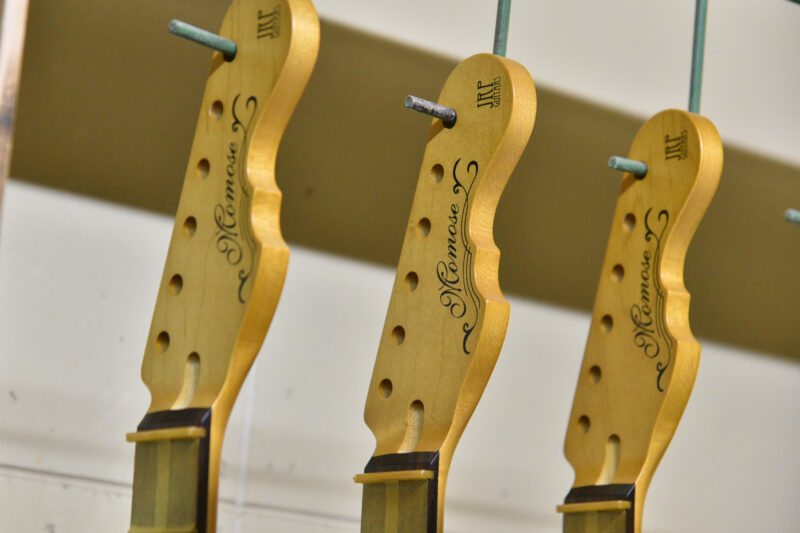 Momose brand's first -Japanese Red Pine- guitar is now available!
Uniquene -eaten away- patterns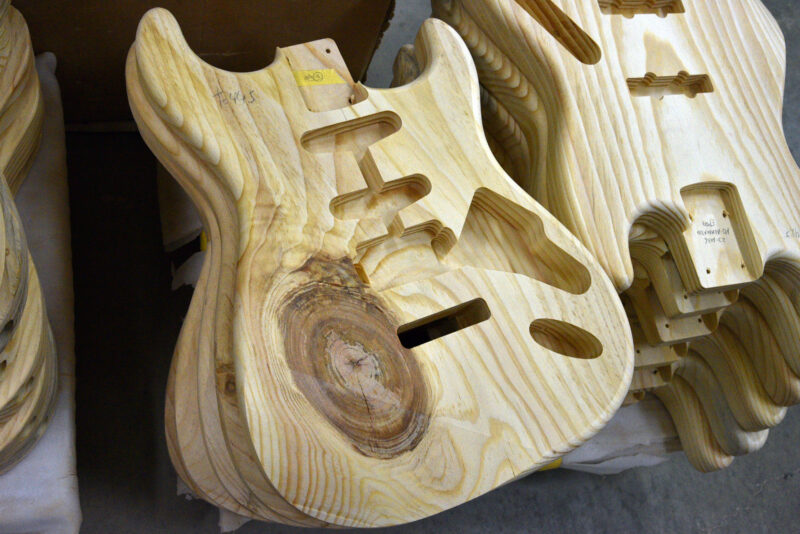 The Momose brand's first JRP guitar will make its appearance at the 2023 Deviser Special Show event!
Deviser has been actively involved in the production of guitars made of Sakura (Japanese Cherry), Tochi (Japanese horse chestnut), and other Japanese wood materials, but the "Akamatsu Guitars (JRP Guitars)" are made with a particular focus on Japanese wood from Matsumoto, Nagano Prefecture, where Deviser is headquartered.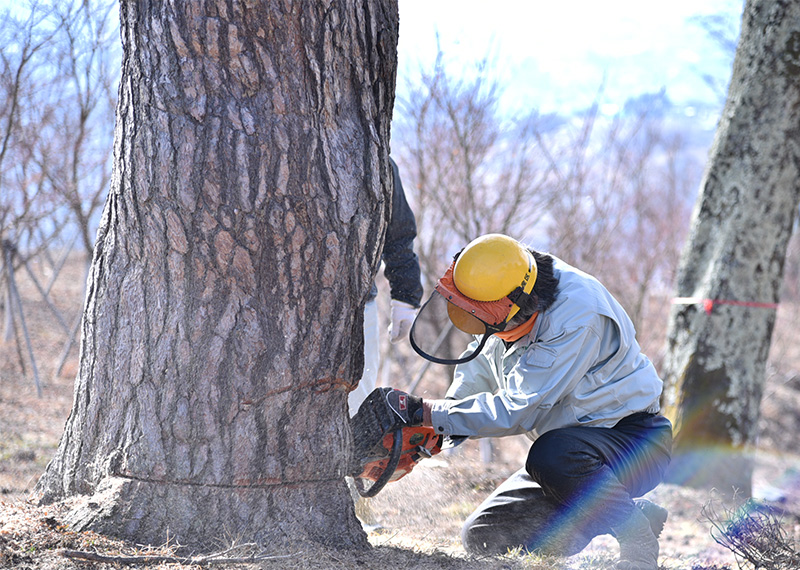 Nagano Prefecture is ranked number one in Japan for damaged trees caused by the pine weevil.
Moreover, Matsumoto City is the most heavily affected area in Nagano Prefecture!

As Deviser is deeply involved with lumber through guitar making in Matsumoto City, Nagano Prefecture, so we could not let this situation pass us by. 
"Can't we do anything about these wasted trees?"
 
Is the thought that led to the creation of the red pine guitar (JRP Guitars).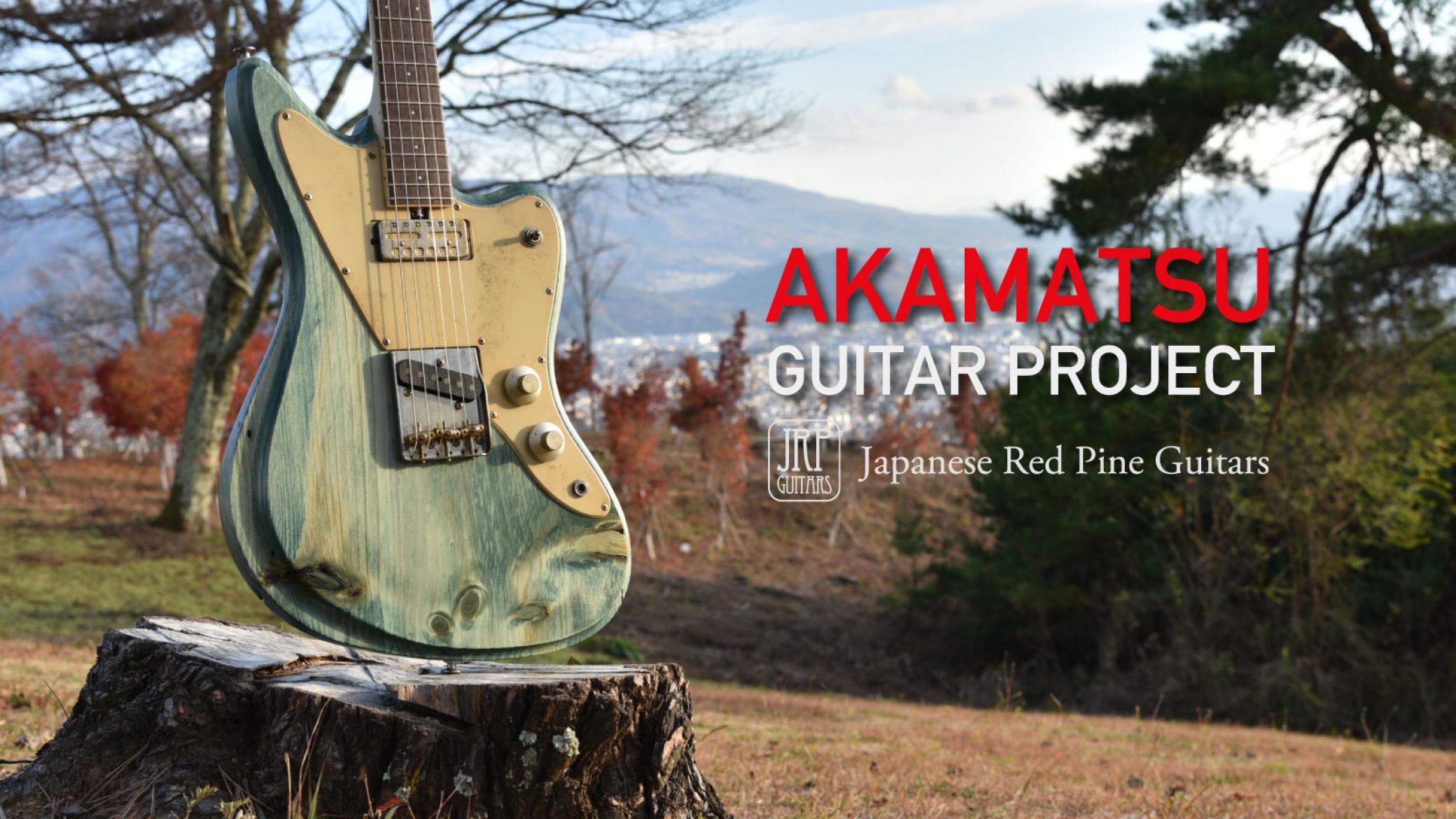 The most important characteristic of the JRP models that is not found in other woods is its "insect bites" pattern.
The wood used for guitars is the rare and high-quality part of the wood, like the fatty part of tuna. Only parts that are free of knots and stains, free of holes, and have a good grain are used.
From the guitar craftsman's point of view, this red pine had many reasons not to be used.
However, we wanted to make a guitar that would have a strong impact, not "just a beautiful guitar made of red pine." We dared to make use of the knots and weevil-eaten holes in the red pine as it is.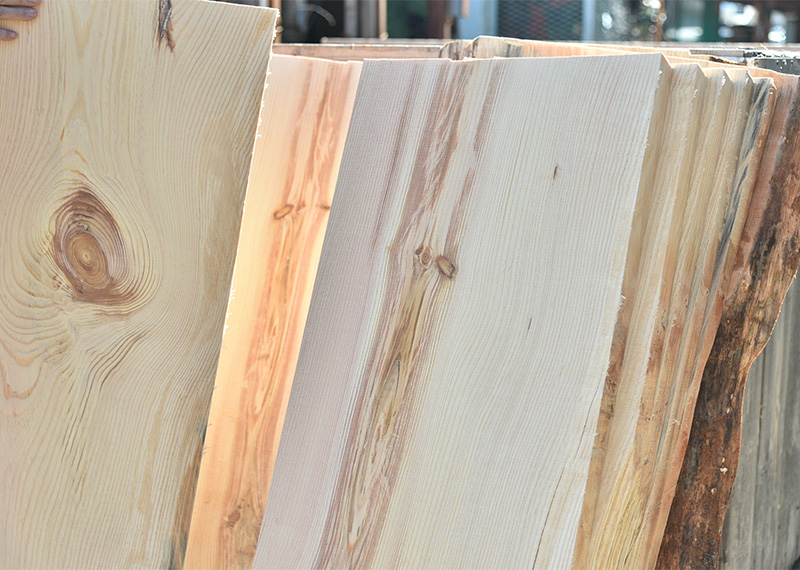 Just as no two guitars have the same grain pattern, the "weevil bites" on the Japanese red pines also have a mysterious look created by the providence of nature, making it a one-of-a-kind guitar.

The same model can have completely different personalities, making the guitar selection process even more enjoyable!
Momose × JRP Guitars Potential as tonewood
Japanese red pine as tonewood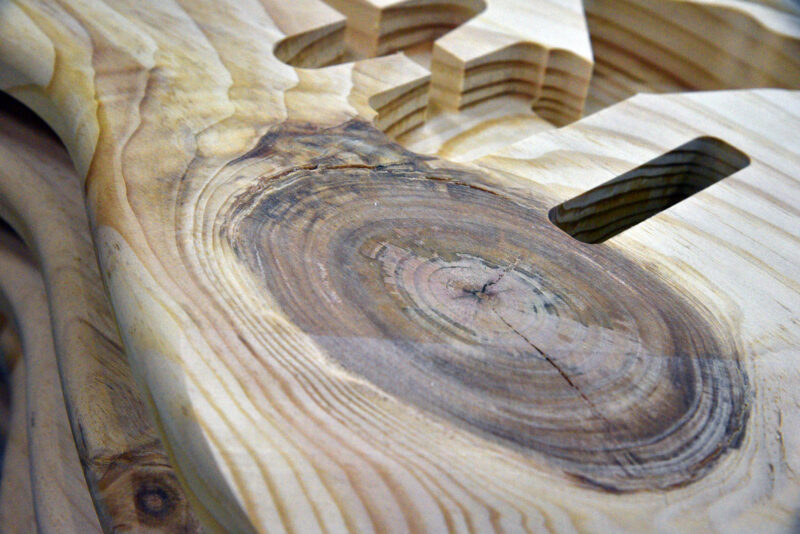 As of 2023, Deviser is the only company in the world that we are aware of that is using Japanese Red Pine for guitarmaking, and many people feel uneasy about this being the case.
However, six years after we began building guitars using this "weevil-eaten Japanese red pine," we have discovered the potential of red pine guitars not only for their striking looks but also for their value as tonewoods.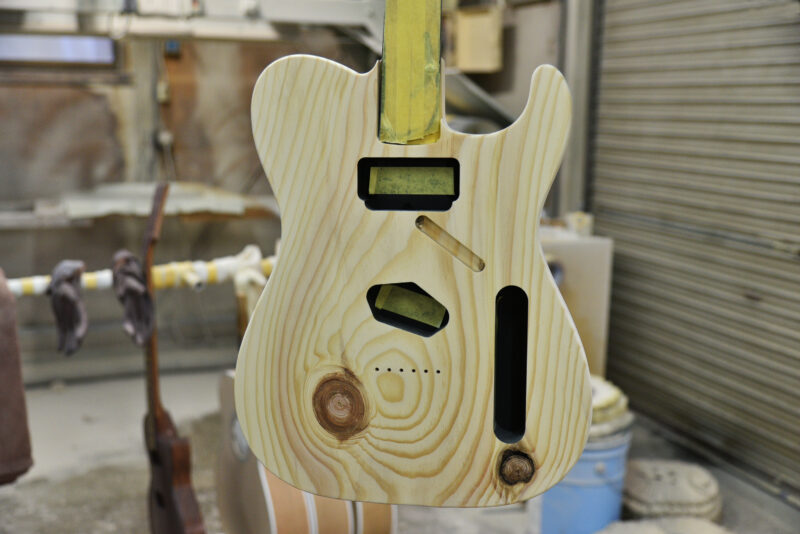 Japanese red pine is very soft and light as a wood used for guitars. 
In addition, although it is not a hollow structure, the body is somewhat lightened by insect bites, and the average weight is about 3.2 kg, making it very easy to handle and finish.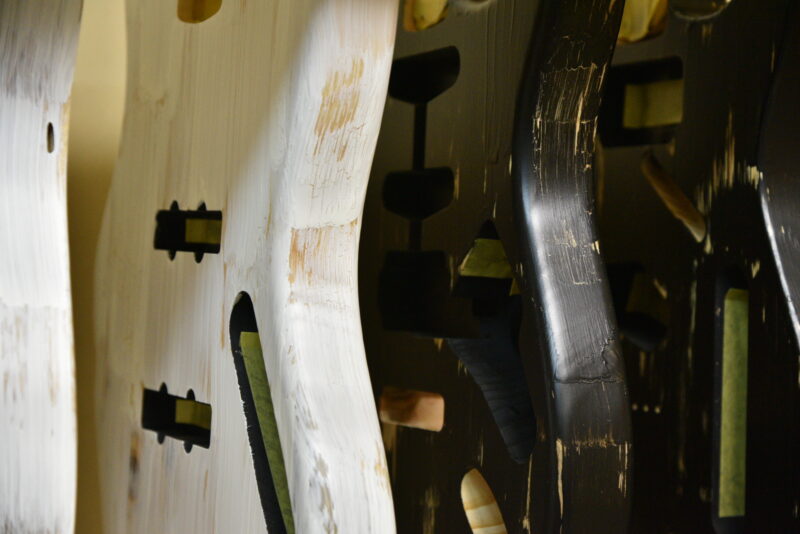 Because of this characteristic, the sound is like a completely new tonewood sound that is incomparable to that of alder or ash, with a slight airiness and a great mid-range.
The delicate string-like light sound it has is almost unimaginable from looking at its appearance.
Momose's Playability
This time, we crossed the red pine with the trademark『Momose』playability!
Perfect String Action

The "MT", "MC", and "MJ" models have a larger gouge in the horn on the higher string side than the common TL, ST, and JB types.
This makes a difference in playability thanks to giving us better access to the higher frets. This way, players with large hands to run up to the high frets without stress.

2. Neck Joint
While adopting an orthodox plate joint to bring out the ideal sound, we have further enhanced the playability of the high frets by applying a drop-in construction in the plate section.

3. Wood Binding
The sides of the fingerboard feature wood binding made of the same material as the fingerboard. In addition to realizing smooth fingerboard sides, it also prevents problems such as frets from popping out of after years of use.
In addition to the tight woodworking and integration that the Aska factory is known for, the original upgrades without being confined to traditional shapes improve playability.

The "Japanese Red Pine Guitar" has been sublimated to a high-end finish, not just shocking in looks only.
A demo video by guitarist Kyohei Ariga is being prepared!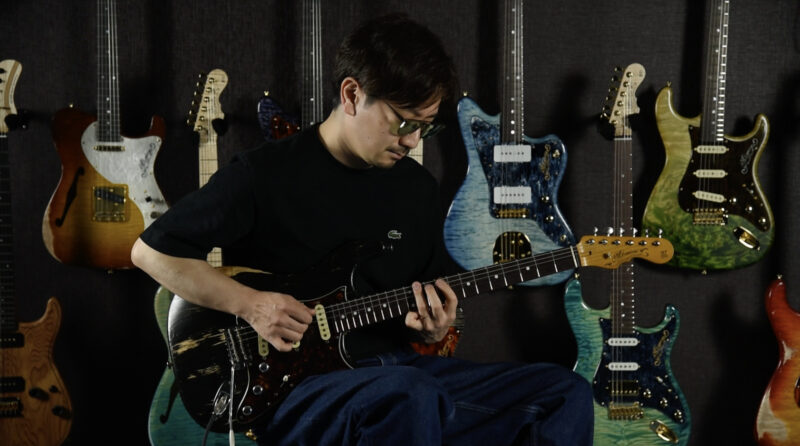 We prepared an sound demo video with the talented Kyohei Ariga for the Special Showcase!
Guitarist Seiji Igusa also captivated!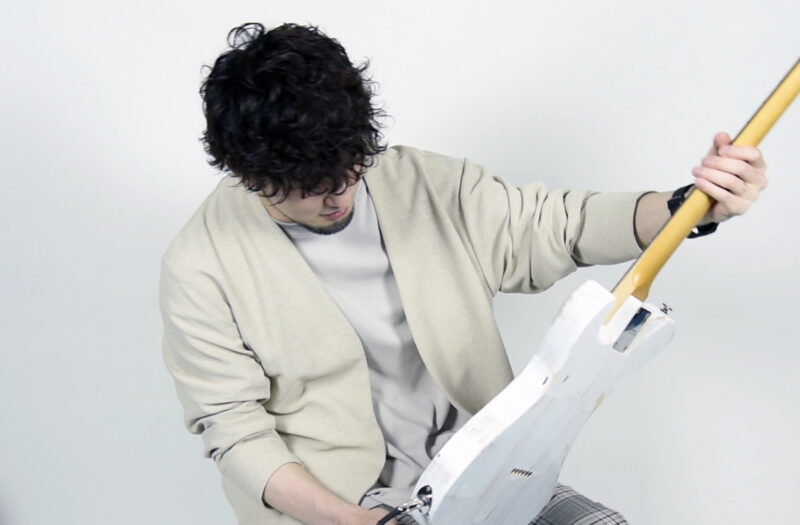 Seiji Igusa, who came to our office to take pictures of acoustic guitars, was very interested in Akamatsu guitars as soon as he saw them!
When he tried it out, he complimented us on its high quality!