SeventySeven Guitars JT series「EXRUBATO-STD-JT」brandishes new colors!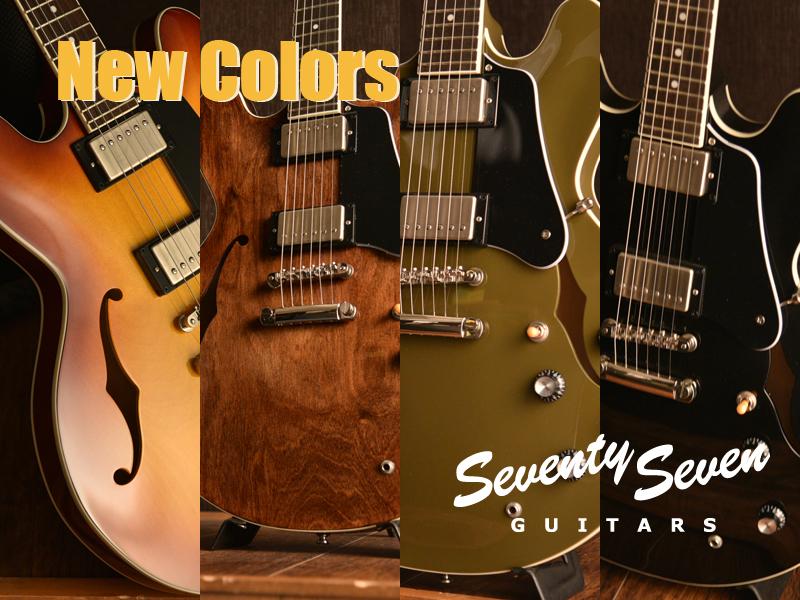 This fall, a new set of colors will be available for the SeventySeven Guitars Japan Tune-up series -EXRUBATO-STD-JT-!
This series of SeventySeven Guitars has been very well received since it was released in May 2020, and the new model "EXRUBATO-CTM-JT" has just been released a few days ago.
"EXRUBATO-STD-JT", which uses plain maple as the body material, does not look as flashy as "EXRUBATO-CTM-JT", but brings a chic and calm look and ease of handling so you can play a wide variety of genres without a problem. It has become a popular standard model.
The following 4 colors will be added to the lineup this time! !!
・ITB
・ABR
・OLG
・BK
What do you guys think about them?
Let's take a closer look!
ITB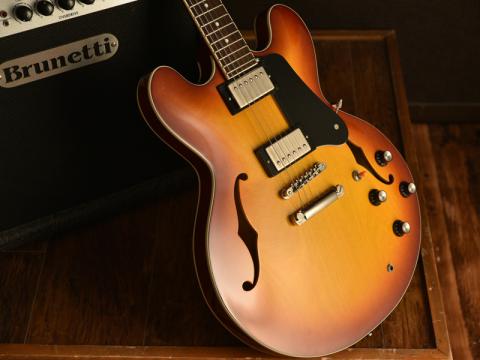 ITB stands for "Iced Tea Burst".
A fairly common color for semi*-acoustic models, but it's its first appearance in the series.
Certainly, a vintage-looking color scheme, wouldn't you say?
ABR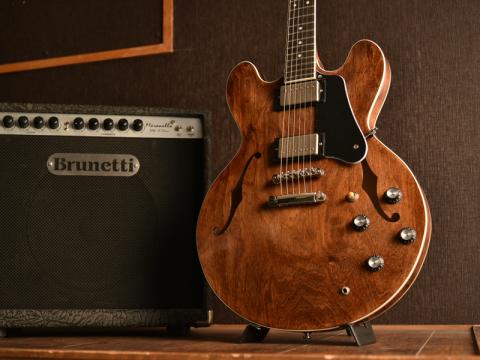 ABR stands for "Aged Brown".
A color that emulates what a regular brown colored guitar would look like after many years that also allows the wood grain from the flame maple to shine through.
OLG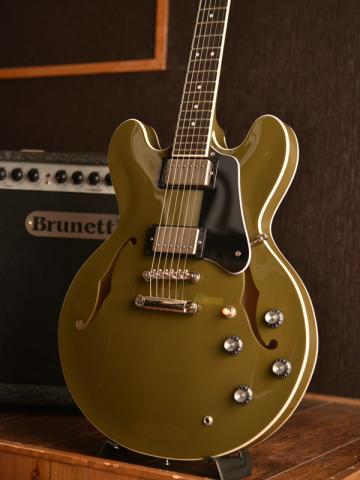 OLG stands for "Olive Green".
A cool and low-profile color scheme that perhaps more accurately stands among olive green and military green.
BK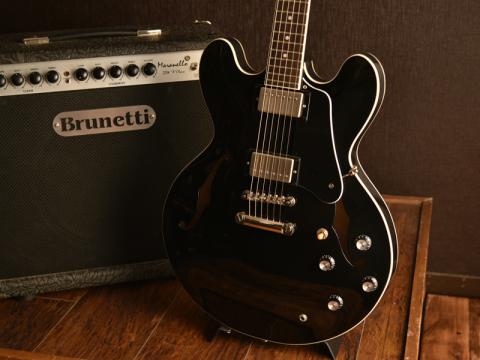 BK stands for, well "Black".
As simple and classic as it gets, and for this same reason arguably the most stylish color scheme.
EXRUBATO-STD-JT
Both models use the Seventy Seven Guitars original alnico magnet pickup "AL2".
Providing not only a clean tone with a hollow-guitar feeling to them but also a good distortion which means you can use it for various genres without a problem.
The neck grip is also designed to be thin, and ease of grip is one of these models' strong points!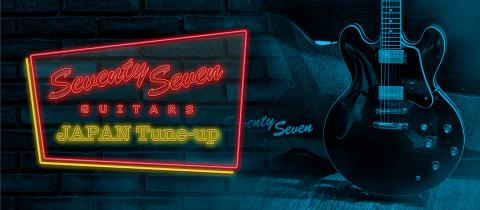 Check out the special feature page here!
Demo video by Tatsuya Maruyama
Today's model

SeventySeven Guitars Japan Tune-up series【EXRUBATO-STD-JT】―Product Page
Check with your local dealer to get yours!