The young rising star -Abim Finger-!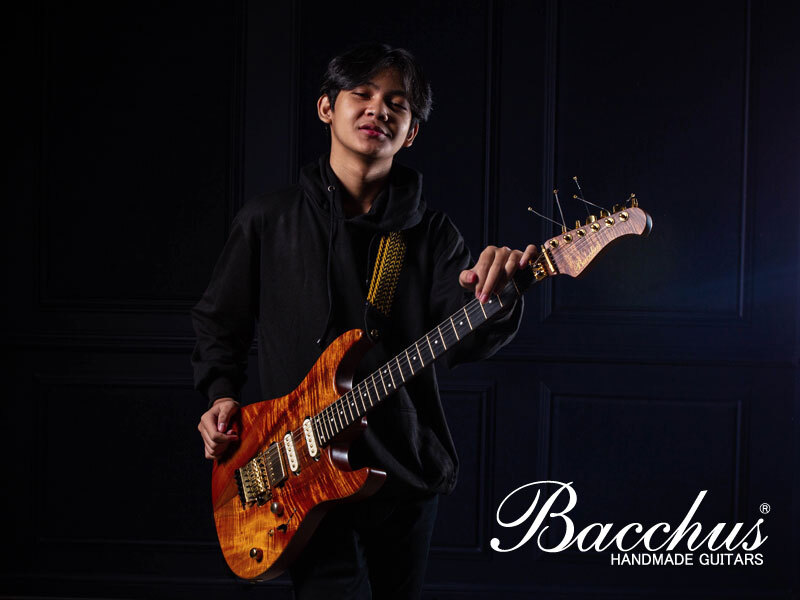 Abim Finger is a new generation of Indonesian teen guitarists and an official Bacchus artist. Although he is only a teenager, he has quickly gained popularity for his outstanding technique and impressive playing style.
Abim Finger's history
Born in Situbondo, Indonesia in 2007, Abim taught himself to play the guitar at the age of 9. While other kids his age liked to play games, it was music that captured Abim's heart and interest. He came up with his artistic name "Abim",  based on his real name, Bima. Abim began practicing the guitar and soon became a household name, winning awards in various guitar contests.
His playing style has been greatly influenced by the likes of Joe Satriani, Steve Vai, Ingve Malmsteen, Jimi Hendrix, Jack Tamarato, Guthrie Gauvin, Tom Quaye, and Martin Miller.
His YouTube channel "Abim Finger" has over 200,000 subscribers as of February 2022, and his videos have received high praise and comments from musicians from all around the globe.

In February 2022, Abim, now a force to be reckoned with when it comes to guitarists, released his first commercial single!!
FUTURE
The video is now available on streaming services, so please check it out.
Spotify
Youtube Music
Apple Music
Deezer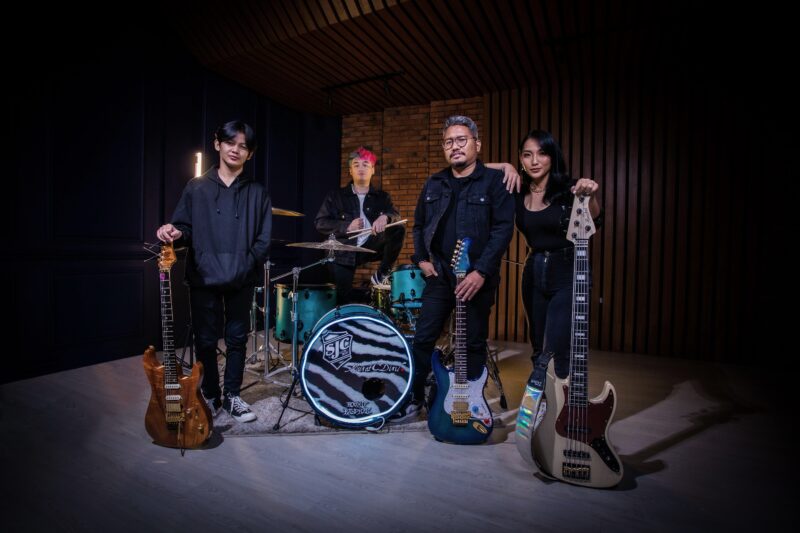 The song was written by Andre Dinuth, another heavyweight guitarist from Indonesia, and was recorded alongside Andre Dinuth himself and Wanda Omar, two of the most popular players in the Indonesian music scene.

They all use Bacchus guitars, and are official artists!
Andre Dinuth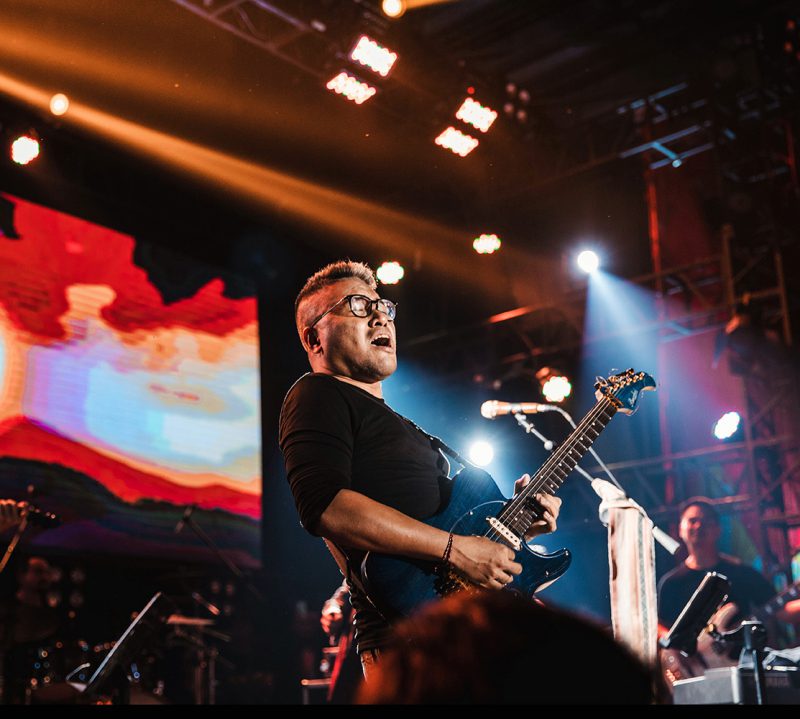 As a guitarist, he has recorded and performed for many famous musicians in Indonesia, including Glenn Fredly, Sandhy Sondoro, Rio Febrian, Andi Rianto, Erwin Gutawa, Afgan, Rossa, Marcel, Trio Lestari, BCL, Tulus, and Yura. He has been involved in recordings and concerts of famous Indonesian musicians such as Febrian, Andi Rianto, Erwin Gutawa Outside of Indonesia, he has also worked with Singaporean and Malaysian musicians such as Siti Nurhaliza, Sheila Madjid, Anwar Zain, Hafiz, Jacklyn Victor, Hafiz, and Fazura.
Aside from supporting other artists and doing studio work, he also works as Andre Dinuth Group where he is the frontman. He released his first self-titled album "ANDRE DINUTH" on June 25, 2014 and his second album "Here With You" in 2016. In 2019 he released a new single "AEONIAN" and is  currently working on his third album.
He also teaches at the guitar department of the Indonesian Music School, and travels all over Indonesia to give guitar clinics.
He mainly uses Bacchus Handmade Series EMPIRE AD and T-STANDARD AD guitars.
Wanda Omar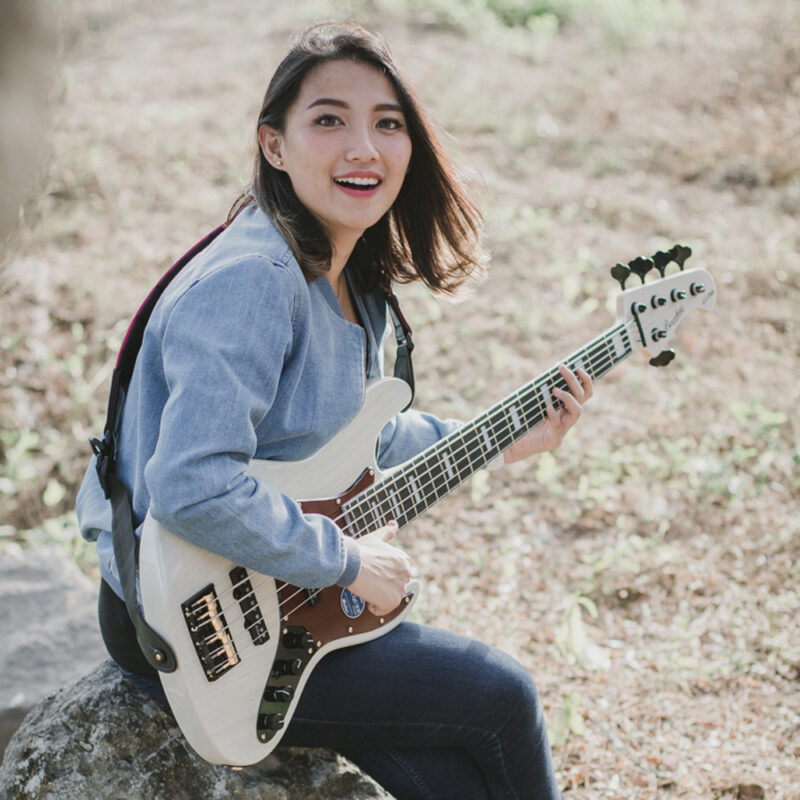 Growing up in a musical community, she began playing bass at the age of 12, and her ever-expanding interest in the instrument led her to realize her dream. In 2014, she was selected as one of the three female bassists for the bass-focused compilation album Bass Heroes 2, and contributed to the project alongside Indonesian bass legends such as Yance Manusama, Indro Harjodikoro, and As Mates.
She is also a trusted backing for many of Indonesia's top musicians such as Baim Guitar, Handy Salim, Echa Soemantri, Andre Dinuth and Marcell.
Her main instrument is a Bacchus Handmade Series WOODLINE517AC WBDP.
The guitar Abim Finger uses
As Abim's popularity has grown, we have been receiving a lot of inquiries from customers both in Japan and overseas, asking "What kind of Bacchus guitar does Abim use?" In order to answer this question…

Here are some of the Bacchus guitars that Abim uses!.
IMPERIAL-PROⅡ CUSTOM
A custom version of IMPERIAL-PRO made for the overseas market. An electric guitar for technical guitarists with 24 frets for improved playability. It has a lock type tremolo for heavy sound, but it also has a mini switch for coil tap, which allows you to make a wide range of sounds. Black and white paint with gold parts looks great.
*This model has already been discontinued.
EMPIRE Abim Custom

Newly built in 2020, this is Abim's current main guitar.

The increasingly rare flame Hawaiian Koa top, Floyd Rose original tremolo, Jescar Evo Gold frets, Mojotone Knockout ST & Sledgehammer HB, and signature on the back of the head are just a few of the features that Abim has chosen to achieve his playing style and tone needs.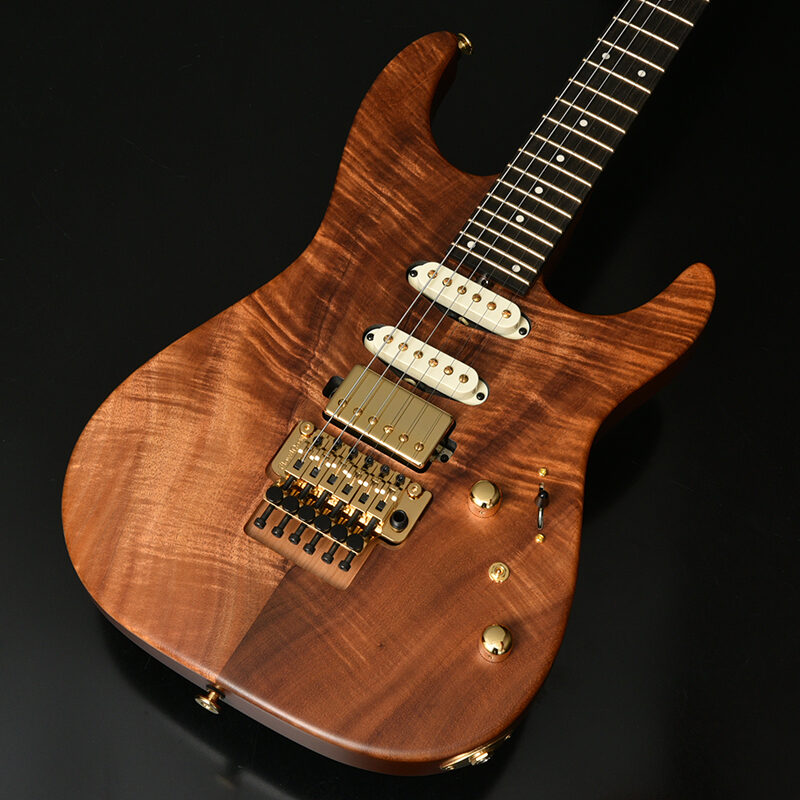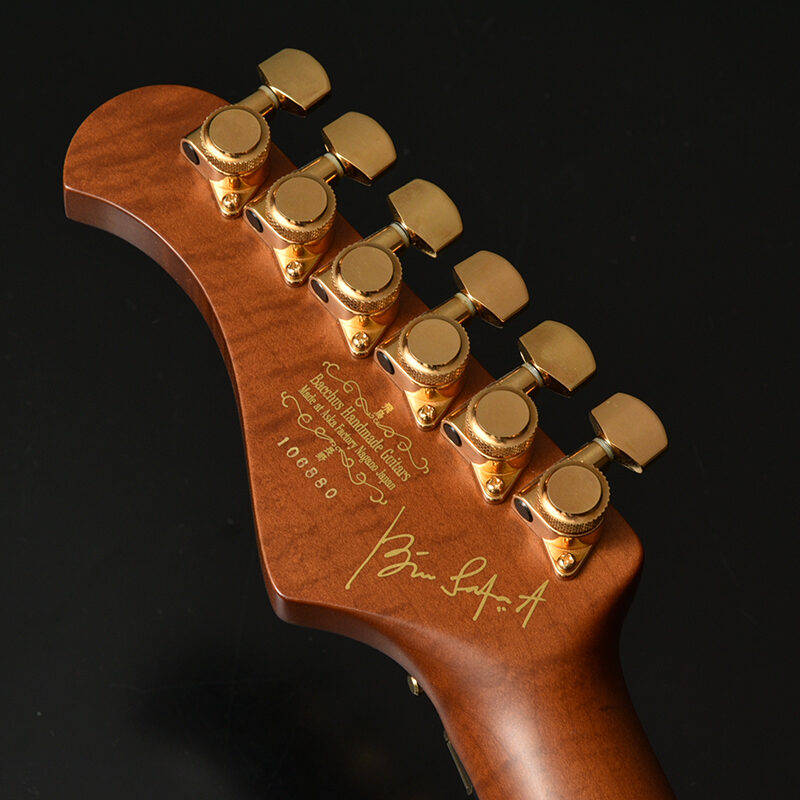 We hope you enjoy Abim's amazing performances from a long time to come!