【Deviser Special Showcase】Headless, Sakura models, and even that long-awaited guitar… Bacchus hits different this year!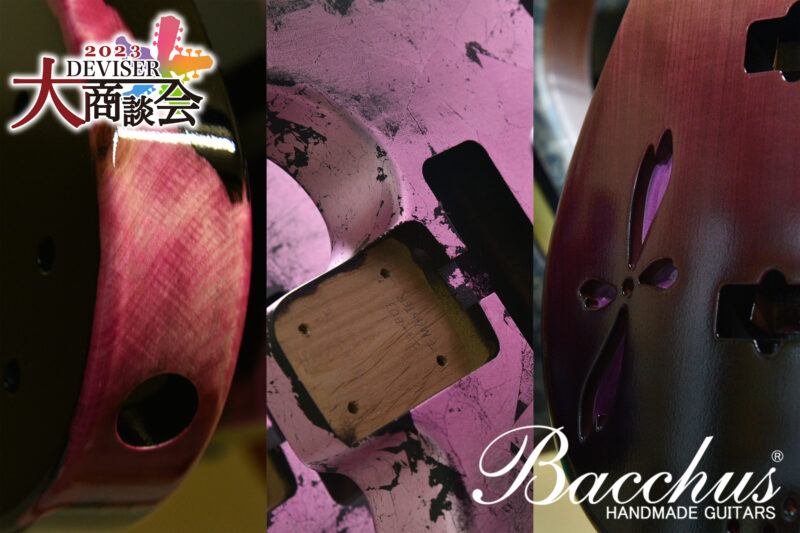 Attention all Bacchus fans in Japan and around the world! Today, we finally have an article on the Handmade series!
Preparations for the Special Showcase event are now in their final stages. The latest news from the factory is…
≪The Scoop≫
NO.1 We will bring them back again this year, with the special edition WOODLINE!
NO.2 A limited edition model using Japanese wood will be available in the headless series, which has attracted a great deal of attention due to its use by popular artists!
NO.3 A dark horse appears! A guitar with outstanding impact from the standard model of the series is now in production!
We hope that you will enjoy this article as much as we did writing it, and we hope that you will read it to the end.
WOODLINE Series
Jindai Tamo, a precious wood born hundredths of years ago!
The WOODLINE model using "Jindai Tamo" (Japanese ash), which is becoming increasingly popular under the Momose brand, will finally be available as a limited edition model for the 2023 Special Showcase.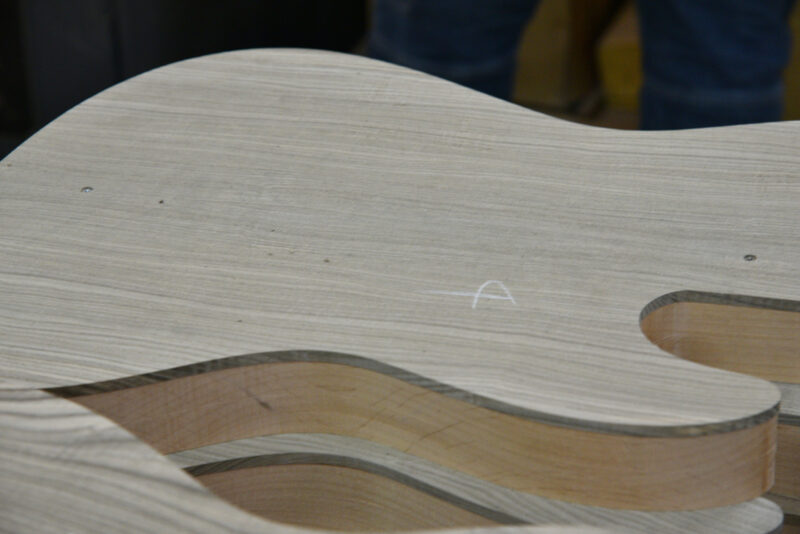 Tamo is Japanese Ash, but the "Jindai" part of its name is Japanese for "Age of the gods" or "Ancient times". It is given this name because these trees have passed hundreds and even thousands of years without rotting after being buried underground due to a natural phenomenon a long time ago.
These trees are sometimes miraculously unearthed due to a variety of factors, and their bark, which has slowly faded over the years to a gray or grayish-brown color, creates a solemn feeling to their appearance.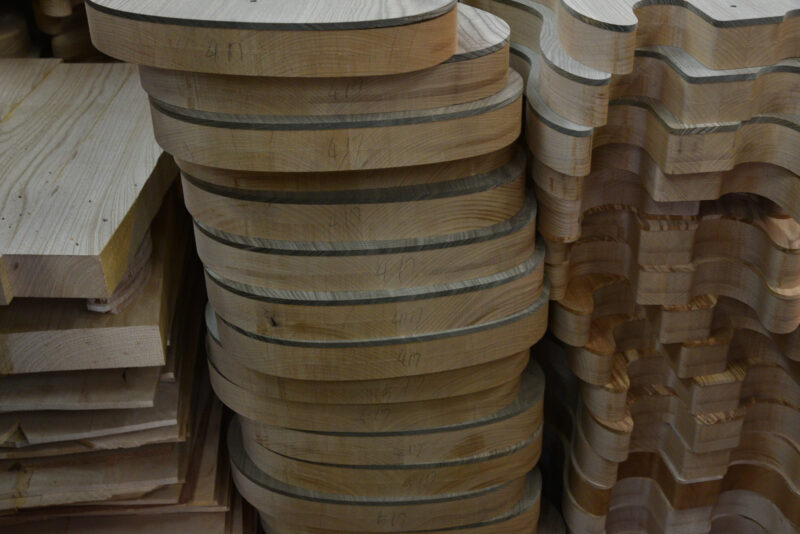 We plan to produce a limited number of 30 of both the 4-string and 5-string types." Please take note of the world-class appearance of this Japanese wood, which is also known as "Japanese" ash!
The very popular Sakura Hollow design is back!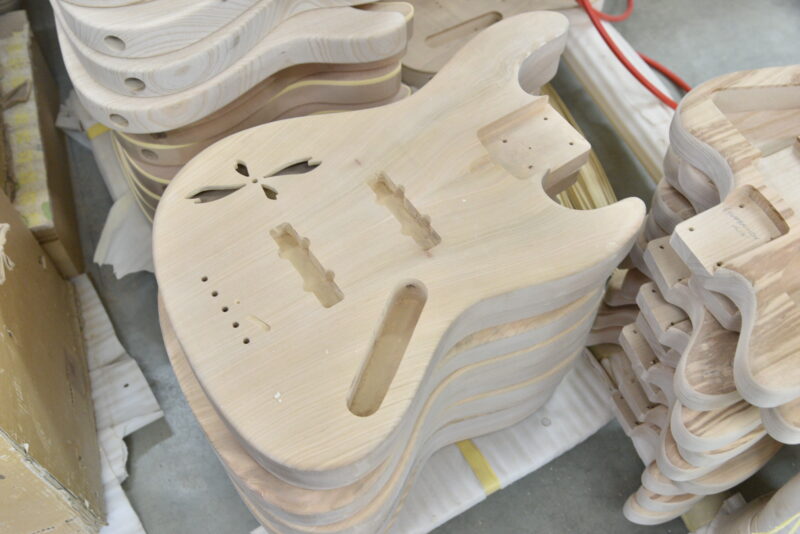 The second highlight of the WOODLINE model lineup is the Sakura model, featuring a semi-hollow construction that resembles cherry blossom petals! The top of the body is made of Shidarezakura, or "weeping cherry trees" from Shizuoka Prefecture, grown at the foot of Mt. Fuji.
But… Where have we seen this design before?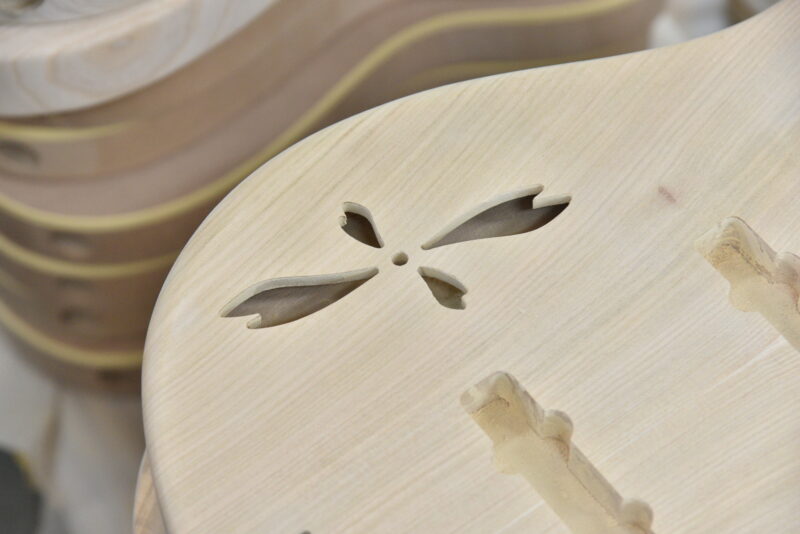 Yes, in fact, we have made it once in the past!

As the Sakura models became more and more well-known around Headway, it attracted a lot of attention, and recently we have received requests from overseas to make this limited edition WOODLINE with a hollow design again.
Finally, this year, we brought it back with the best option for cherry blossom models, weeping cherry wood, also known as "Shidarezakura"!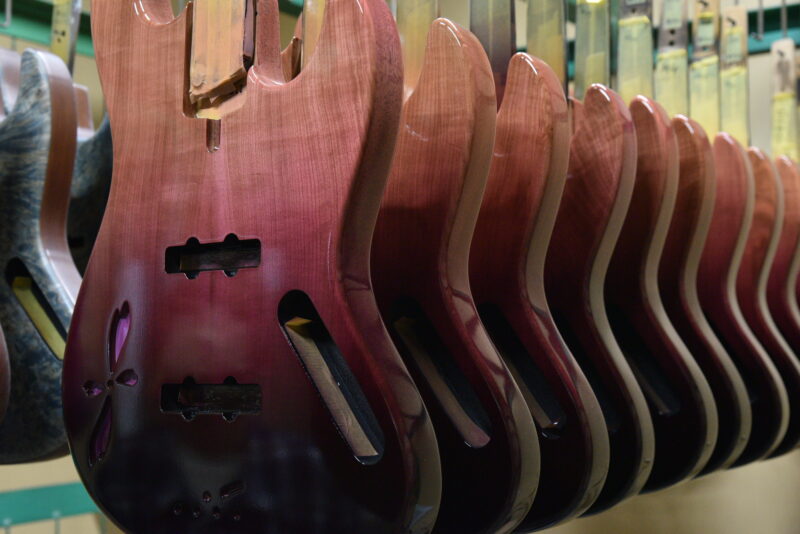 The production for this model will be limited to 20 pieces for both 4 and 5 strings.
Headless Series
A new challenger for the WOODLINE-HL series!
Another face of the WOODLINE series is the headless "WOODLINE-HL" model developed in 2018! With the recent release of the Bacchus official artist signature model, the attention of the Bacchus community is growing even more…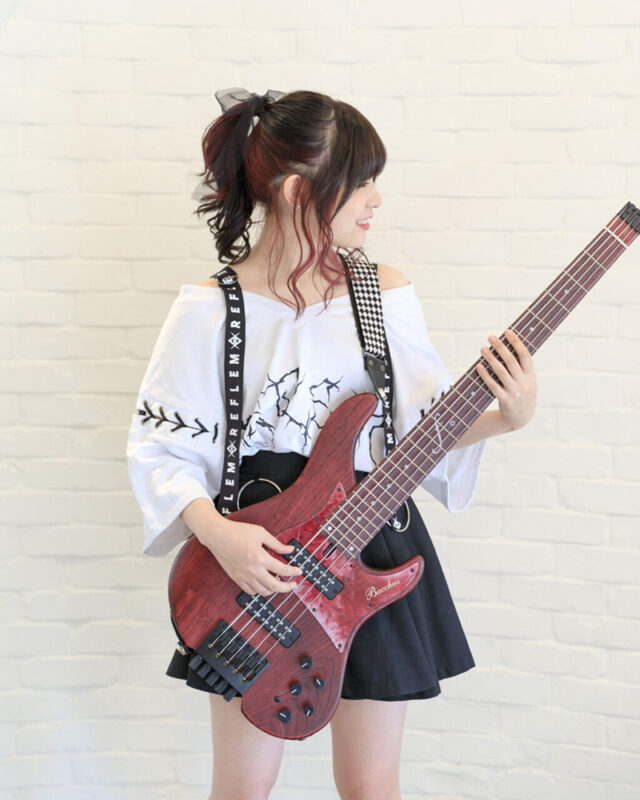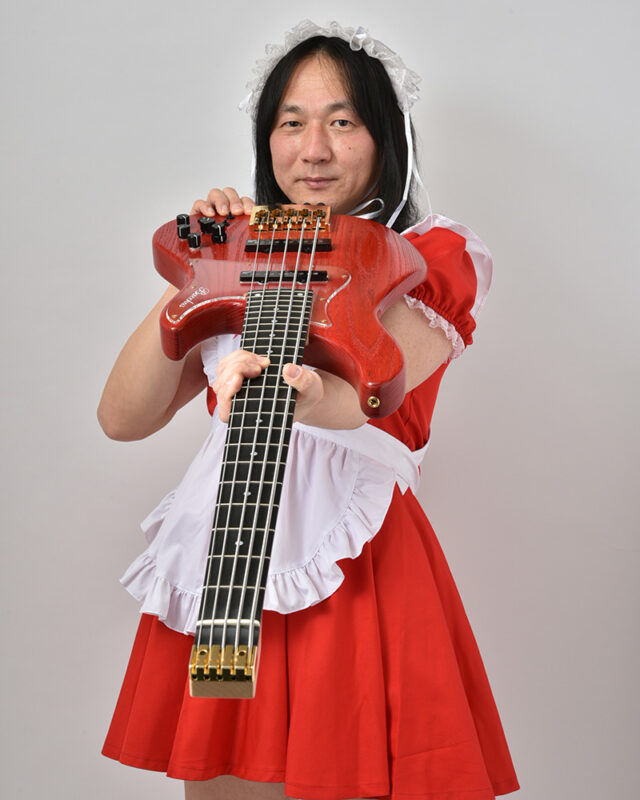 What's a surprise at this year's Special Showcase event is that, for the first time in three years, a special model will be produced!
When you hear the word "headless" alone, you may think, "It's hard to handle the sound! It might take some time to get used to it…"
However, these are quality Bacchus we are talking about here. With the techniques we have cultivated over the years and our experience in developing artist models, we have succeeded in developing a product that captures the best of WOODLINE!
① A tone that doesn't sound like a headless model, in a good way
Headless basses in general tend to have a short sustain and a compressed sound due to their structure. With the "WOODLINE-HL," the angle and distance from the headpiece to the nut, as well as the neck angle, have been fine-tuned repeatedly, resulting in a sound approach that is different from that of conventional headless basses. The WOODLINE-HL has a natural sound that captures the nuances of the player, without the discomfort of switching from a bass with a headstock.
②WOODLINE-compliant playability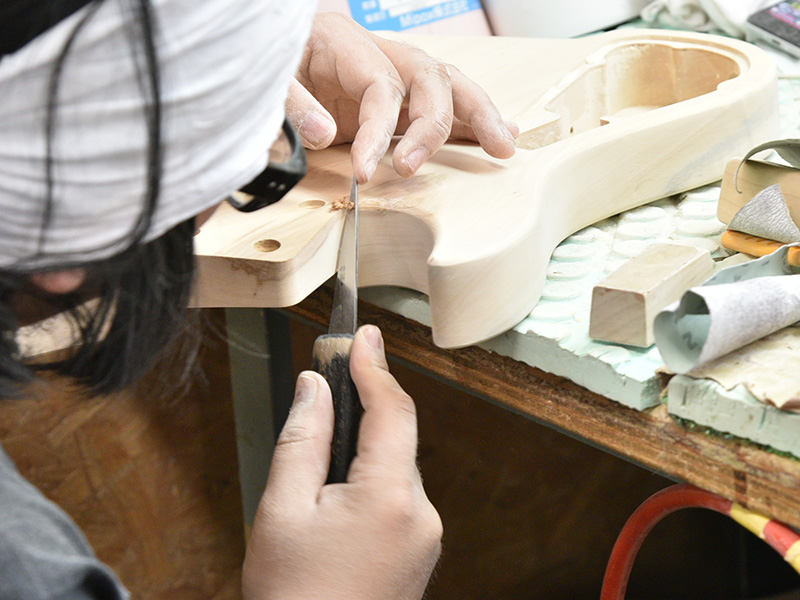 In making the WOODLINE model headless, there is one more thing we were particular about. We kept the original slim body shape, heel cut, and elbow contour, which directly affects playing comfort. The result is a headless instrument that offers even greater playability.
How's that?
Now that you have been fascinated by "WOODLINE-HL," we would like to share with you a glimpse of the production process of the limited edition model for this event!
Limited edition of 6 pieces produced! A magnificent unity created by combining Tochi wood and a multi-layer painting
The body is made of "tochi", or Japanese chestnut, a Japanese wood material that is very popular among our brands.
Moreover, the body was finished in one piece with a beautiful piece of flamed appearance.
And what a surprise, the finish is a multi-layer coating!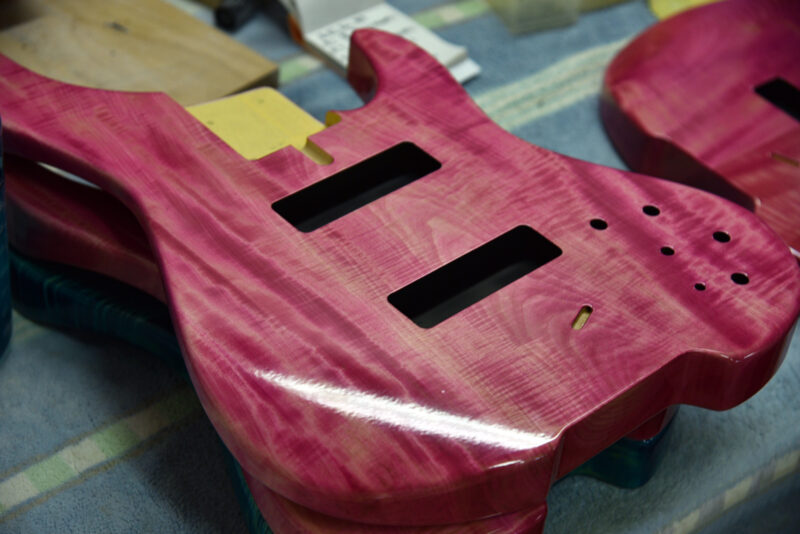 Originally white in color, tochi wood boasts an outstanding affinity with brightly painted finishes.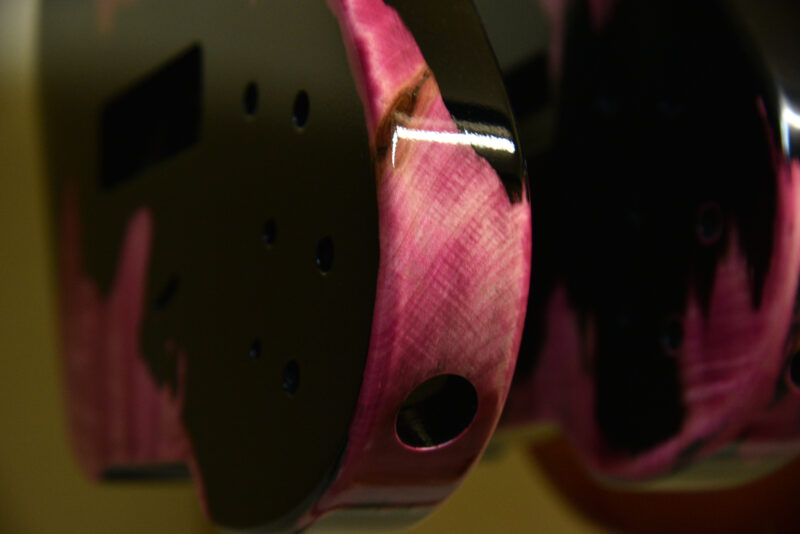 Please wait for further information!
Bacchus Style Headless Guitar – G6-HL
Since we are exhibiting a headless base, we must not forget about this model.
This is the "G6-HL" headless guitar, which is also used by official artist Matsuya Maruyama!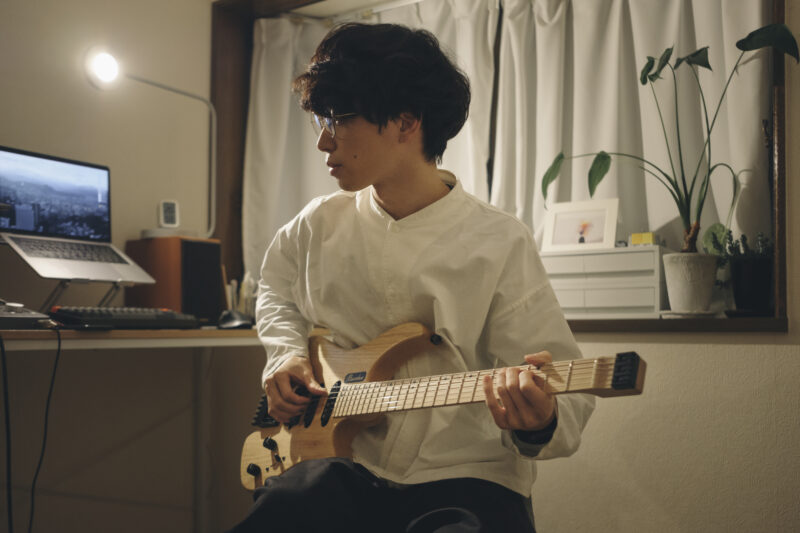 Like "WOODLINE-HL", the body is made of one-piece flame tochi. Because of its sound, which is different from both alder and ash, tochi can be considered a third, equally good option.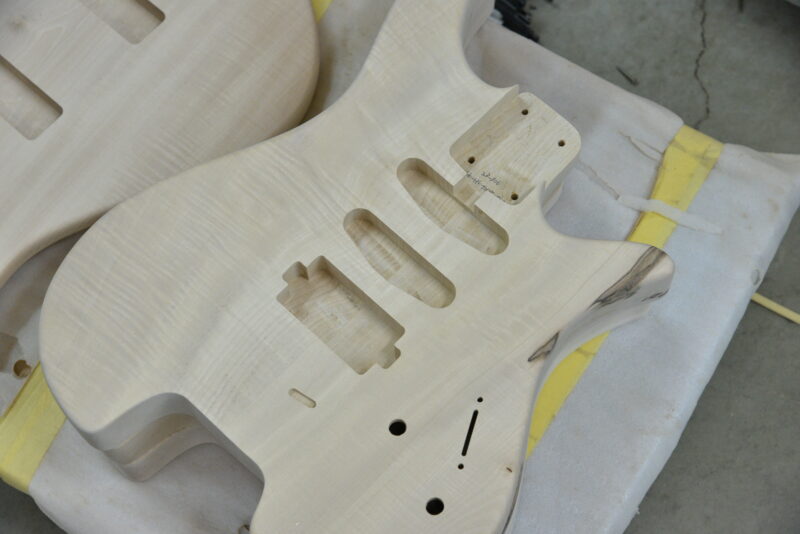 Here's what it looks like right after painting! The multi-layered colors are eye-catching, and you can't take your eyes off the cool looks!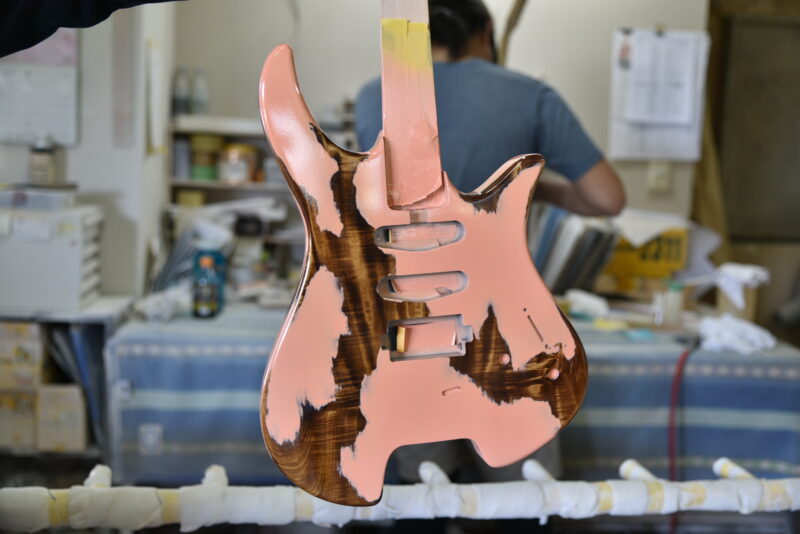 This is a very special model produced in a limited edition of three, so headless enthusiasts will definitely not want to miss out!
・
・
・

And finally, the last model to be exhibited!
T-MASTER
New developments in a standard model!?
Speaking of the Handmade series, there is another model that should not be forgotten.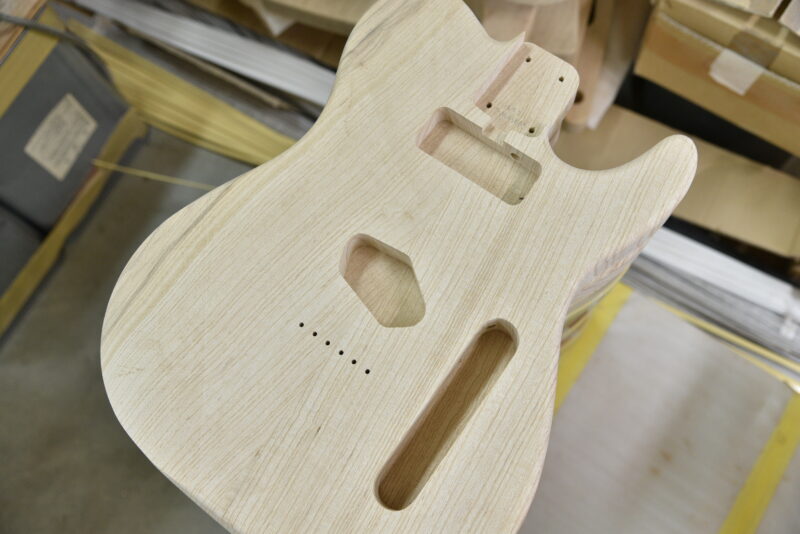 If this pickup hole has caught your attention, you must be a Bacchus connoisseur!
And its name is『T-MASTER』!!
Let me explain! What is T-MASTER?

This is one of the "T-SERIES", Bacchus' original models that have been in production since around 2008. In addition to the same contoured surfaces and original hardware, this model also features the original soap bar-type front pickups.

It is the original "TACTICS" model, which is now well-known in the Global Series, and its specs have been inherited from generation to generation. This year, we have decided to produce a special "T-MASTER" model for the Special Showcase.

Upon hearing this good news and stepping into the factory, one is confronted with a shocking sight in the paint booth.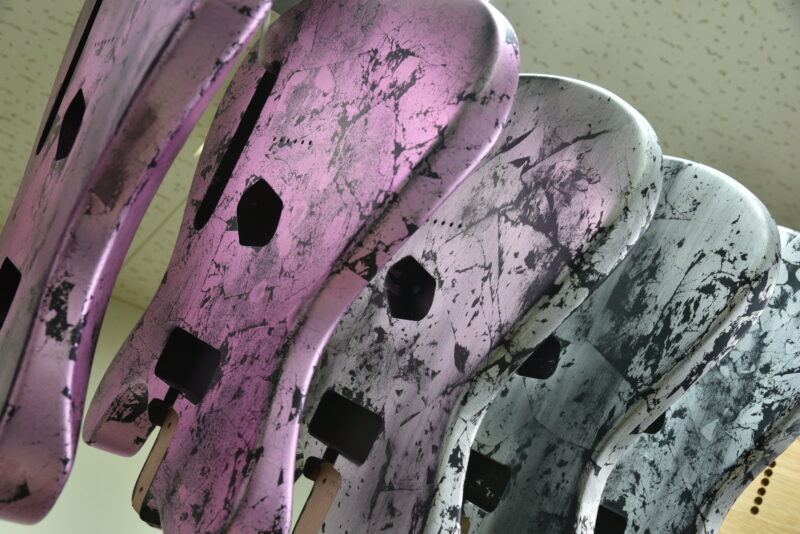 What's this?! (So cool!)
Recently, the "T-MASTER" seemed to have lost its popularity to its rival in the Momose brand, but this iteration has such a superb impact on its looks that it blows away such concerns. The finish used here is called "antique frame" paint, a traditional technique actually used for framing Western paintings. We can't wait to see the final product!
See today's models and much more this 23rd of May when the Deviser Special Showcase events arrive!
---