[#DeviserOneDay] Momose collection of Japanese wood materials!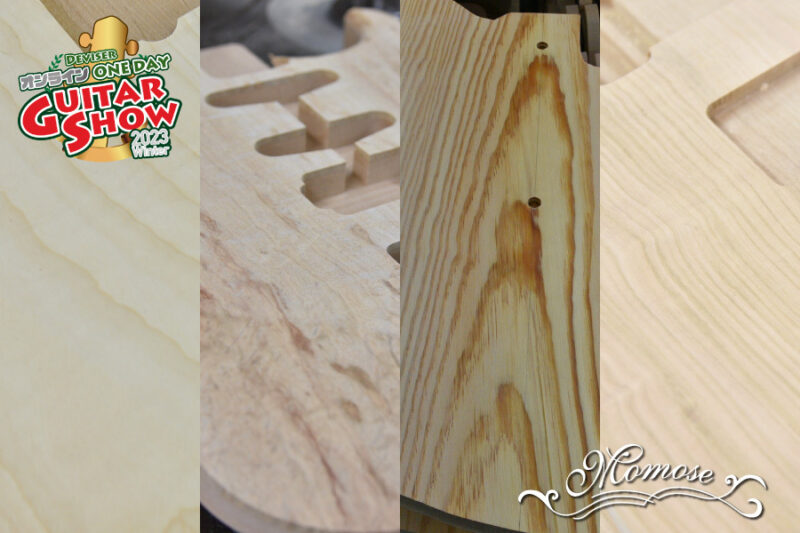 It's time again for the One Day Guitar Show (also known as simply 'One Day'), the biggest event of Deviser's winter season!

This article will introduce a peek at the progress of the Momose show model production, which is now just over a month away from being unveiled. We bring you a look at Japanese timber from all over the country that we are using for this year's event models!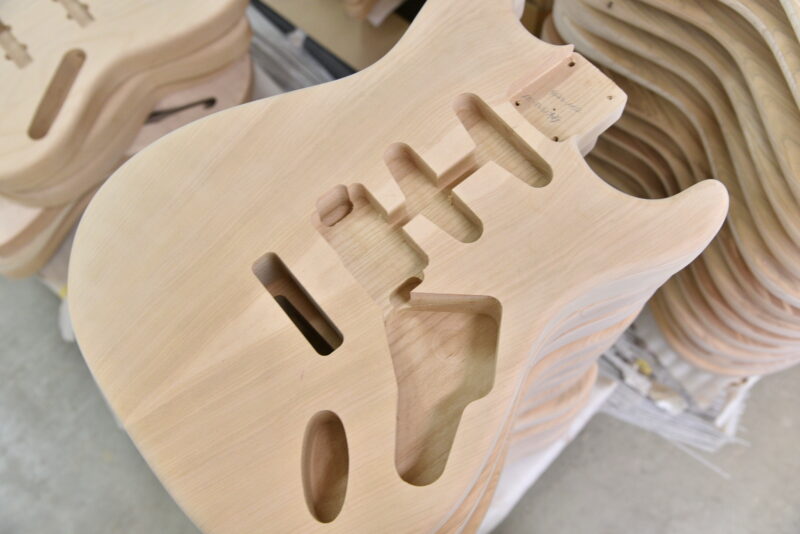 Deviser has produced a variety of Sakura (cherry blossom tree wood) guitars, the most popular of which is the Winter Cherry Blossom Model, which is associated with winter.

What exactly will this year's limited edition model be designed to look like…?
This is a before and after photo of the inlay fitting process. Comparing the before and after of the process really shows how the fretboard is brought to life by the hands of the craftsmen.

This year's design theme is cherry blossoms and snowflakes, showing a cool look that is different from the cherry blossoms that bloom in spring.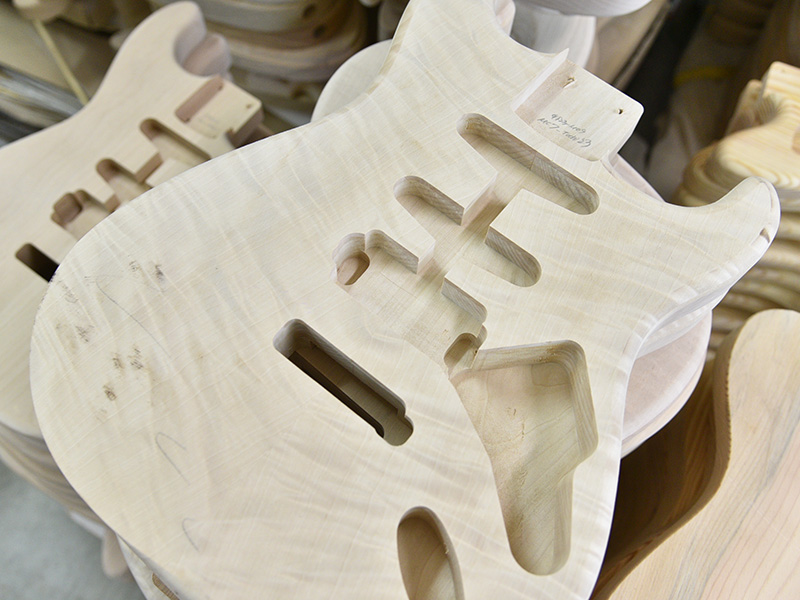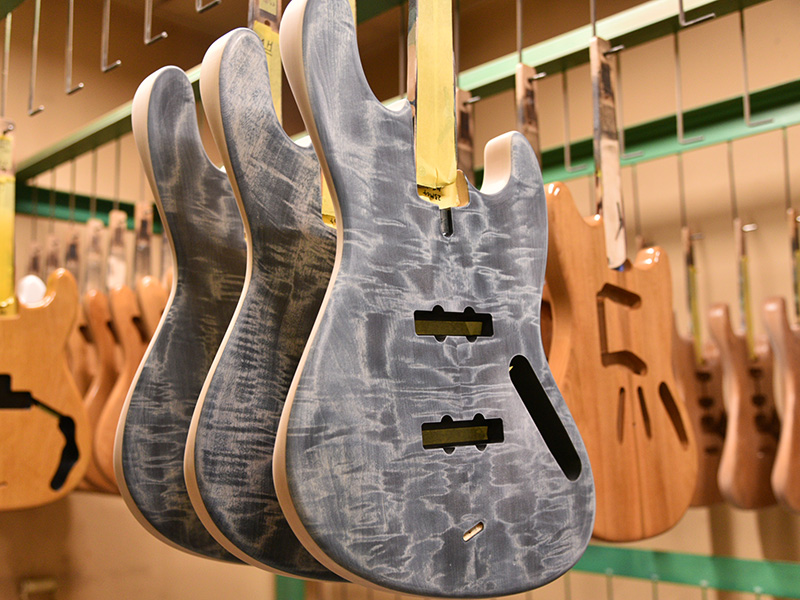 Speaking of Momose, let's not forget about Tochi (Japanese horse chestnut), second only to Sakura models in terms of popularity. The beautiful, shimmering flame it has is a must-see for wood grain enthusiasts. Please wait for further information on how it will be finished from here!
② Camphor, a coveted exotic wood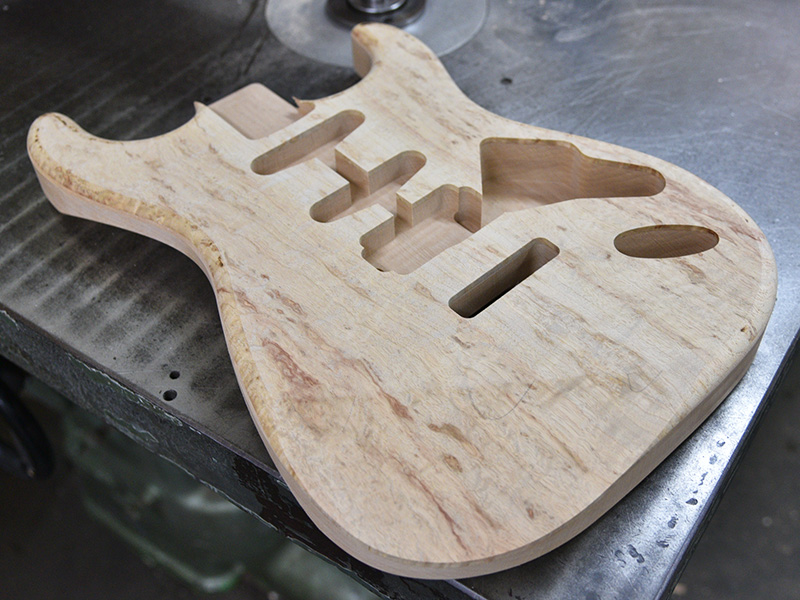 Camphor is a Japanese wood material known as "Camphor" or "Kusu" in Japanese. It is known to have been used in ancient times for the interior decoration of temples and shrines and as a material for ships, due to how relatively easy it is to work and due to its strength as a material. Labeled as an "exotic" wood thanks to its grain, camphor stands out even within the select collection of the Momose wood stash.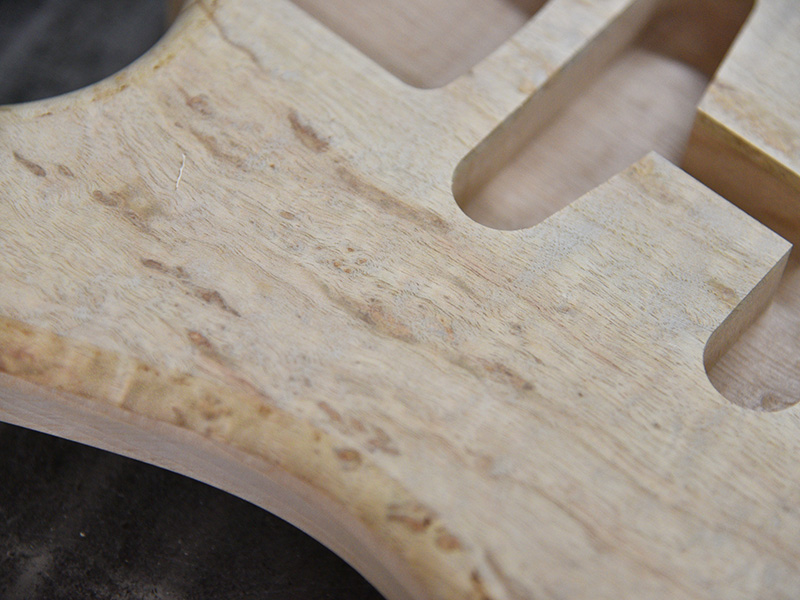 Like with Sakura and Tochi, both electric guitars and basses are in the making. Expect to see more of this material in the upcoming weeks!
③ Japanese Red Pine guitars full of uniqueness!
A new model from Momose's Japanese Red Pine Guitars, which attracted a lot of attention at the Deviser Special Showcase event in May, will be available in time for One Day.
First, let us introduce this Offset Shape model based on the Momose Offset Shape but with a Japanese red pine body, reminiscent of the original Surf-Breaker JRP model, the guitar that ignited the Japanese red pine guitars after it was released by Bacchus, and which has a soft and gentle sound that only Japanese red pine can produce. The sound is light and lively, as is only possible with red pine.
This next model is named MTH-AKAMATSU. This is the first Akamatsu guitar to use a semi-hollow construction, and expectations are high for its never-before-heard sound!
Deviser One Day Guitar Show 2023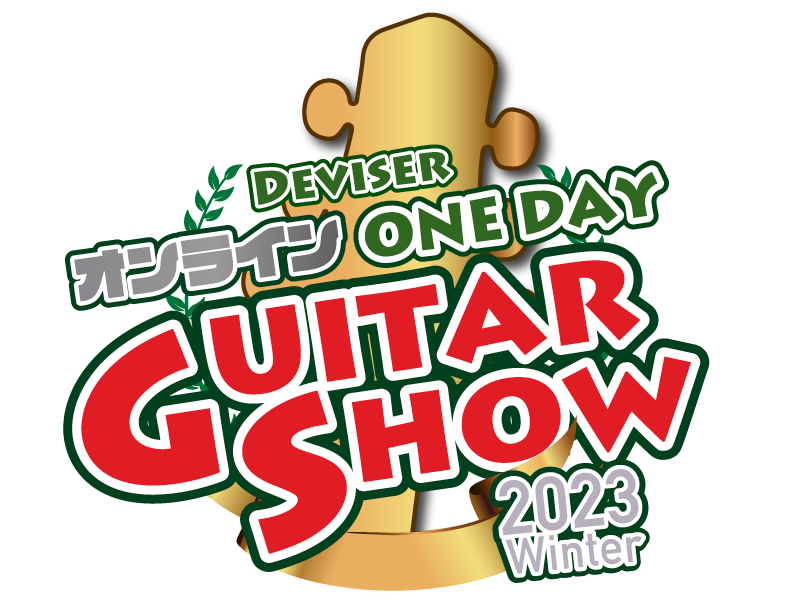 Information on limited editions and new products from the various Deviser brands will be released all at once on a special feature page on the 14th of November! This countdown page will provide information on the exhibits before the release of the special website.
---