【#DeviserOneDay】Kyohei Ariga Signature Model EXRUBATO "ZEBRA FINCH"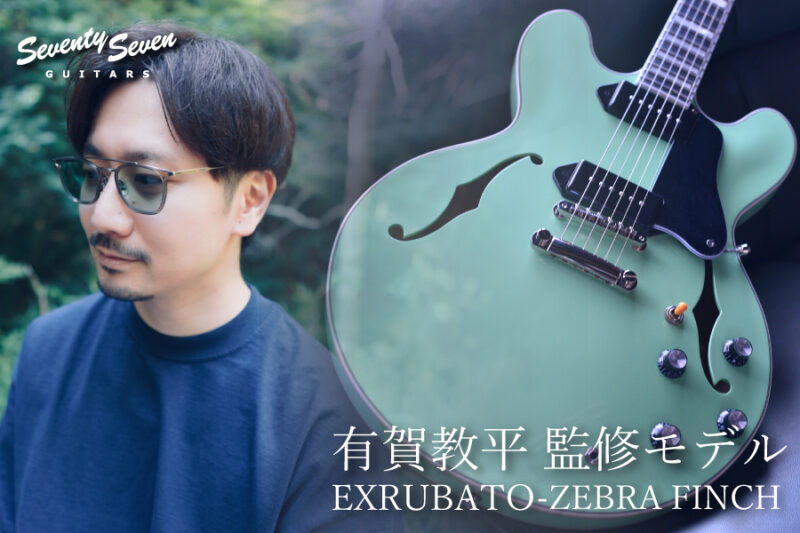 Guitarist Kyohei Ariga specializes in a soul-style playing style and is also in high demand as a support guitarist and arranger due to his exceptional technique. He has appeared in many Deviser product demonstration videos, and by watching some of these videos, you will understand his outstanding technical skills, his wide range of playing styles, and his ability to draw from a wide range of sources to play amazing pieces.
The semi-acoustic guitar SeventySeven EXRUBATO-ZEBRA FINCH, developed under the supervision of Kyohei Aruga, will be launched this winter!
Seventy Seven EXRUBATO-ZEBRA FINCH

Kyohei Ariga meets SeventySeven Guitars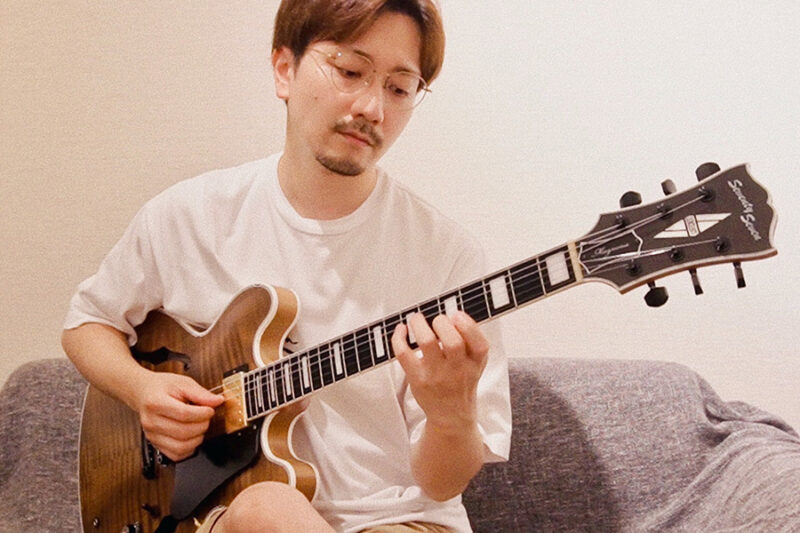 The first SeventySeven guitar that Ariga picked up was the limited edition EXRUBATO/MAGNOLIA-SP'19 released in 2019!
He was attracted by the unique look of magnolia wood and picked it up. He appreciated its construction and playability, saying, "The body balance, neck stability, settings, finish, and other details are made with great attention to detail…" and it is still one of the guitars he uses today.
This encounter was one of the factors that led to the development of this Signature model.
Details will be announced at the 'Deviser One Day Guitar Show', whose special website will be open to the public on Tuesday 14 November, but this article introduces the features of the Kyohei Ariga Signature 'EXRUBATO-ZEBRA FINCH' model a bit earlier!
Design and set-up with special attention to Kyohei Ariga's instructions
Headstock Emblem
This model's original emblem is based on the pattern of the Sunda zebra finch, which is also used in the model name. The Sunda zebra finch is actually Ariga's favorite bird, and this emblem was designed and supervised by Ariga's wife, who is also a designer. It is made of white mother-of-pearl material and has an attractive expression that changes depending on the angle from which the light hits it.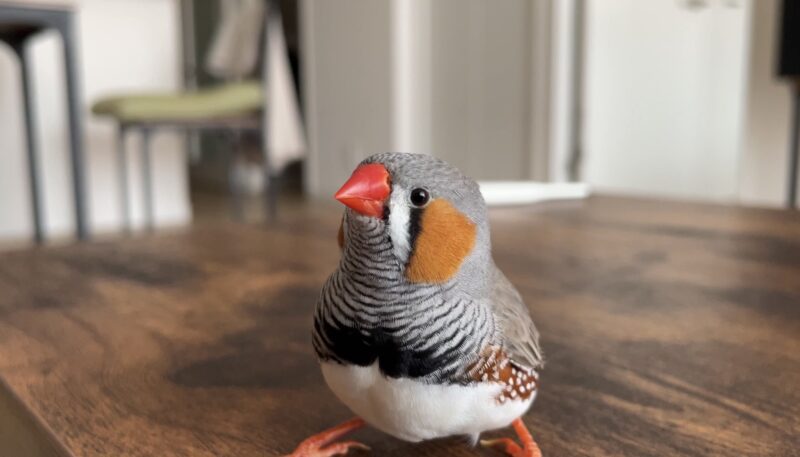 Surf Green Color
A pastel Surf Green was selected, which is unusual for a set-neck guitar. After repeated color adjustments to achieve the ideal coloring, we arrived at a calm, pale coloring.
P-90 Pickups「Seventy Seven AL5S」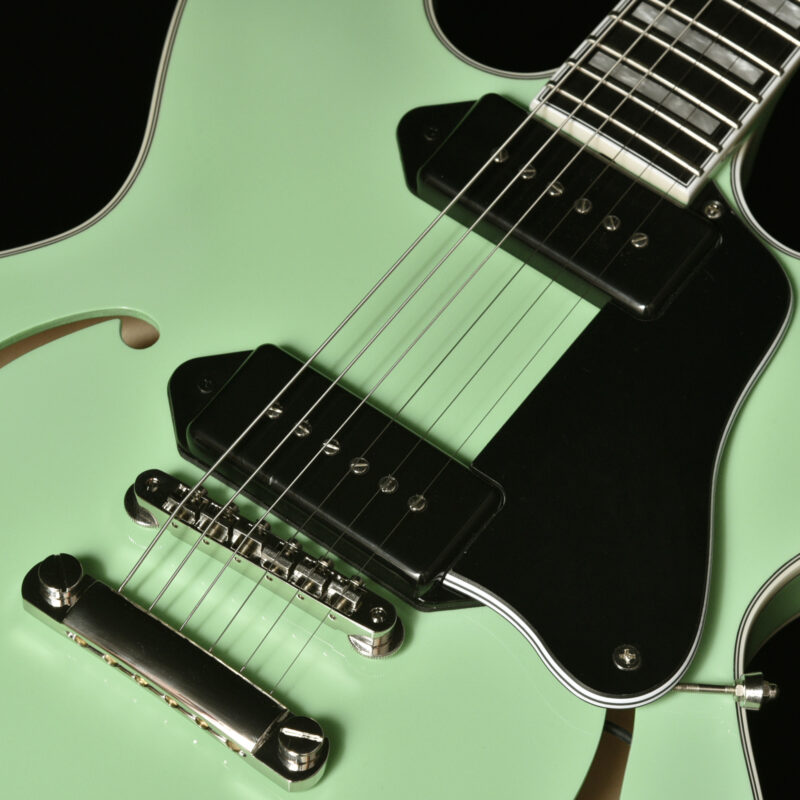 The dog-ear P-90 style "AL5S" pickups with Alnico 5 magnets were selected for this model. The sweet, yet sharp and clear tone these provide allows the player to express the nuances unique to them in the right way.
Block inlays and multiple bindings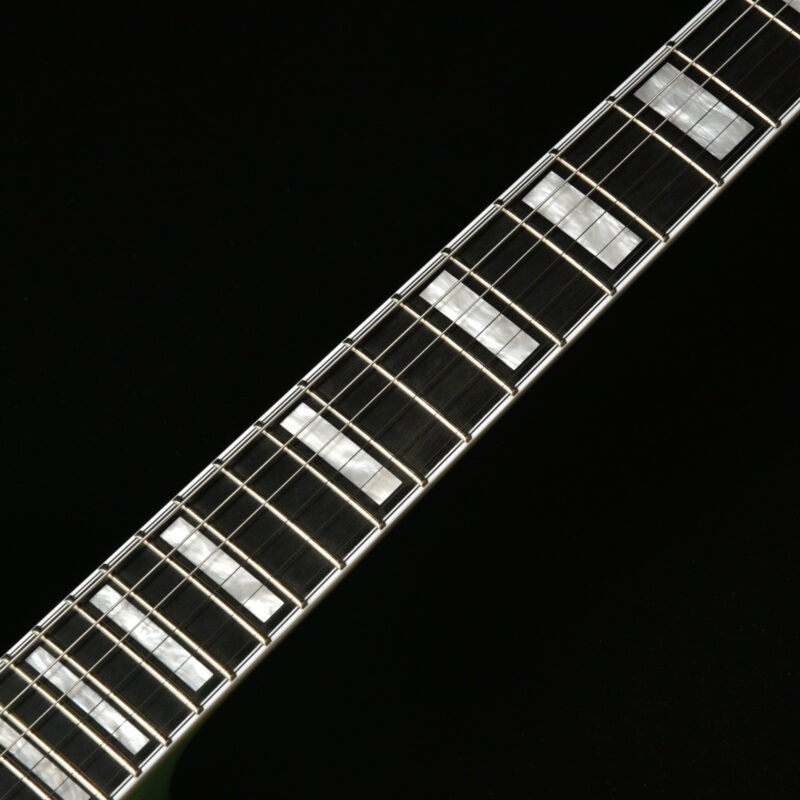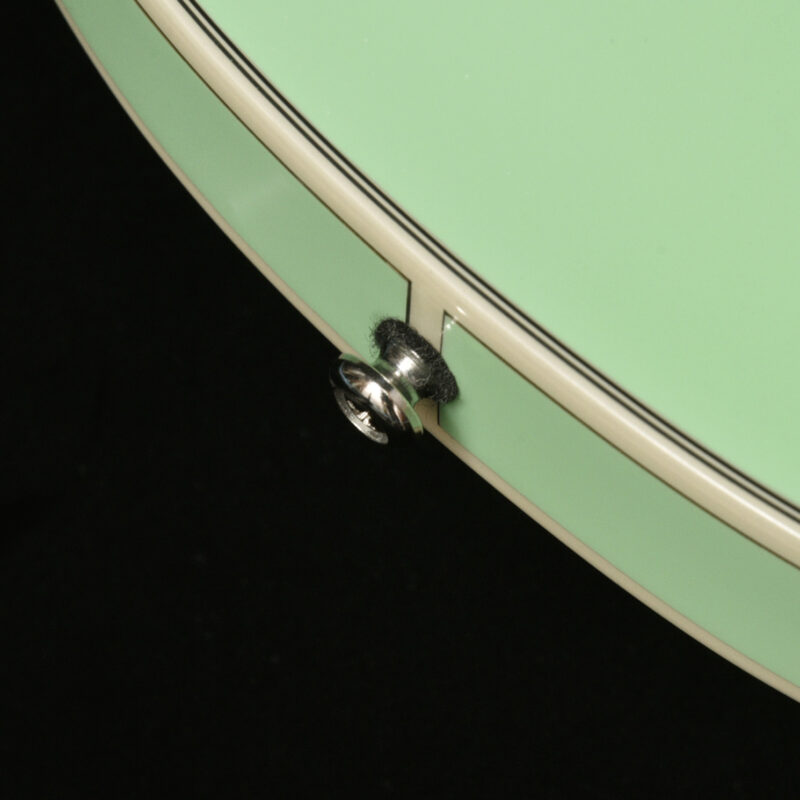 The combination of pastel colors and dog-ear type pickups creates a pop, vintage-like atmosphere, while the block inlays made of pearloid material and the multi-binding that decorates the body give it a luxurious feel. The look is balanced between 'pop' and 'gorgeous' without being too close to either.
String Action Adjustment
Playing fast passages is an important part of the neo-soul, jazz, and fusion playing styles that are Kyohei Ariga's specialty. The EXRUBATO-ZEBRA FINCH is set up out of the box to a high standard so that players can take on the phrases they want to play without stress.
All Japan Tune-up Series products are inspected one by one at "Workshop Deviser Guitars", a specialized department in Matsumoto City, Nagano Prefecture, where the fretboard, nut, and other parts directly affect to playability are checked and properly set up to achieve the playability required by serious players.

*The picture below shows the adjustment of another model.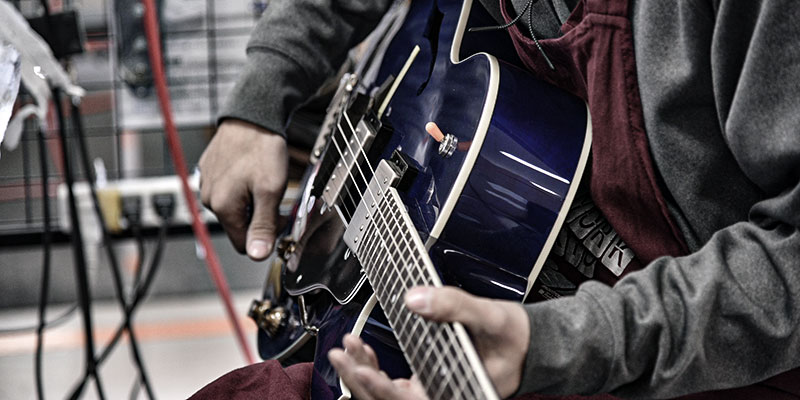 Deviser One Day Guitar Show 2023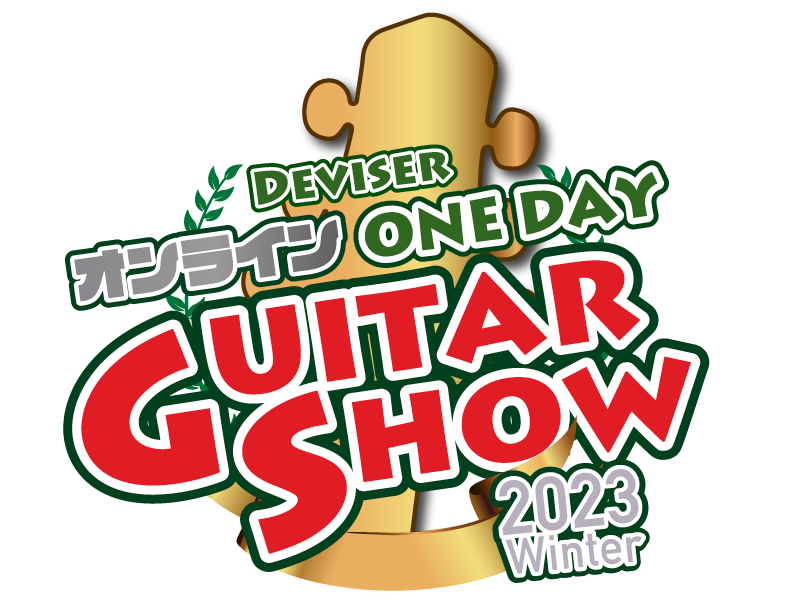 Information on limited editions and new products from the various Deviser brands will be released all at once on a special feature page on the 14th of November! This countdown page will provide information on the exhibits before the release of the special website.
---