[Sakura Model Lineup 2021] Standard Series & ATB Series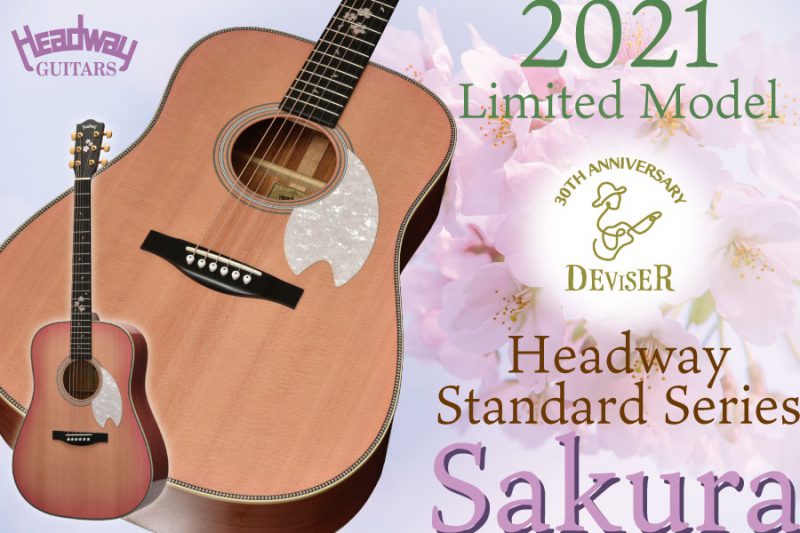 As the refreshing breeze of the springtime starts to visit the warmer nights, the beloved Headway Sakura lineup approaches once again.
The new Aska Team Build Sakura models and Standard Series Sakura models are both almost ready for retail and we wanted to show you what's to come!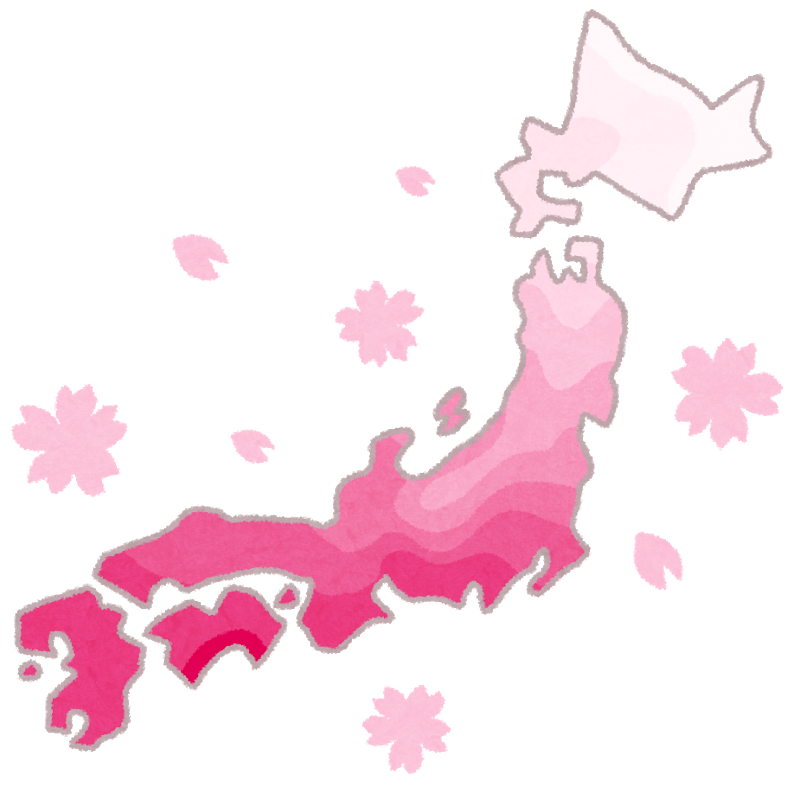 Standard Series
Springtime coloring
This year's Headway Standard series Sakura model is available in two colors!
↓↓↓↓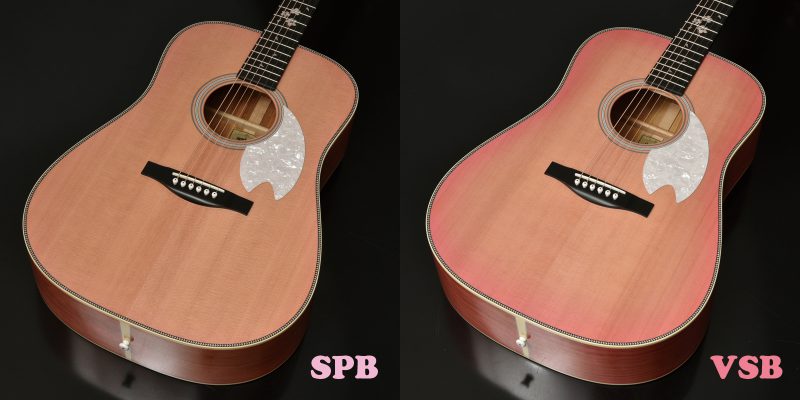 It comes finished in two burst colors, the slightly pink "SPB (Sakura Pink Burst)" and the bright pink "VSB (Vivid Sakura Burst)".
Richilite fretboard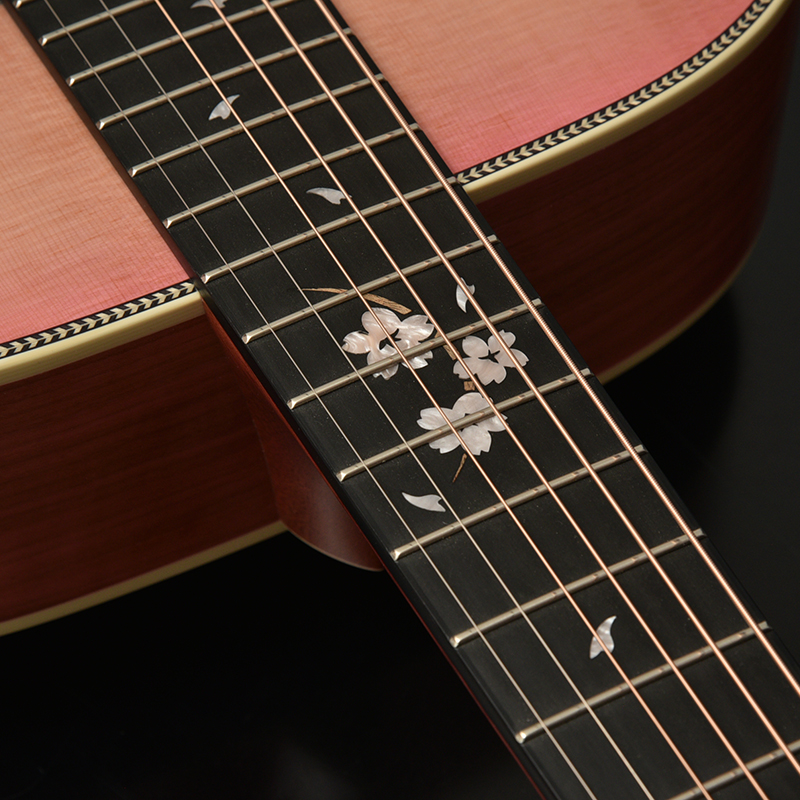 We have used a Richlite fretboard for the Summer Sakura model, but this is the first time we have used it for the Standard series Sakura model. The contrast between the black Richlite and the pearloid cherry petals makes them really stand out.
Richlite is a high-density, stable material with properties similar to those of high-quality ebony, so it is a great choice.
In addition, the black Richlite wood makes for a great combination to the lovely body-color, making it easy to recommend to both men and women of all ages.
Japanese style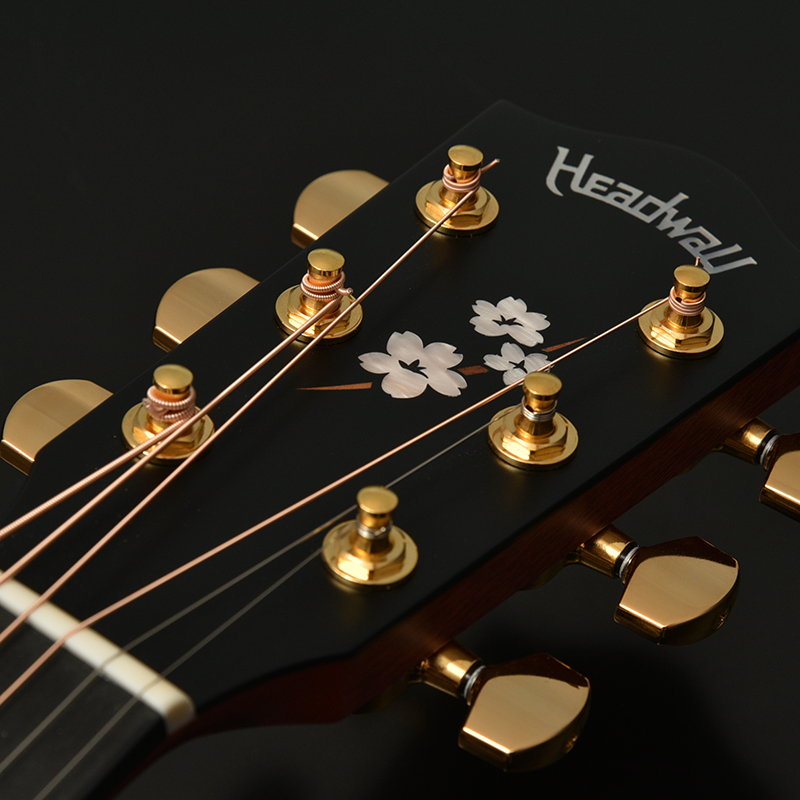 The headstock top is decorated with cherry blossom petals and gold machineheads, giving it a luxurious, Japanese-inspired look.
Deviser 30th anniversary logo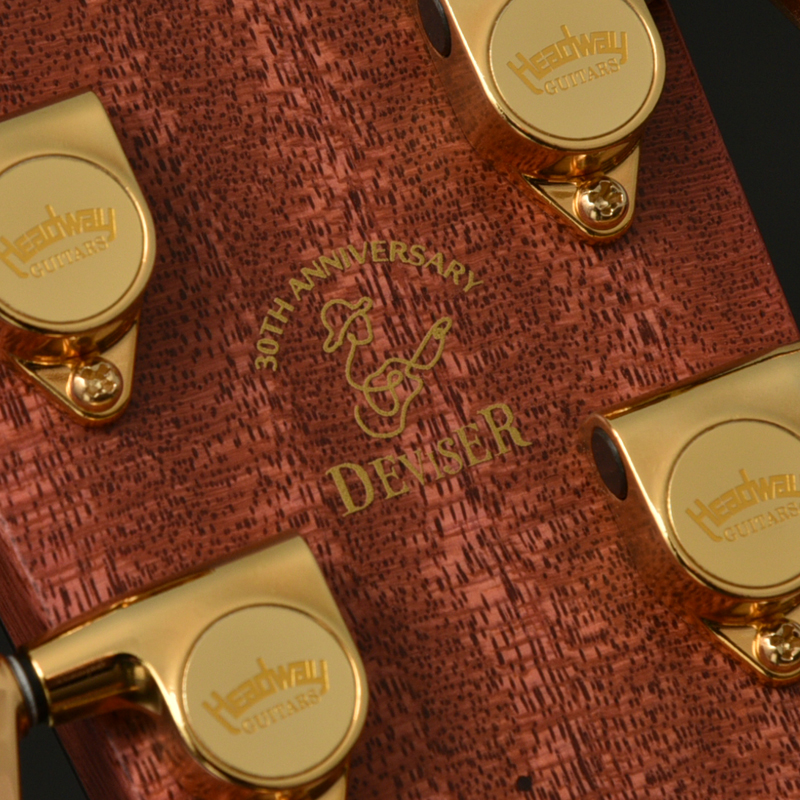 This year's models include Deviser's 30th anniversary logo in the back of the headstock to celebrate the occasion!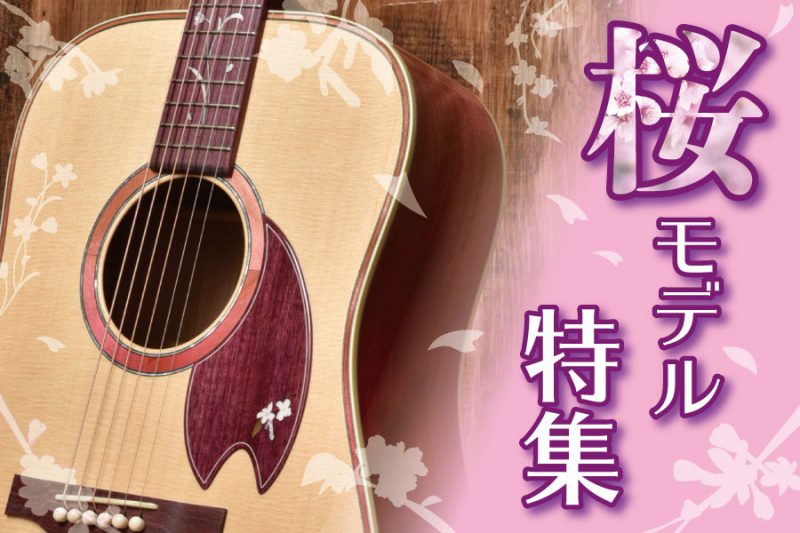 We hope you will also check out our special page on the cherry blossom guitars we have made so far.
Related models

▲HD-SAKURA'21 F,S/STD SPB

▲HD-SAKURA'21 F,S/STD VSB

▲HF-SAKURA'21 F,S/STD SPB

▲HF-SAKURA'21 F,S/STD VSB
Aska Team Build Series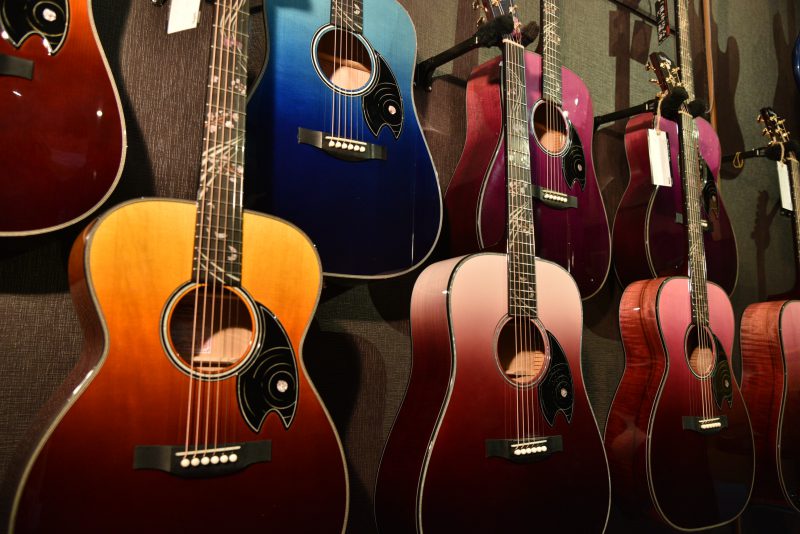 For the Aska Team Build Series this year we went with 4 different types of Sakura (or Cherry Blossom Tree)- and we are preparing a lot of dashing models for this year's Sound Messe even in Osaka. Let's take a look at the 4 different varieties in wood.
・Yamazakura (Mountain cherry tree wood) [Production quantity: Only one each of HD (Dreadnaught type) and HF (Triple O type)]
Yamazakura is a very hard wood with maple-like characteristics. It is the most commonly used wood for Headway Sakura guitars and has a sweet tone with peaks in the lower midrange. It is the most standard of the cherry woods.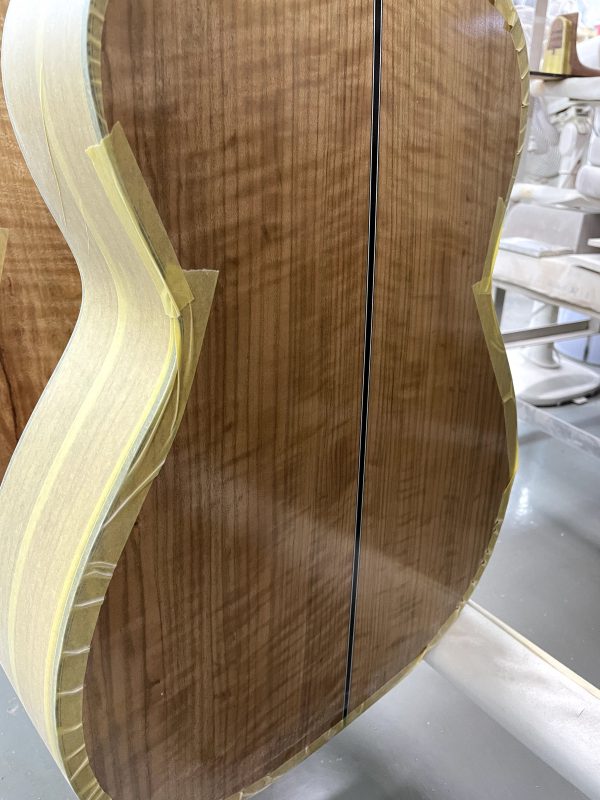 The Yamazakura used in this project has flamed wood grain, which is not a common sight!
・Shidarezakura (Weeping cherry tree wood) Production quantity: Only one each of HD (Dreadnaught type) and HF (Triple O type)
Weeping cherry trees are generally distributed in very small quantities as lumber and are very rare. The wood is very dense, heavy, and hard, and is very difficult to work. It is characterized by a powerful bass sound and a contoured treble range that comes from the hard wood.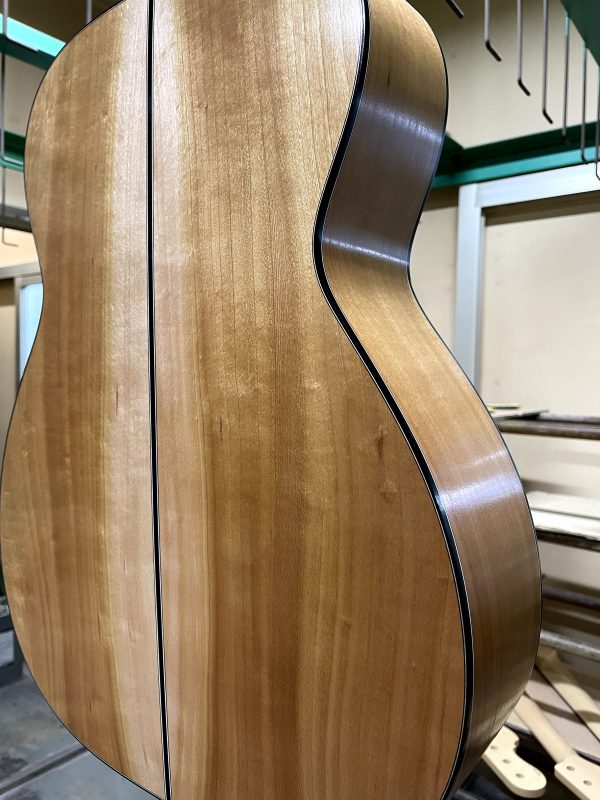 The wood is not overly glamorous, but its lower profile looks are also intriguing.
・Mizumezakura (Japanese cherry birch wood) Production quantity: Only one each of HD (Dreadnaught type) and HF (Triple O type)
The Mizumezakura is a member of the birch family, but it is called Mizumezakura because the quality and appearance of the wood resembles cherry blossom trees. The wood is hard and durable and is often used in traditional crafts in Matsumoto City. When made into a guitar, the hard wood has a strong attack and organic sound with a sweetness unique to cherry wood.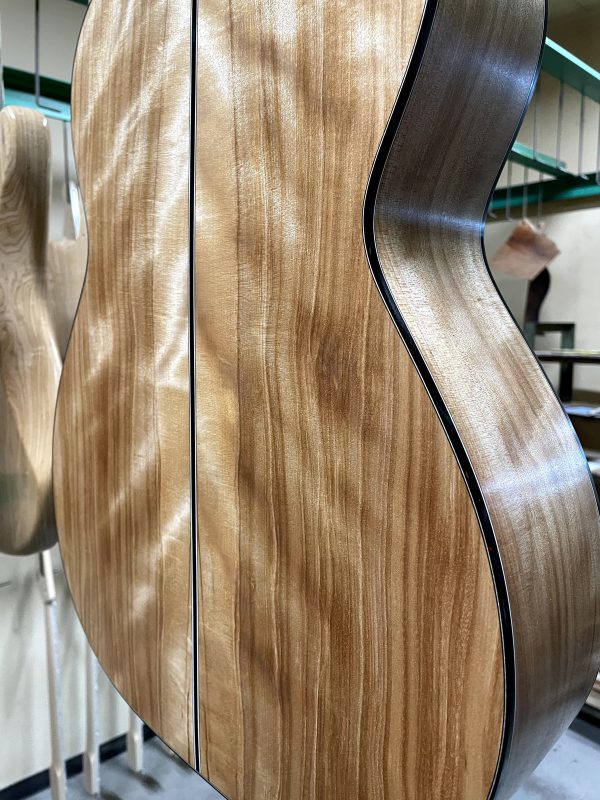 This one has both a beautiful look and a powerful sound!
The grain in this wood is absolutely unique.
・Tabuzakura [Production quantity: Only one each of HD (Dreadnaught type) and HF (Triple O type)]
Tabuzakura is a member of the camphor family, but it is commonly considered another Sakura- or cherry tree because of its wood quality and appearance resembling those of cherry trees. It is harder than ordinary cherry wood and is very difficult to dry, so it is not easy to make it into musical instruments.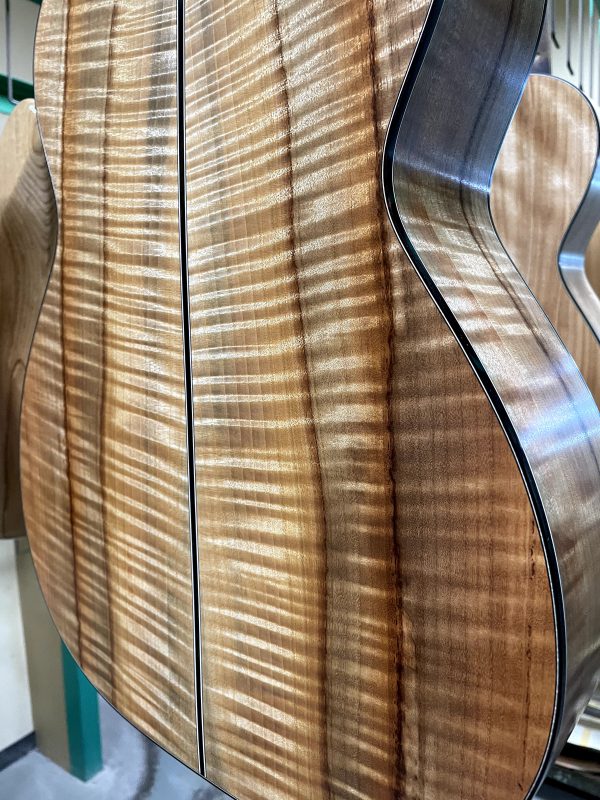 Flame wood grain with some impact! It is rare to find a material with such strong flames.
The sound is also unique, with the camphorwood's unique hardness giving it a very strong organic sound.
・Deluxe [Production quantity: Only one HD (Dreadnaught type)]
We are now making a limited edition of one DX (Deluxe) model using any of the cherry woods we have described so far! The difference between this model and the regular model is that the top is made of Adirondack spruce! The top is made of Adirondack spruce, and the decoration is made of Mother of pearl shell.
Also, this unique model will include a first in Headway history! But to find out what that unprescedented feature is, you'll have to wait for further news!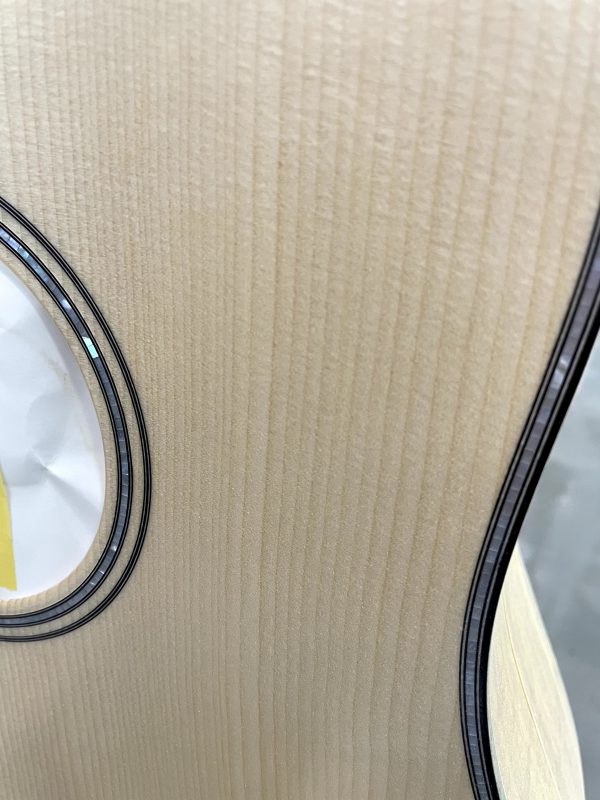 Inlay details
For every model except the DX (Deluxe) one, we are using the following inlays!
・Fretboard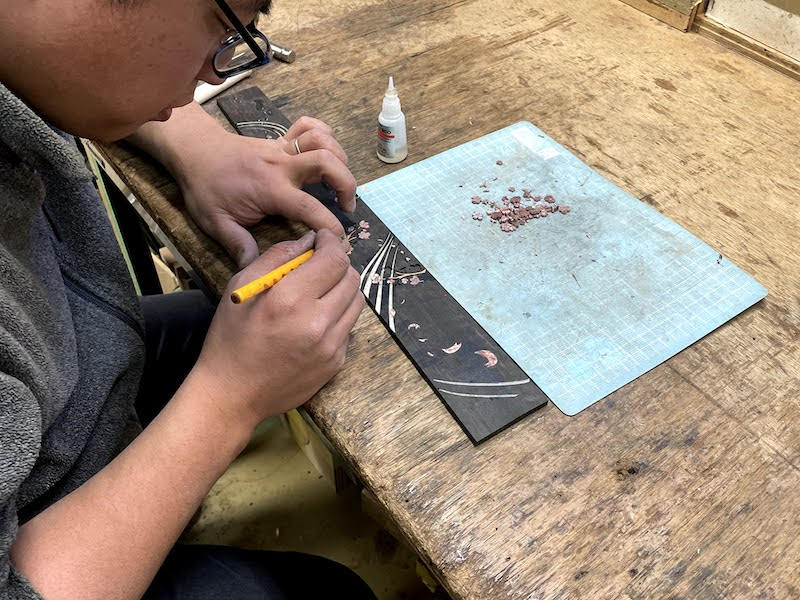 We've put a lot of work to create a beautiful and intricate design that will not only be suitable for a set of limited-edition models like these but also to convey the Japanese style that we embrace here in Headway Guitars.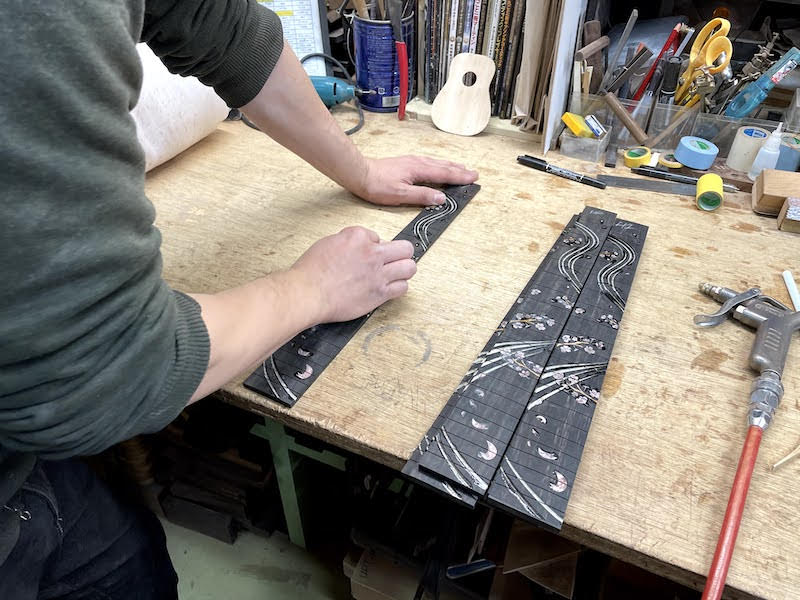 ・Headstock
Starting from top to bottom different classical Japanese themes are included both in design and inspiration. In this case, the scene of a nightly full moon reflecting in the water while cherry blossom petals accompany the scene.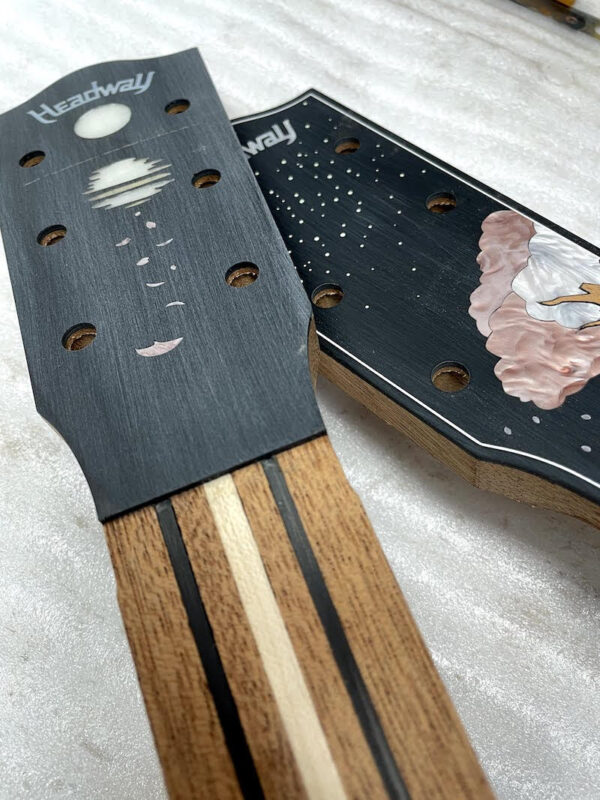 ・Pickguard
The design of the pickguard combines the same elements mentioned before of a cherry blossom petal gently landing on the pond creating ripples on the water surface.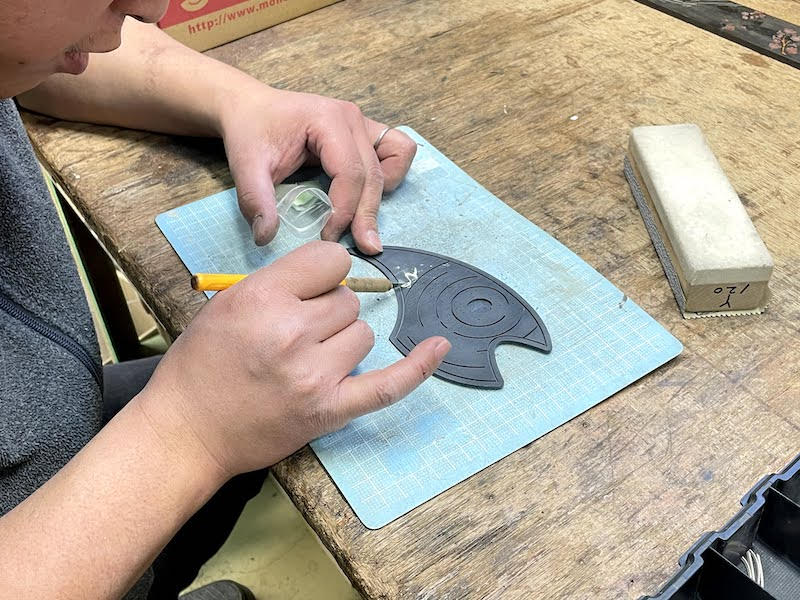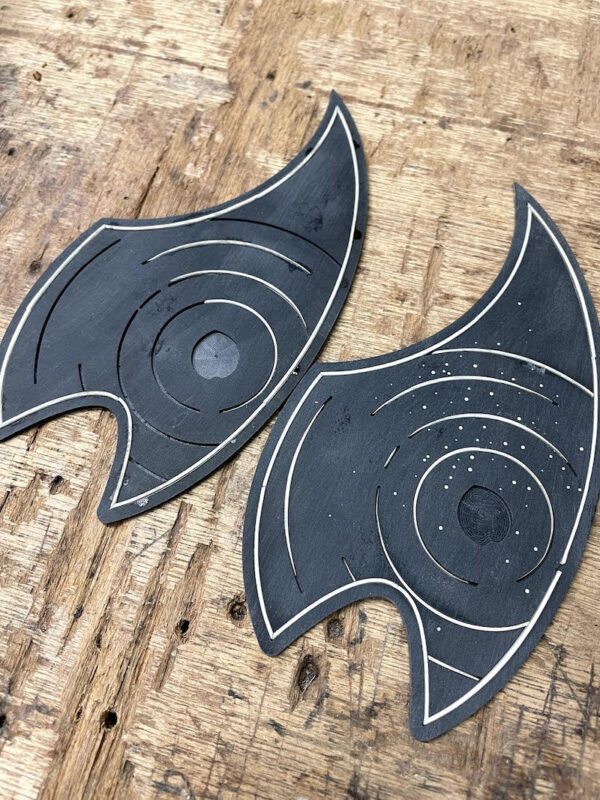 ・Soundhole cover
Lastly, for the soundhole cover, we went the figure of a girl holding a Japanese umbrella over her shoulder that is a recurrent scene that can be seen as traditional in Japanese culture.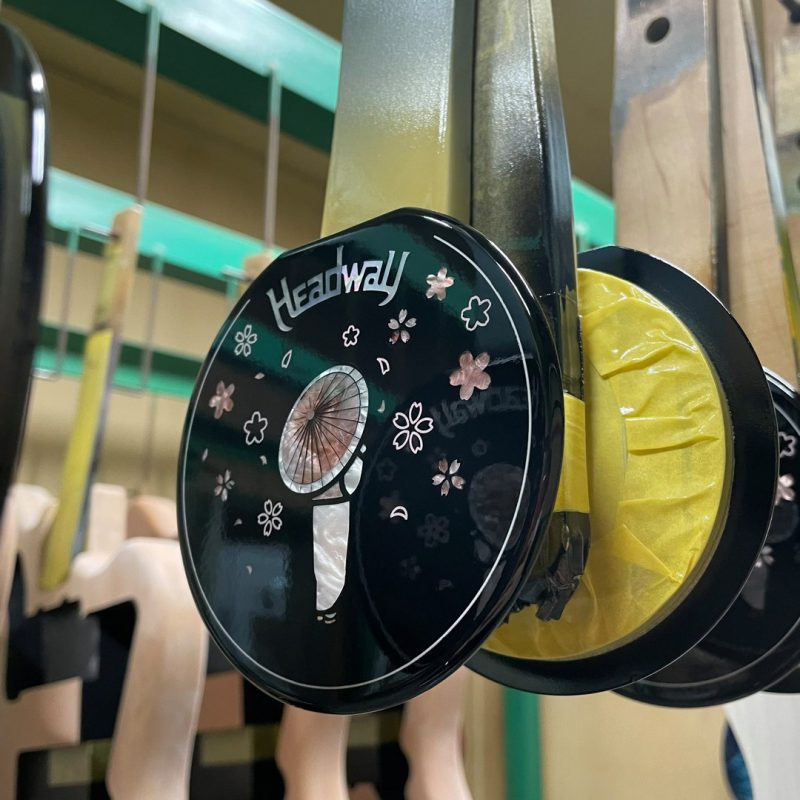 Stay tuned for the more updates on this year's Sakura Collection!!