New release! The new 2021 Headway Standard Series Summer Sakura model is here!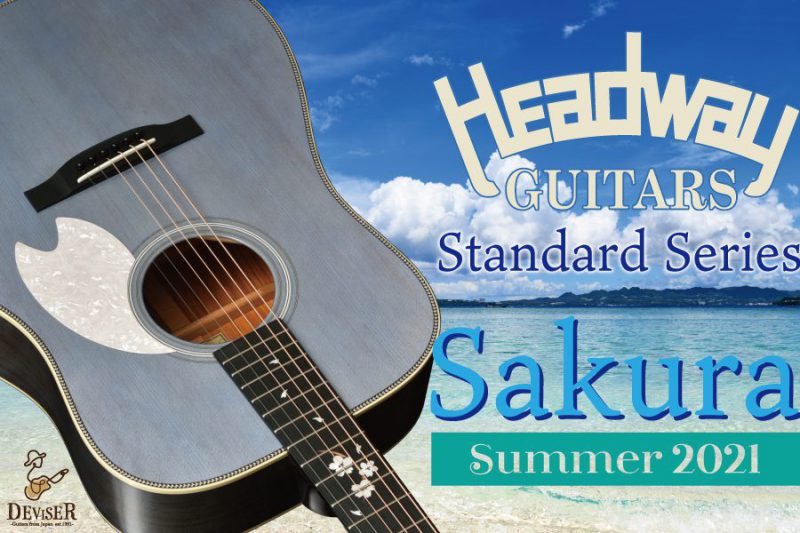 We wouldn't miss a year!
The Headway Standard Series Summer Sakura model is complete!
The Summer Sakura is a model that takes Sakura, or cherry blossom tree, which strongly represents the spring, and makes it into the image of summer.
This model is only available in summer, and is characterized by its blue color scheme!
We have produced two types: Summer Sakura, which is bright and refreshing, and Summer Yozakura, which is an exquisite shade inspired by summer nights.
We started making these guitars in 2018, and this year's edition is finally ready! We hope you enjoy the wondrous charms of our "Summer Sakura Guitar!
Sakura Summer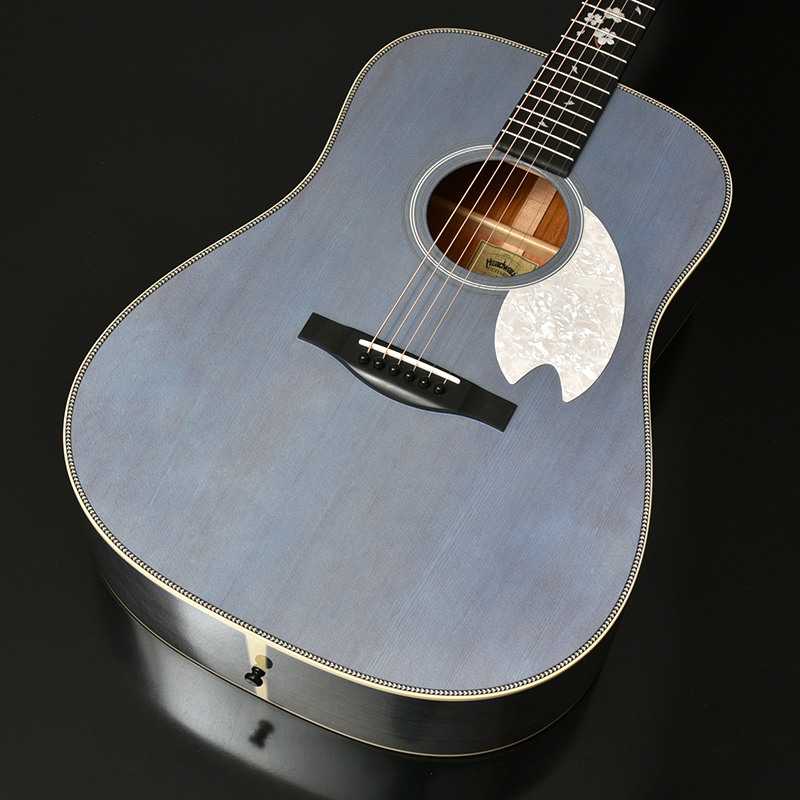 The coloring is "Natsuzakura Blue," a refreshing blue color reminiscent of the natural sky and sea, created after testing a number of color samples.
The color scheme makes full use of the wood surface to create a calm color that can be used by men and women of all ages.
Pickguard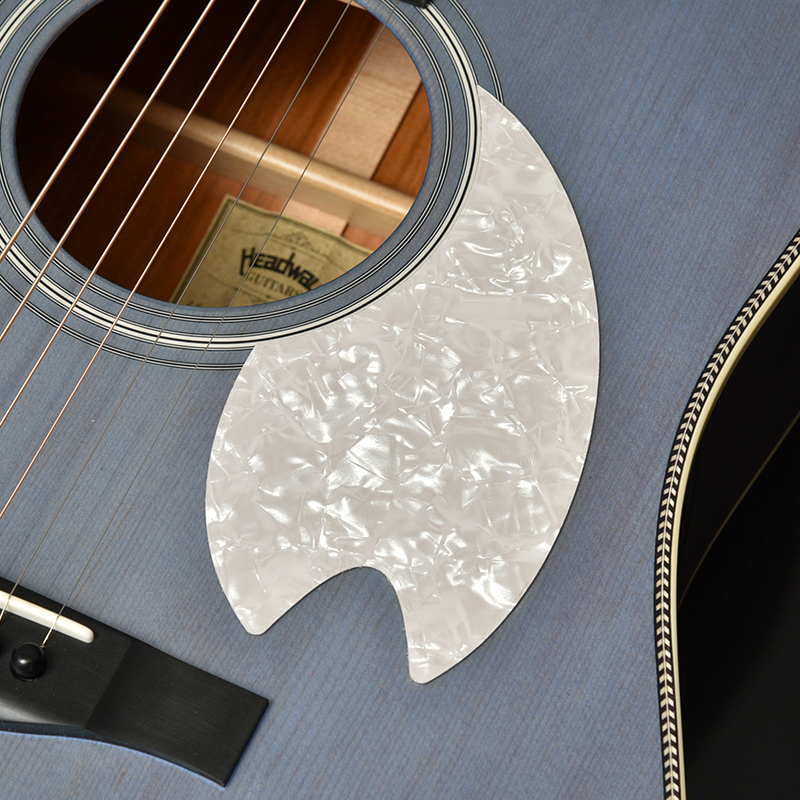 The pickguard is made of white pearl for a more refreshing impression.
Sakura Material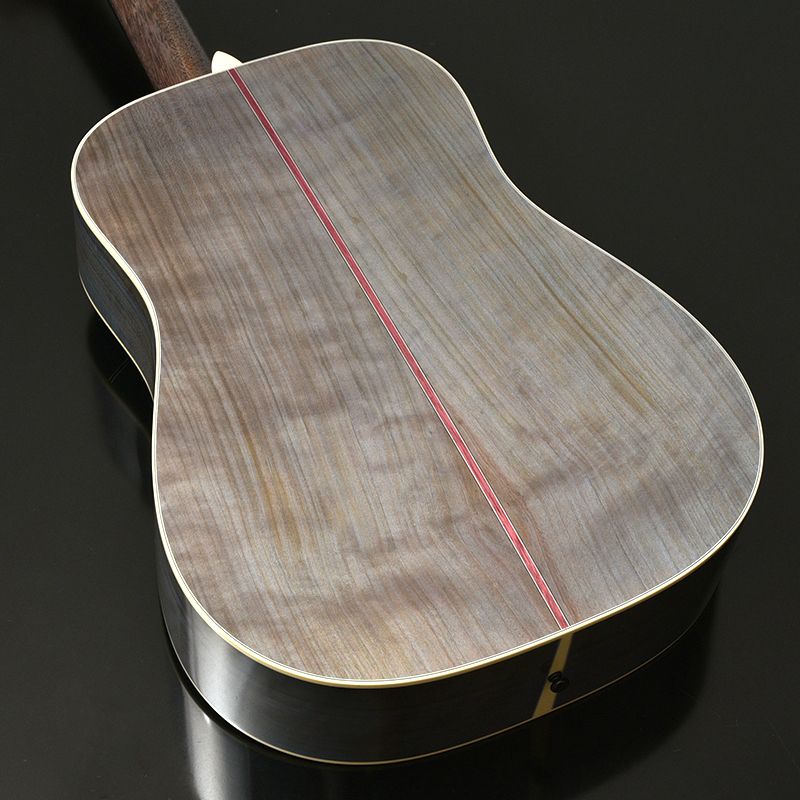 The sides and back of the body are made of mountain cherry blossom tree wood.
It produces a unique soft tone that is familiar to the ear with the sparkling high notes unique to cherry blossom wood.
The bracing is "Scalloped Forward Shifted X Bracing", which gives a solid sound from the get-go.
Yozakura Summer (Now in production!)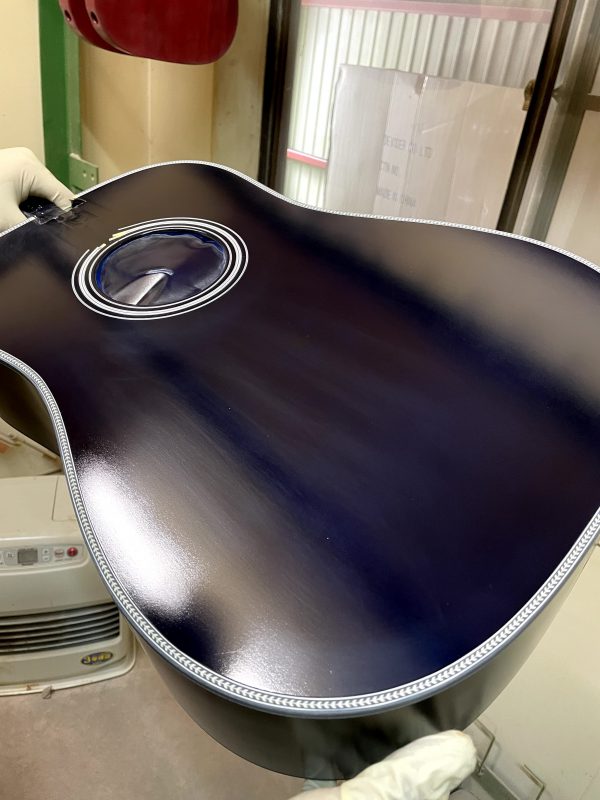 Its color changes depending on the light and the angle you are looking at it!
Combined with the Richilite fretboard it makes for a chic atmosphere.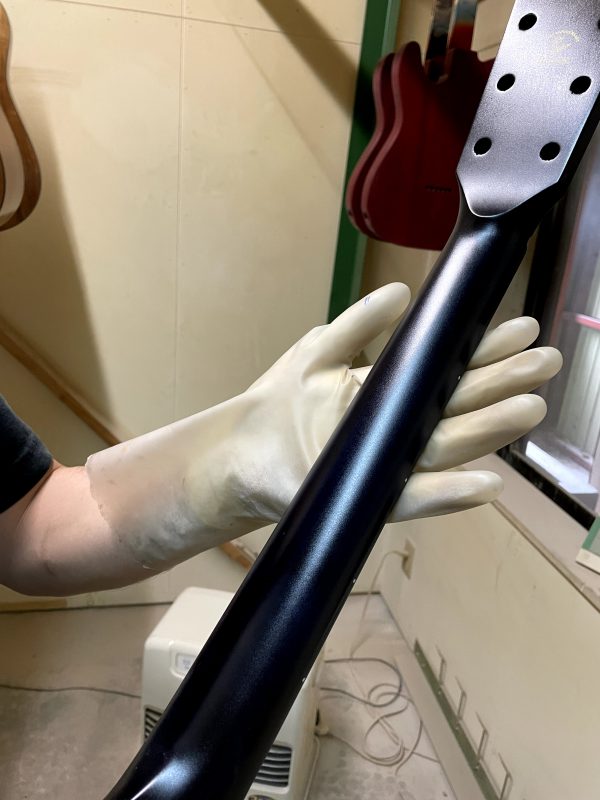 The neck is also finished with a "Yozakura Blue" coloring.
This model also features a gorgeous-looking white pearl pickguard.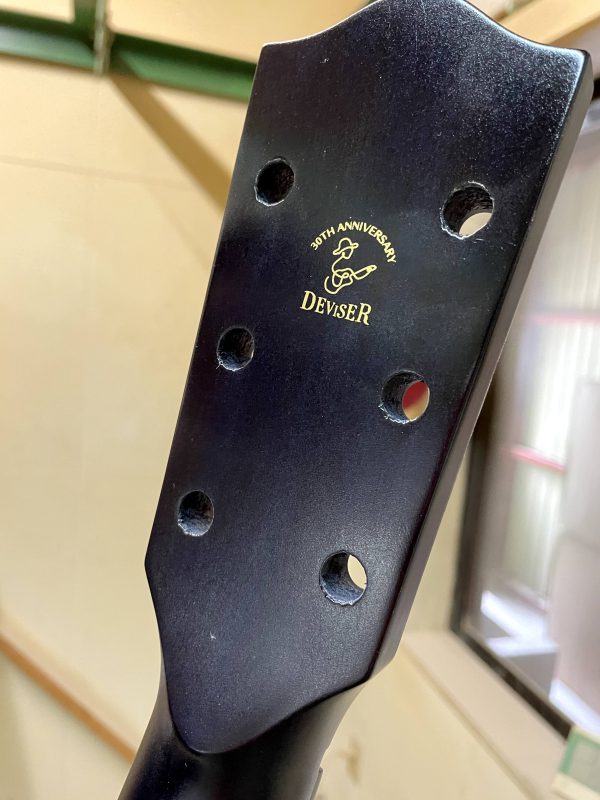 A special Deviser logo is also included to commemorate Deviser's 30th anniversary!
An Explanation About The Headway Standard Series
While maintaining Headway Guitars' high level of build precision and a sense of security that will allow you to play the guitar for a long time with peace of mind, we have revised some of the specifications and manufacturing processes to create a domestic lineup with higher cost performance. Like the higher grade Aska Team Build series, this model uses traditional construction methods that require high technology, such as "post-fitting the neck" and a "dovetail joint".
The "dovetail" joint, where precision determines the sound.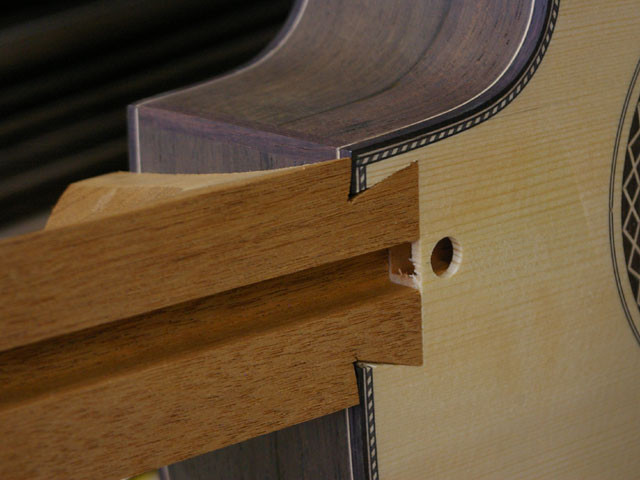 The dovetail joint has a large surface area, and when finished with high precision, the neck and body produce a rich sound as if they were one solid piece of wood.
Equiped with reinforced-iron needle truss rod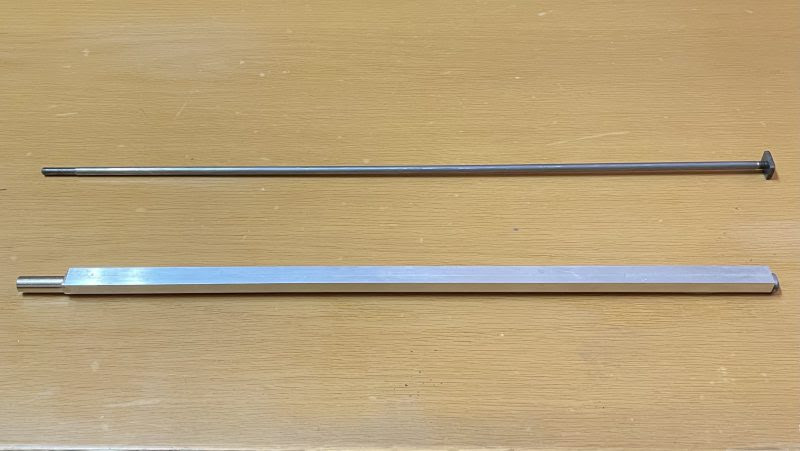 The use of reinforced-iron needles reduces the weight of the neck and the effect of the truss rod on the sound.
Photo-report of the Production Process!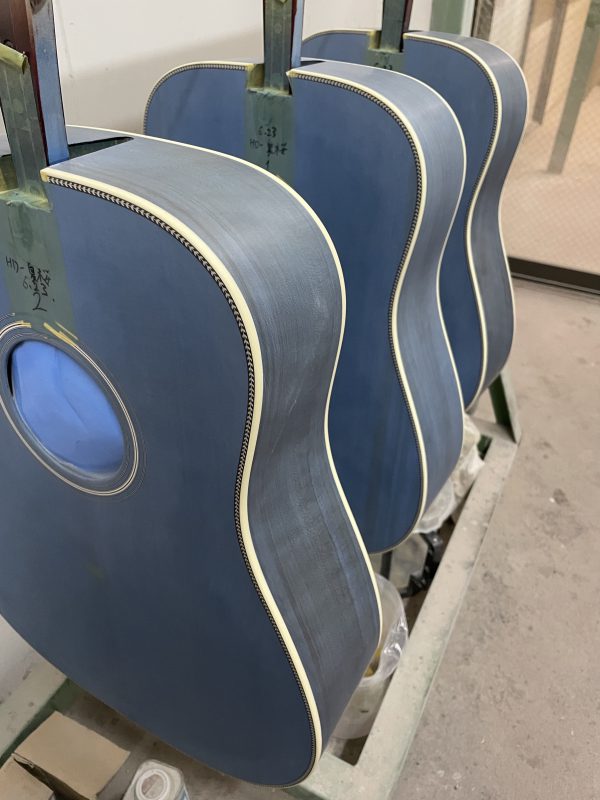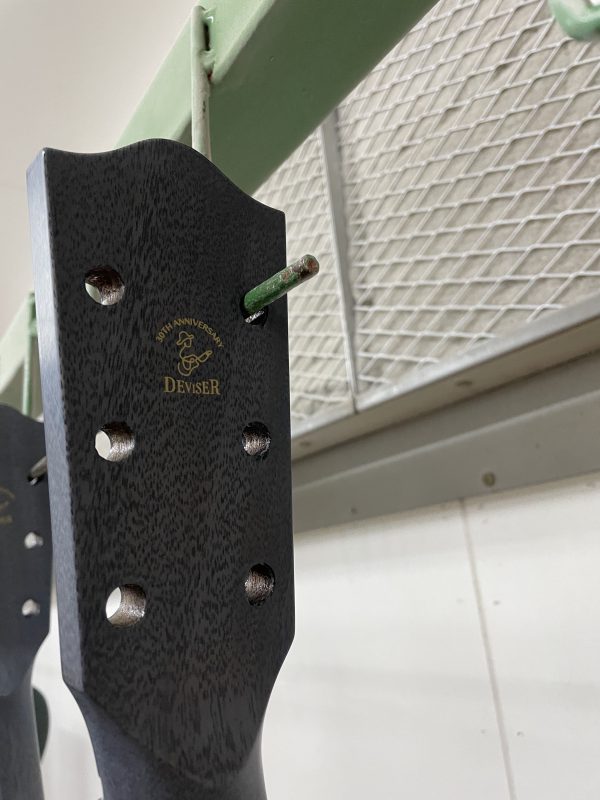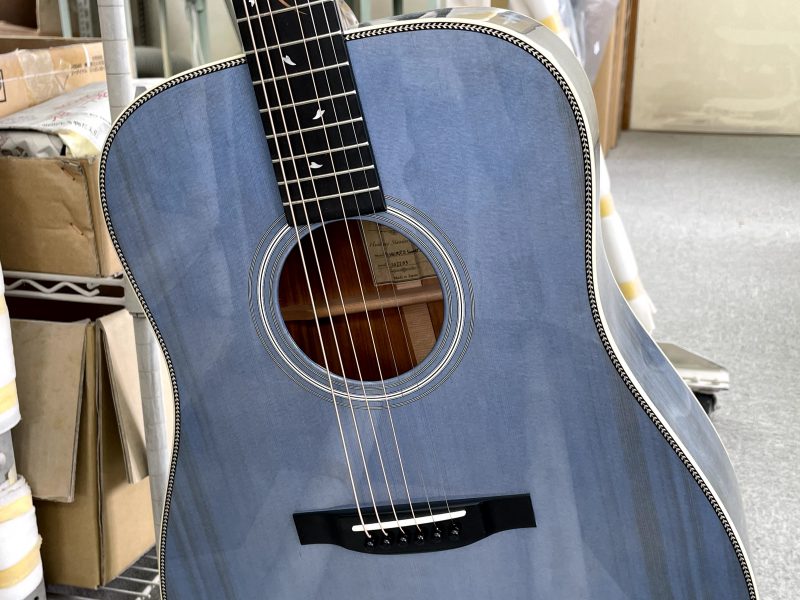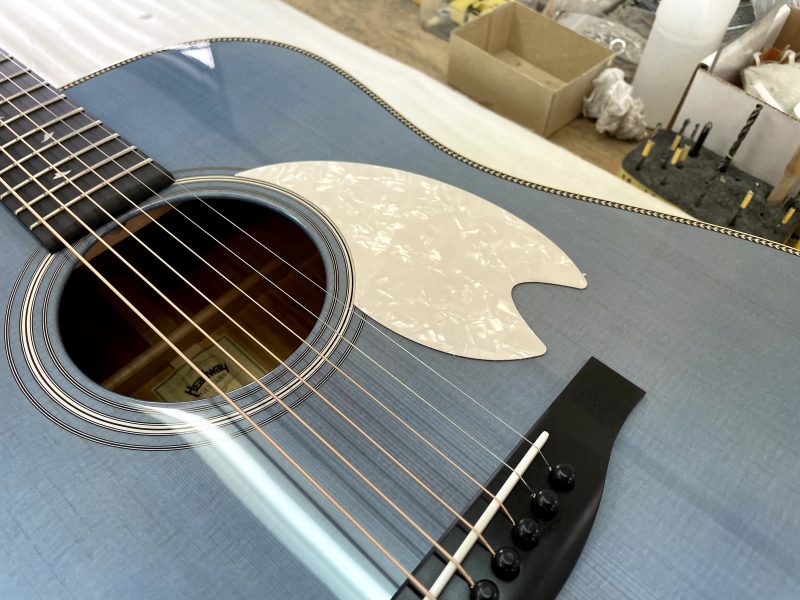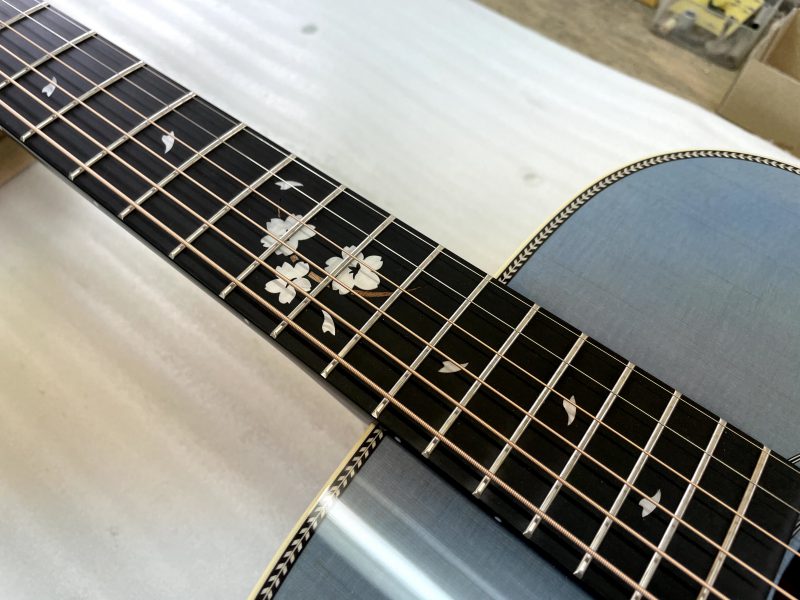 Today's models
HD-SAKURA'21 Summer F,S/STD MSRP・・・¥260,000(w/o Taxes)

HF-SAKURA'21 Summer F,S/STD MSRP・・・¥260,000(w/o Taxes)

HD-YOZAKURA'21 Summer F,S/STD MSRP・・・¥260,000(w/o Taxes)

HD-YOZAKURA'21 Summer F,S/STD MSRP・・・¥260,000(w/o Taxes)