【NEW COLORS!】The TACTICS24 color lineup expands further!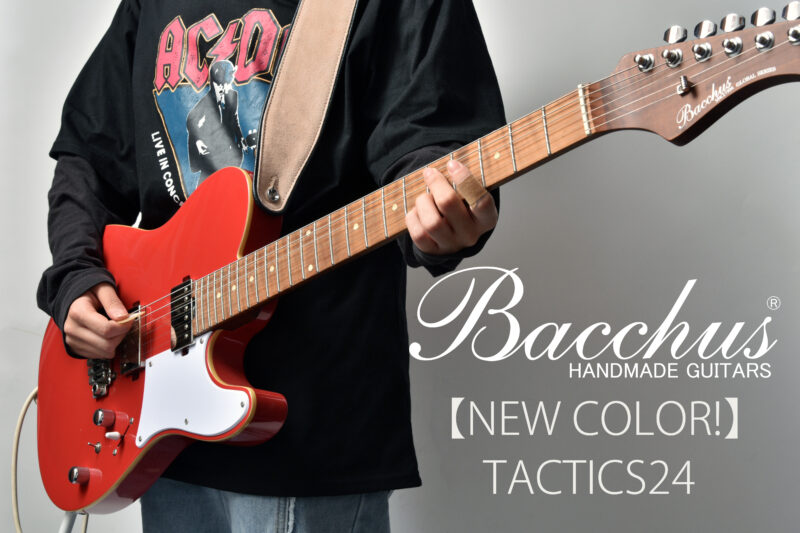 When you hear "24-Frets models are for technical players…" you might think

"You MUST play this guitar super fast…", or
"It's just made to play hard rock or metal…"

And might get discouraged about getting yourself a 24-fret guitar.
But hold your horses, the Bacchus Global Series TACTICS24 roster is here for you!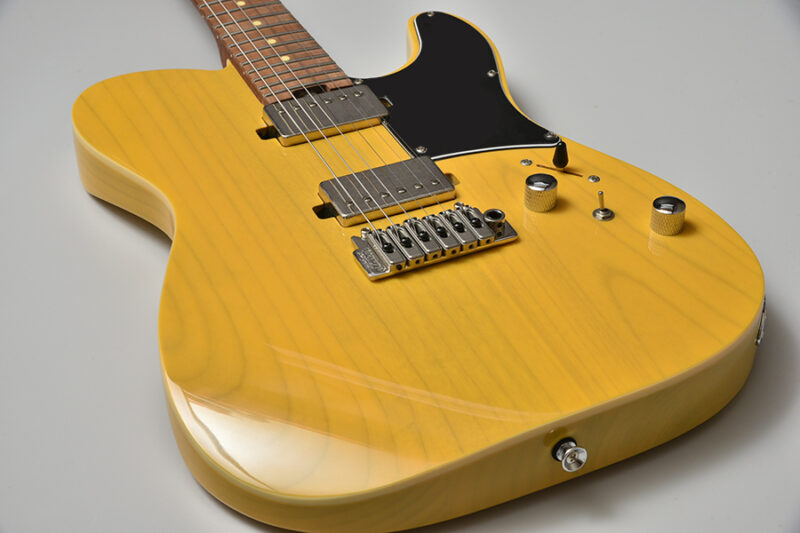 Based on the TL shape, the Bacchus' original "TACTICS" shape with elbow and waist contours and heel cut offers superior playability.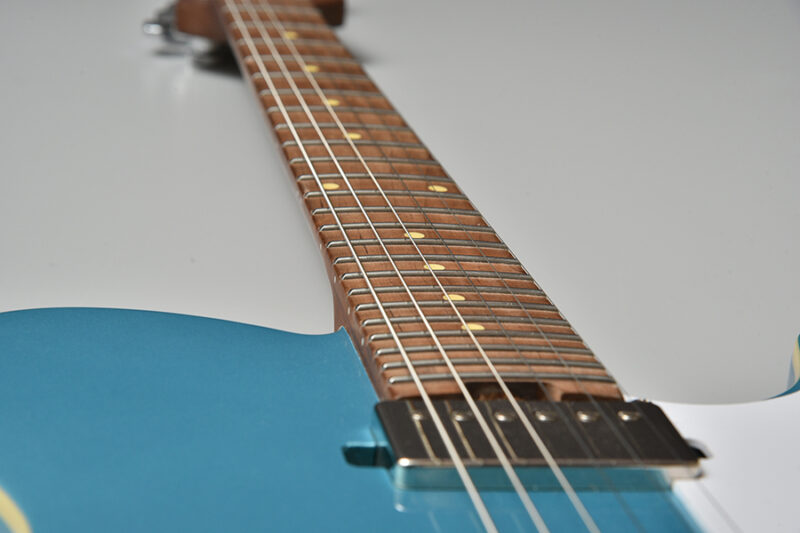 It is equipped with stainless steel jumbo, has a roasted maple neck + Wilkinson two-point tremolo unit, locking pegs, and TUSQ nut for tuning stability and more practical specifications, that's the power of the "TACTICS24" series.
This series is loved not only by technical players because of its specifications, but also because of its cool looks, which makes it easy for anyone to pick it up casually, and it is used by a variety of players in a variety of genres.
More Bacchus Global Series models are now available in new colors!!
TACTICS24-STD/RSM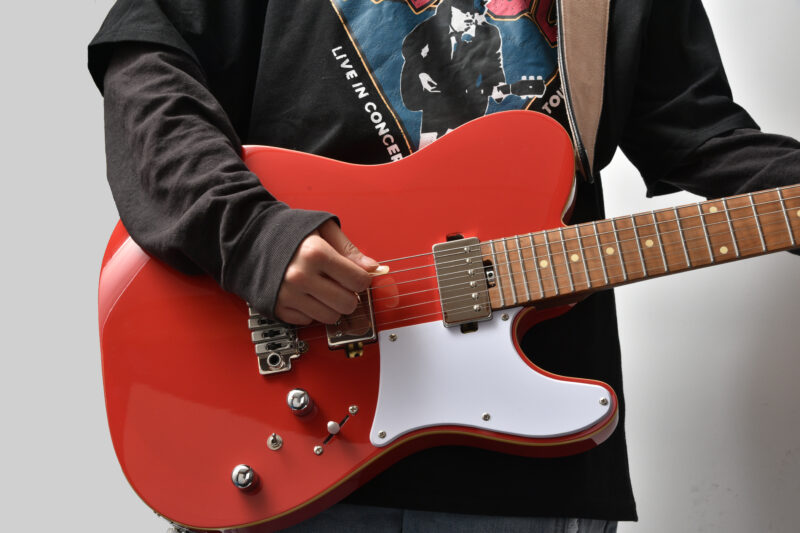 TACTICS24-STD/RSM
FR(Fiesta Red)

OWH(Olympic White)

In addition to the two existing metallic colors, OTM (Ocean Turquoise Metallic) and Gun-M (Gun Metallic), two solid colors are now available!
With its cute retro miniature car-like design, few people would be able to identify the specifications of "TACTICS24" at first glance.
TACTICS24-ASH/RSM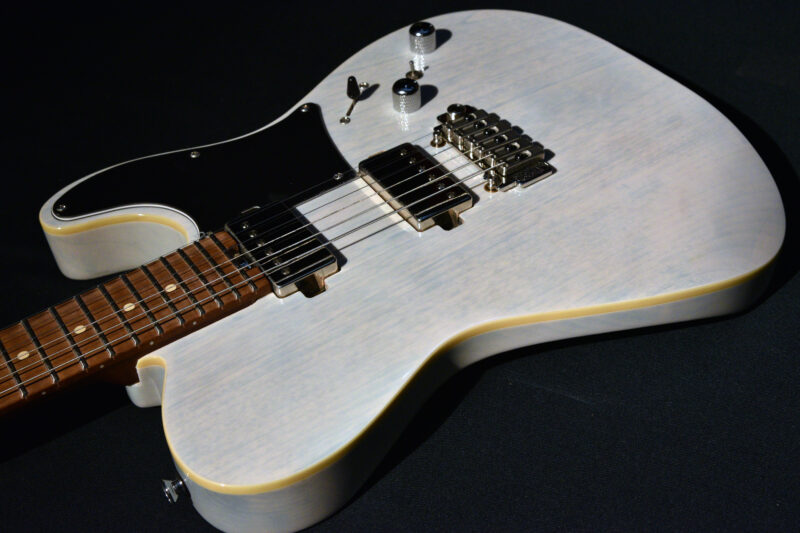 TACTICS24-ASH/RSM

WBD(White Blonde)

STB(See-Through Blue)

TACTICS24-ASH/RSM" is now available in two additional colors with a see-through color finish to make the most out of the beautiful grain from the ash wood used in the body.
Compared to the "TACTICS24-STD/RSM" above, it is cooler than pop.
The ash body makes the tone sound more responsive and hard.
TACTICS24-FM/RSM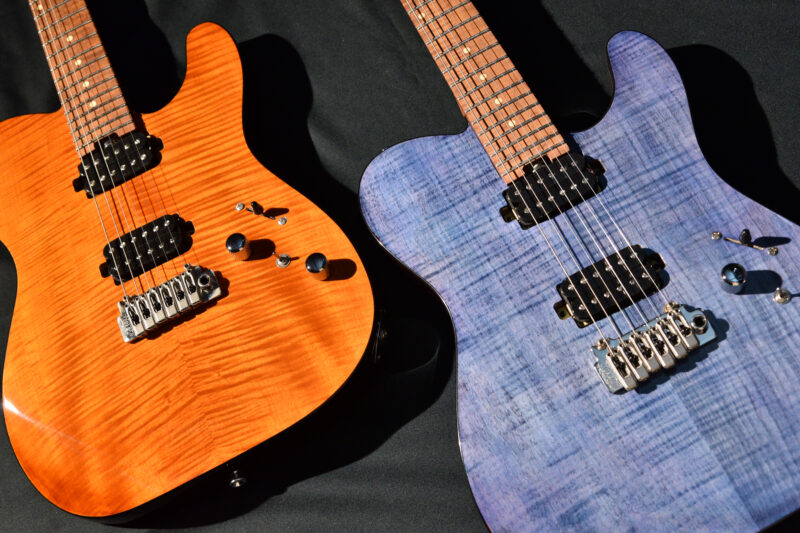 TACTICS24-FM/RSM
ST-BLU(See-Through Blue)

ST-BR(See-Through Brown)

The body top of this model is made of flame mahogany with a distinctive horizontal rippled flame grain.
The new color ST-BLU is like ripples in the ocean, while ST-BR, as the name "flame" suggests, has a flame-like impression.

Unlike the other two models, the "TACTICS24-FM/RSM" uses an open cover type humbucker.
By eliminating the cover, it produces a brighter sound that follows your picking.

With these specifications, it reflects the player's inspiration even more vividly.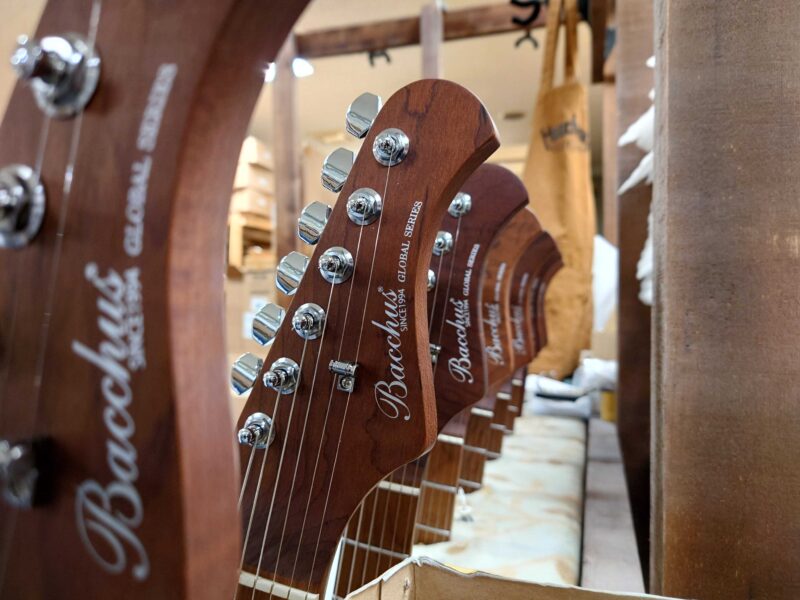 ---