#OneDayGuitarShow2022 – The Bacchus Global Series presents a new delightfully devilishly model!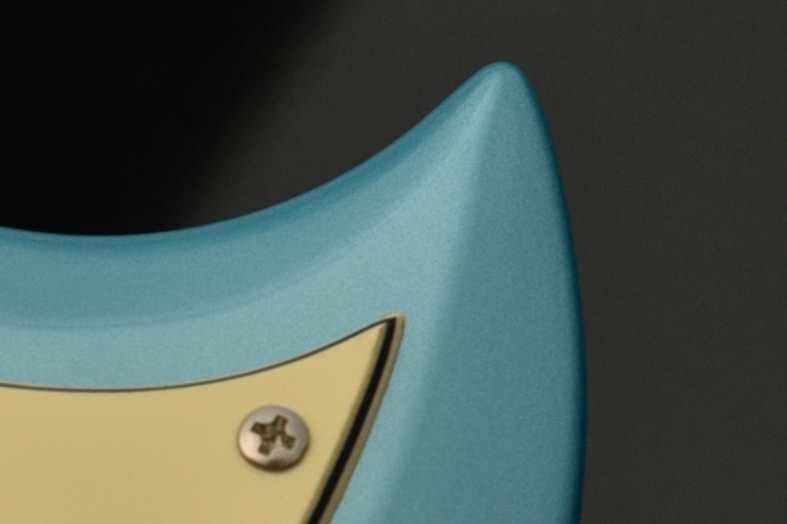 It's November already!
2022 will be gone in less than 2 months… Time really flies, doesn't it?

Preparations for the One Day Guitar Show event, which will be held in a few days, are progressing steadily, with models of unbelievable wood grain patterns being completed every day! One of our posts on social media seemed to catch many players' attention.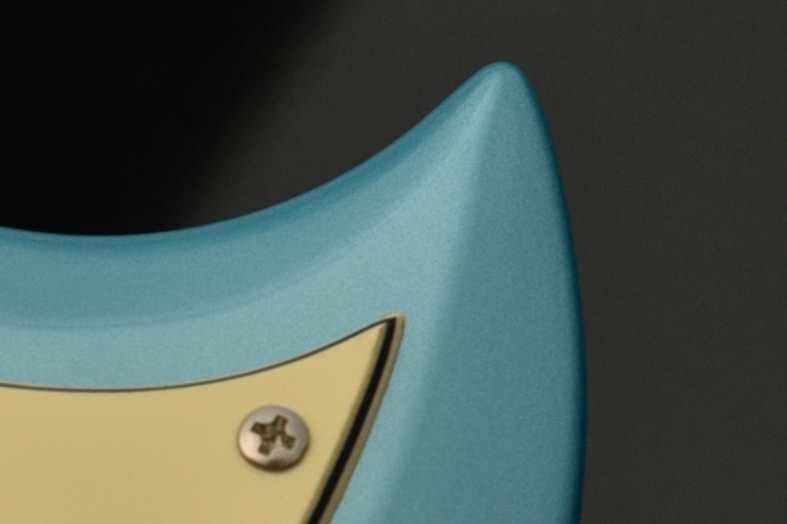 You could say our posts were… Delightfully devilish!
At any rate, it seemed like people did start to get an idea of what was coming
Or so they thought!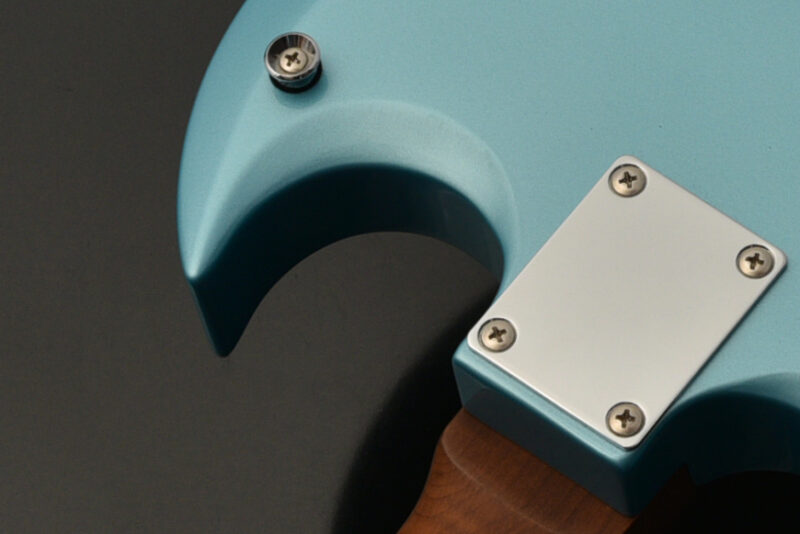 That's right!
A bolted-on neck!
It's the Deviser classic, defying expectations in a good way!
Many of you must have been surprised!
After that…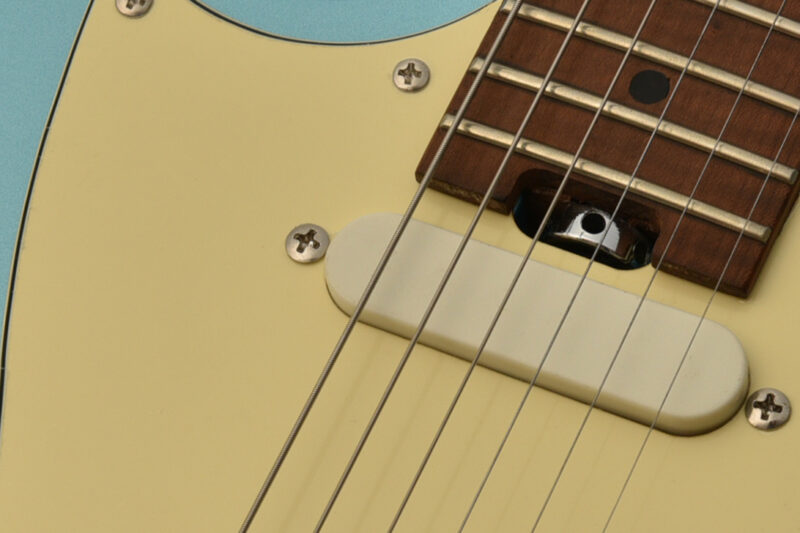 Not a humbucker but rather single coil pickups!?
With its devilish shape, bolt-on neck, and single-coil pickups, this model has been unparalleled so far. But it's not over yet.

Here's a glimpse at a fresh pic!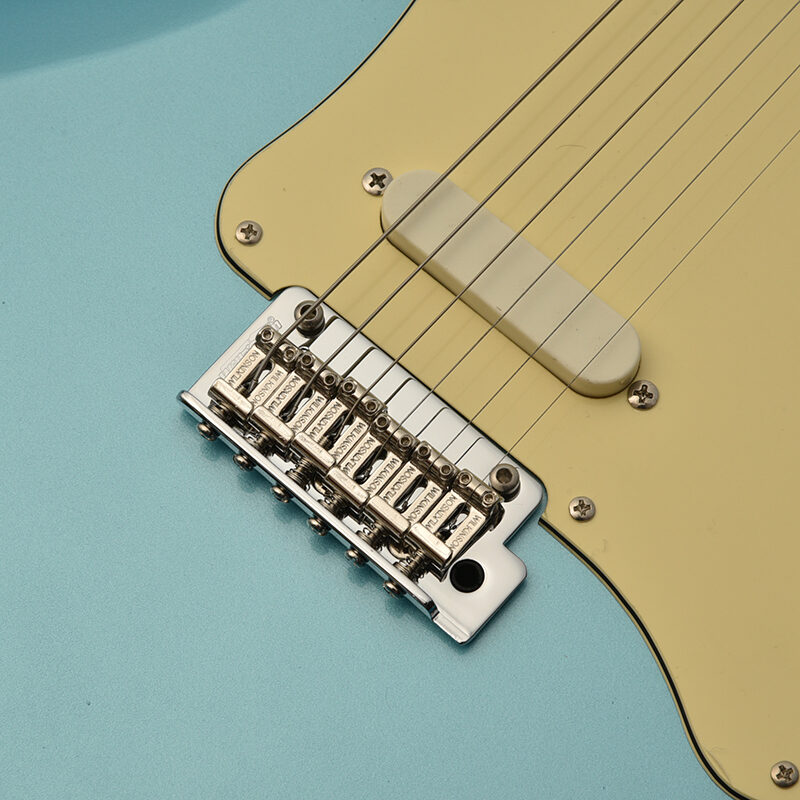 The bridge is a two-point synchronized tremolo unit!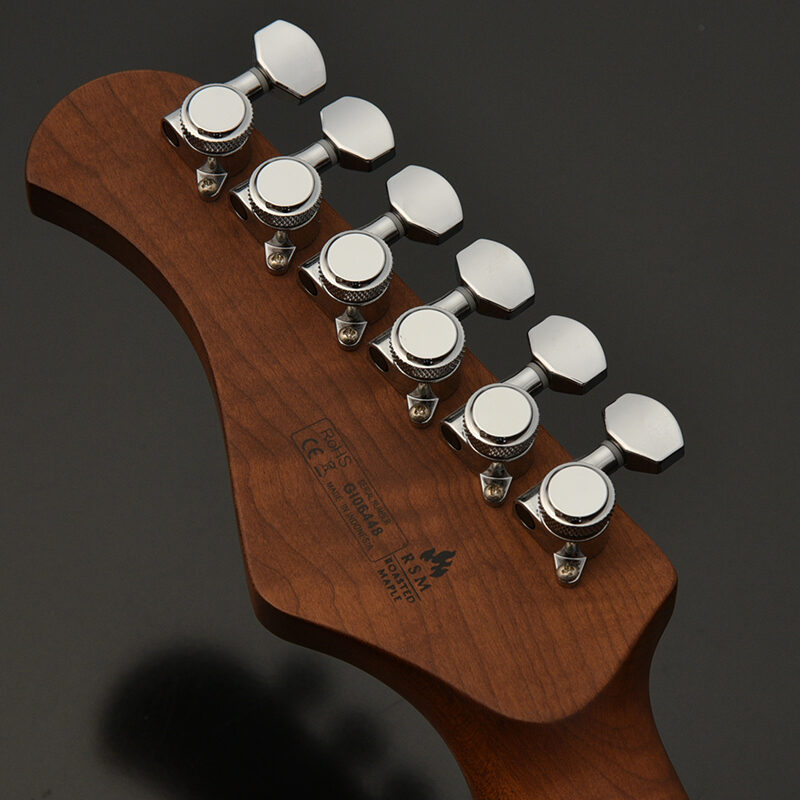 We also decided to go with locking-type machine heads to ensure stable tuning and on top of that, provide a much easier way to change your strings…


And lastly…
That's right!

The neck is Roasted Maple, so this model is a part of the RSM Series!

But enough preamble, let's actually see the whole thing!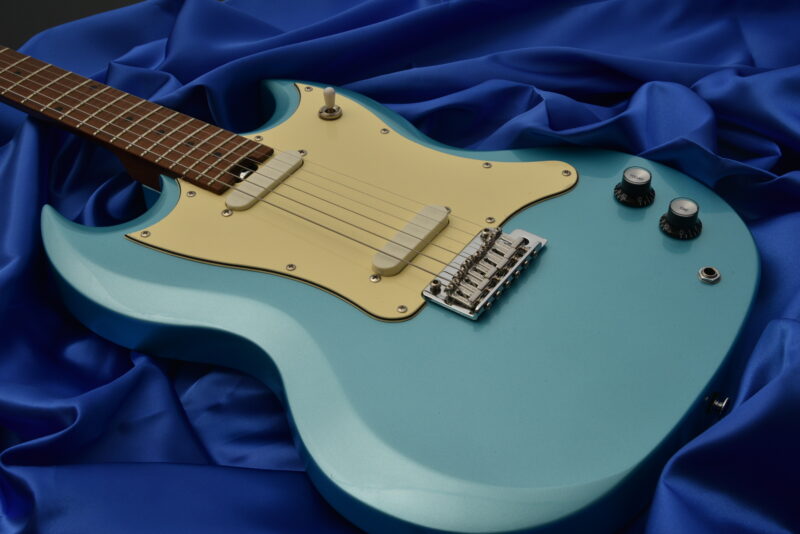 What do you think!?
It's a bit different from the model many of us had imagined, huh?
By the way, it will be available in three colors, and in addition to the above color (Ocean Turquoise Metallic), we have Fiesta Red and Olympic White!

A small peek at how it plays!
What a surprise!
Mr. Seiji Igusa, the winner of the grand prize in the Guitarist/Bassist category of the Music Store Award 2022, has tested it for us!

The full story will be revealed on November 15!
Please look forward to it!
Deviser One Day Guitar Show 2022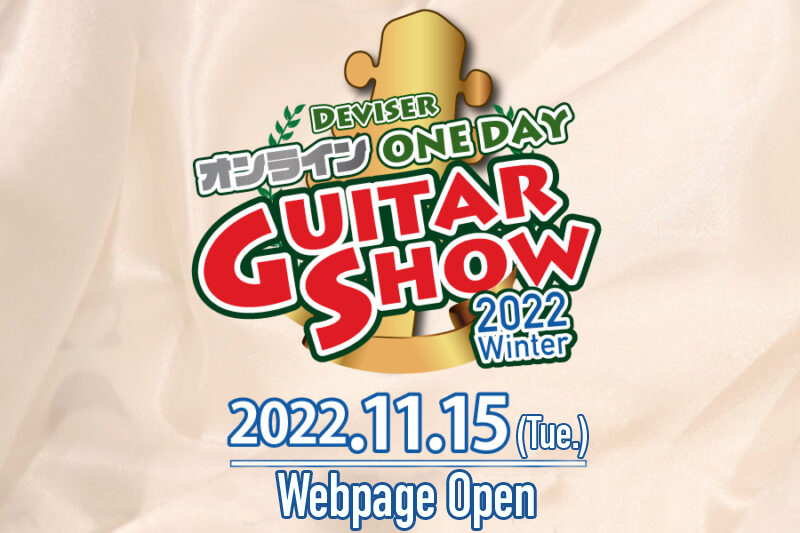 We will reveal all the limited edition and new products of the various Deviser brands on its own feature site on November 15!
We will provide more information about the model shown on this page and much more before the release of the feature site, so keep an eye out on all of our social media accounts and on the news section of our webpage!!
---