[Deviser Special Showcase] Very Unique Weeping Sakura wood from Mt. Fuji!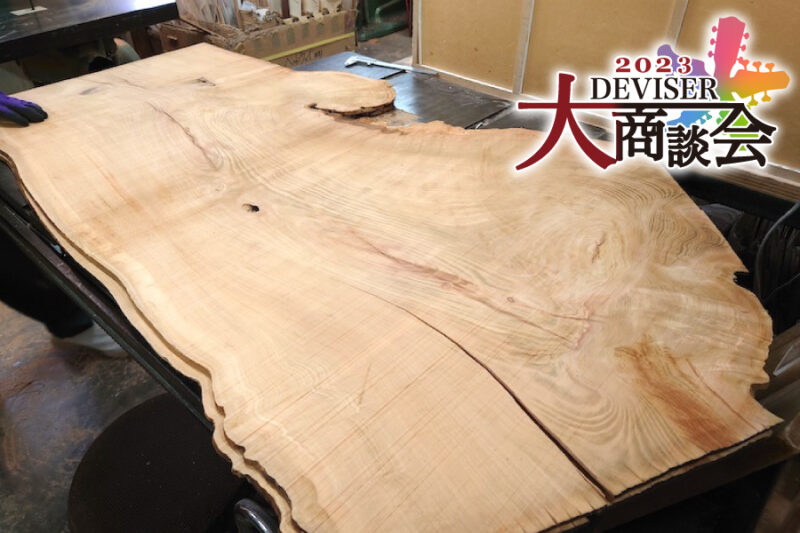 The 2023 Deviser Special Showcase event has finally been announced!
More than 100 limited models made of various kinds of wood will be exhibited this year! We are preparing for this event with the intent to surprise everyone!
Today, we would like to introduce a model using the most famous Japanese wood, "Sakura", or Japanese Cherry wood!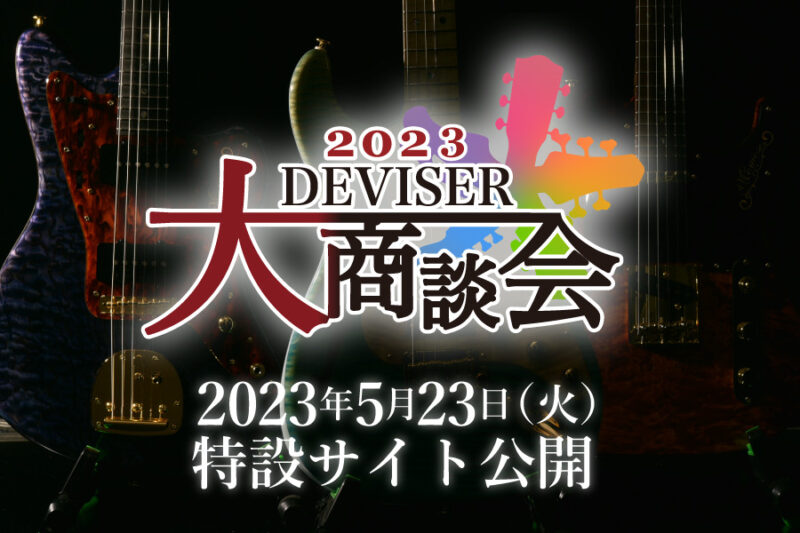 Starting with Headway acoustic guitars, Deviser has produced many Sakura guitars with electric guitars and basses from Momose, Bacchus, and others following after.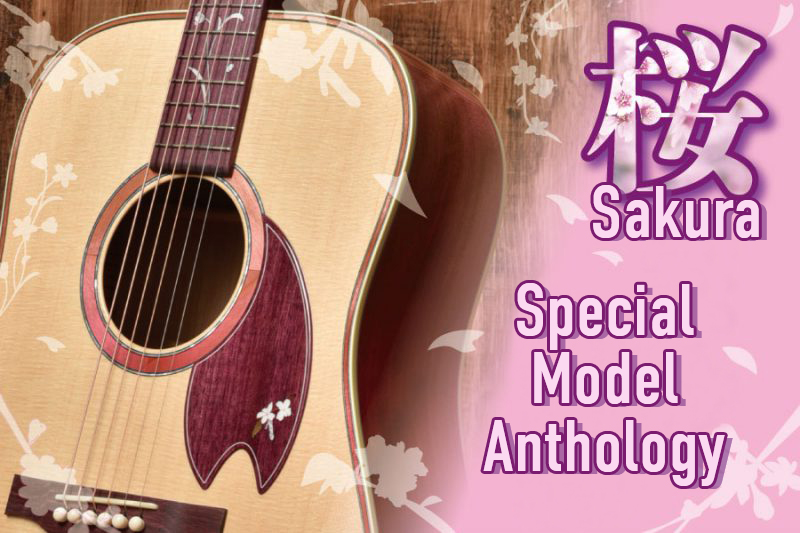 And now we are pleased to announce a limited edition model using a special Sakura wood obtained for the 2023 Deviser Special Showcase Event!
SHIDAREZAKURA !!
Weeping Sakura!!
Not only that, but it is weeping Sakura wood from Japan's legendary Mt. Fuji!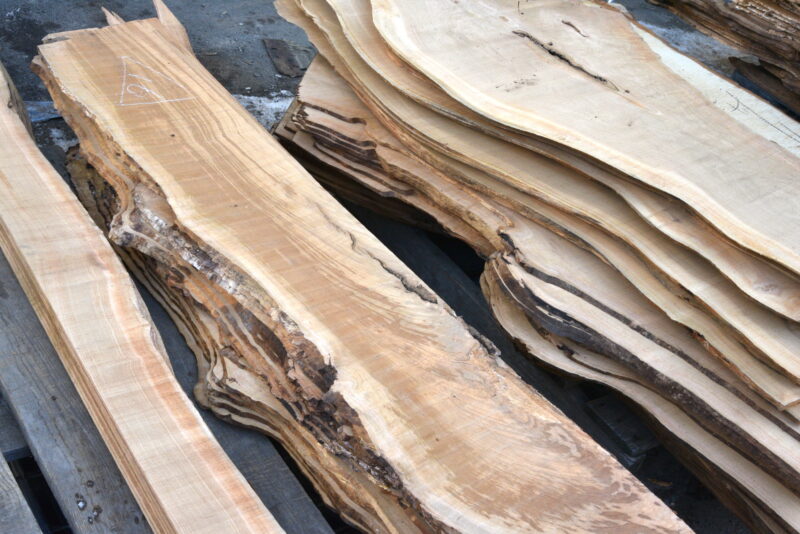 Among the Sakura wood, the grain of the weeping Sakura wood stands out and gives the limited edition model a sense of uniqueness. Since the wood is procured as logs, the grain pattern differs from one guitar to another depending if it was made with wood from the center of the wood or near the bark, showing a variety of expressions.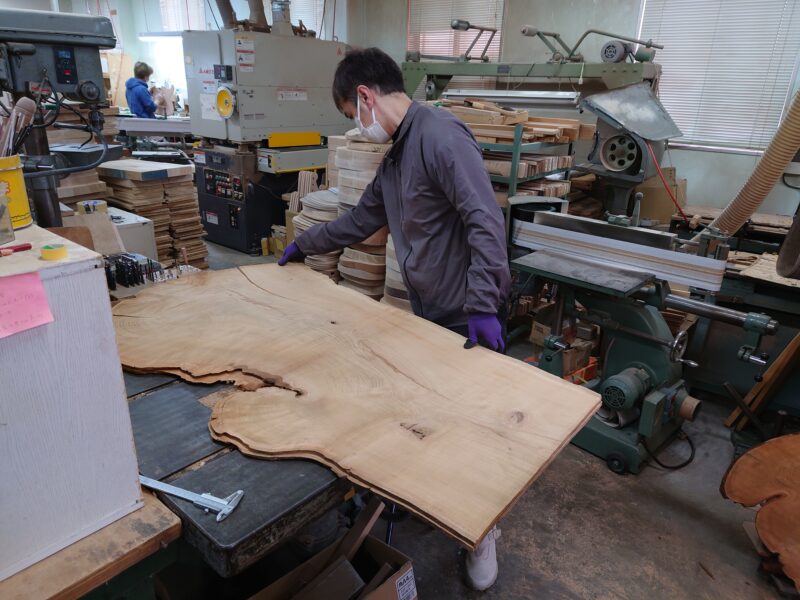 Using this exquisite weeping cherry, the craftsmen at the Aska factory create truly amazing limited-edition models!
We'll show you a few by brand!
Momose 〜Beautiful Spalted Wood Grain〜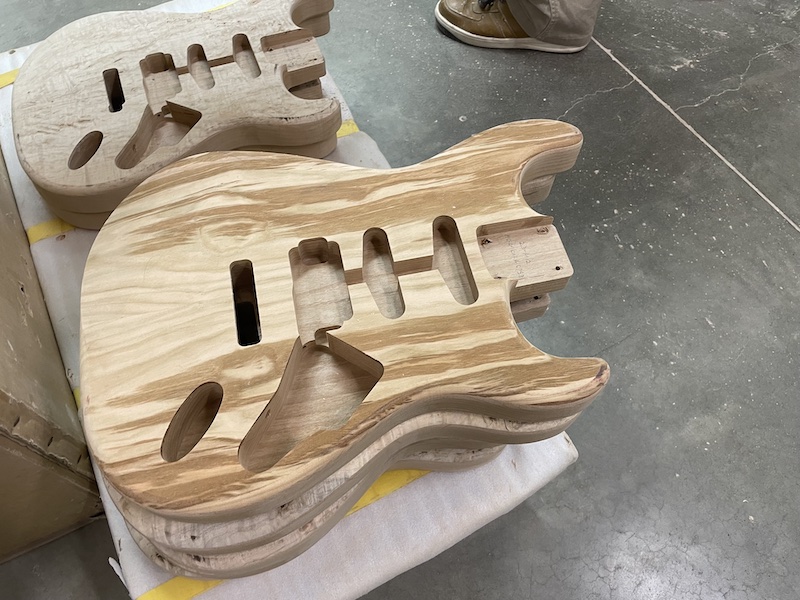 The Momose Sakura models, which are very popular every year, use a spalted wood that features only the most beautiful grain.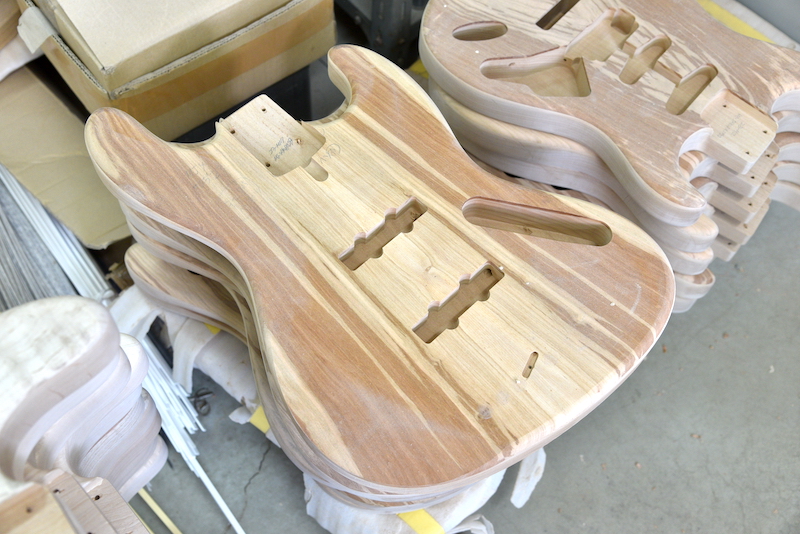 We produce a variety of shapes and are ready to offer not only standard shapes such as MC, MT, and MJ, but also special shapes that do not exist in the regular production!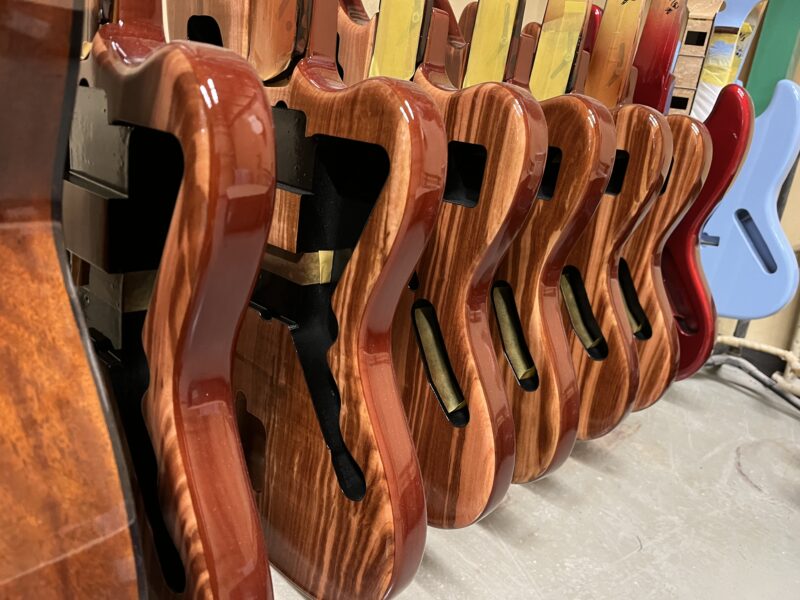 In order to take advantage of the spalted-style wooden grain, a see-through color with a slight pinkish tinge is used!
Headway 〜Picture a view of Mt. Fuji〜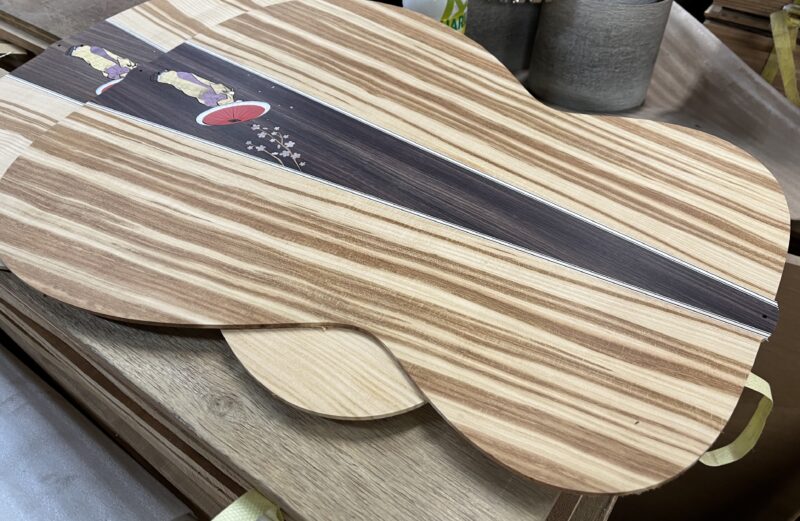 Headway also uses a distinctive piece of spalted wood grain on the sides and back. In addition, the back has a 3-piece construction, with rosewood sandwiched between a weeping cherry tree center and a "woman with a Japanese parasol" inlay for a luxurious finish.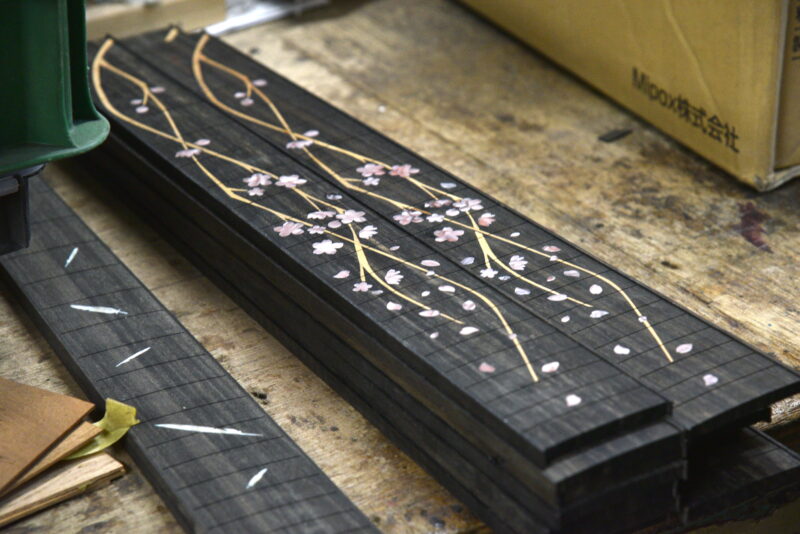 The fretboard features inlay work depicting weeping Sakura trees hanging down. This design has more parts than the regular Sakura model and was only possible because it is a limited edition model for Deviser Special Showcase.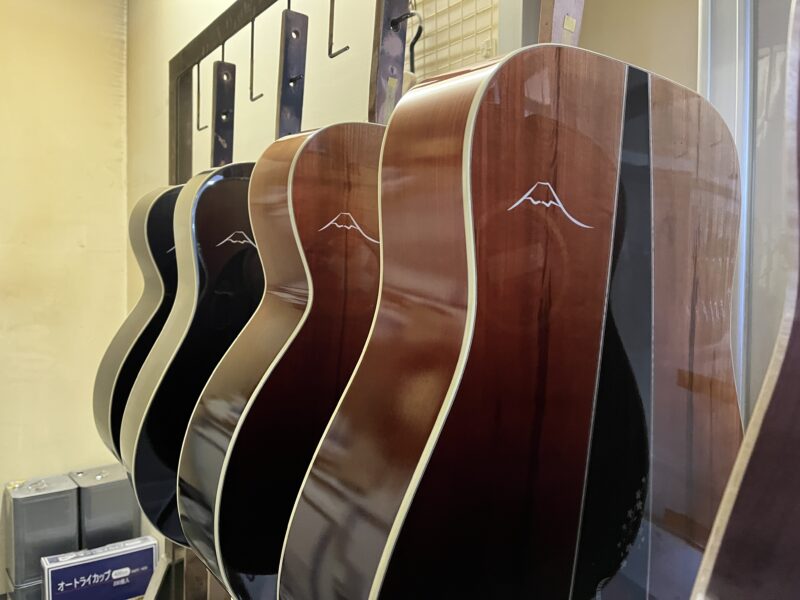 The coloring of this model is inspired by the "Triumphant Weather," one of the three roles in "Fugaku Sanjurokkei" (Thirty-six Views of Mt. Fuji), a masterpiece by the world-renowned painter Katsushika Hokusai, which is also known as the weeping cherry tree in Fuji City, Shizuoka Prefecture.
In addition to the work commonly known as "Akafuji" (Red Fuji), an indigo print of "Kaihatsu Kaihatsu" (Blue Fuji), which is rare in the world, is also known and was used as the color for this model. The coloring is appropriate for the weeping cherry trees that bloomed at the foot of Mt. Fuji,
Bacchus 〜Back after 5 years! Sakura Hollow Model〜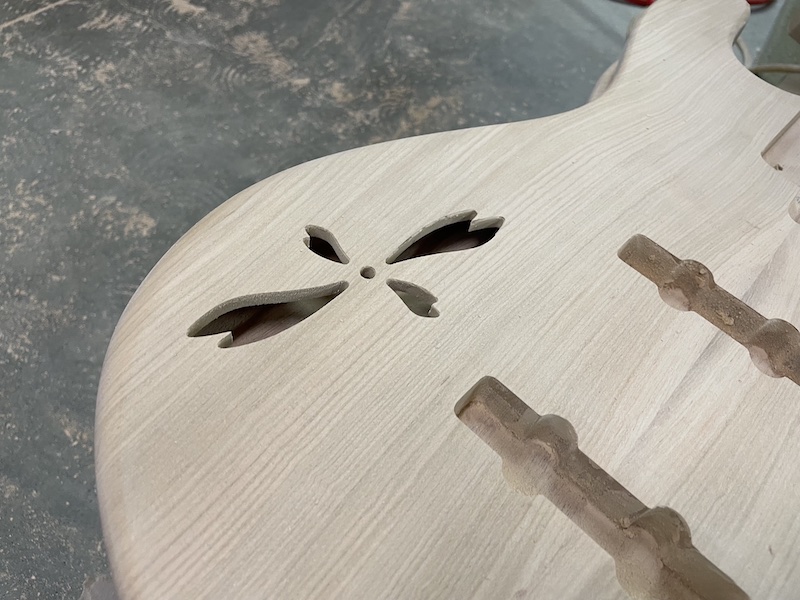 Bacchus is pleased to announce the return of the WOODLINE, a limited edition model produced in 2018 with an innovative cherry blossom hole design! It features a hollow construction with a large hollowed-out bass side of the body for easy handling and a lightweight finish.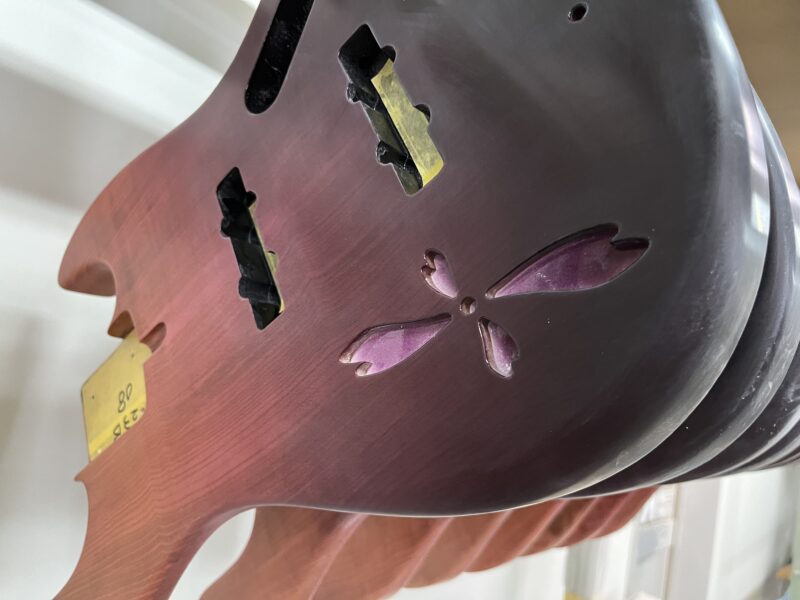 Bacchus uses plain parts of the same weeping Sakura wood for gradation of color, which gives it a more vivid and reflective finish. Our experience in handling many kinds of cherry wood enables us to select the right part for the color.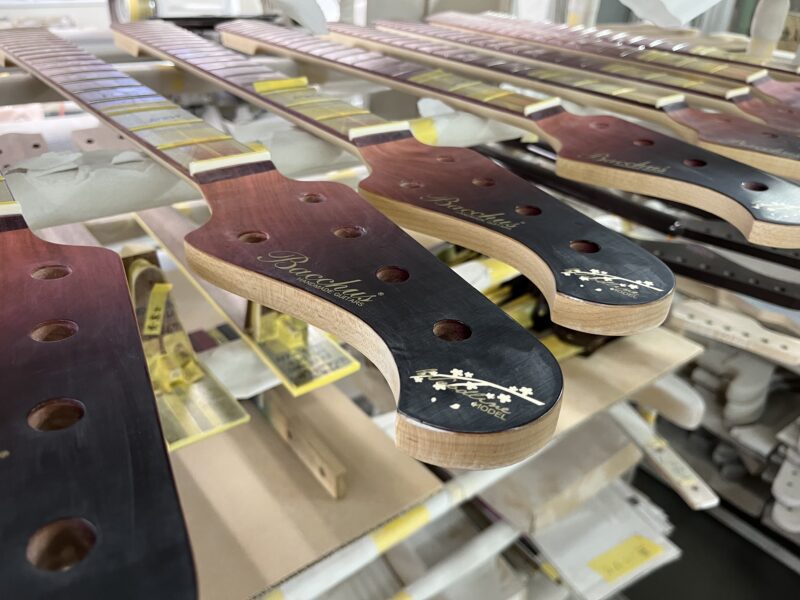 It has a matching headstock design, and the one-pointed design is absolutely beautiful!
That's all for today, but more is to come since the event is coming!
May 23rd, 2023!
We'll be waiting for you!