WRS Double Roasted – The new Roasted family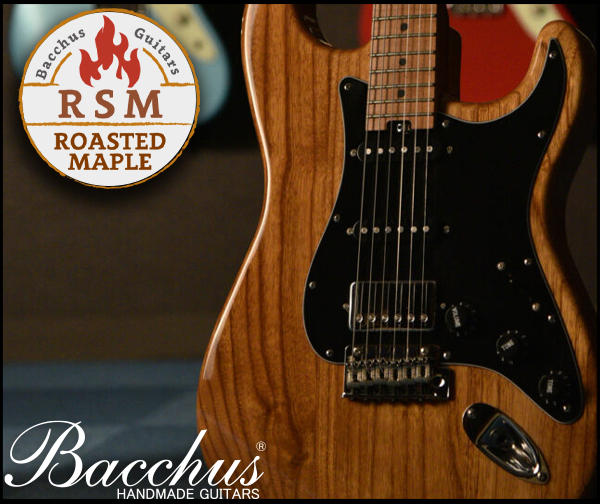 A new member of the roasted family has arrived!
But first…
A short reminder of what the RSM series is.
Roasted maple series – RSM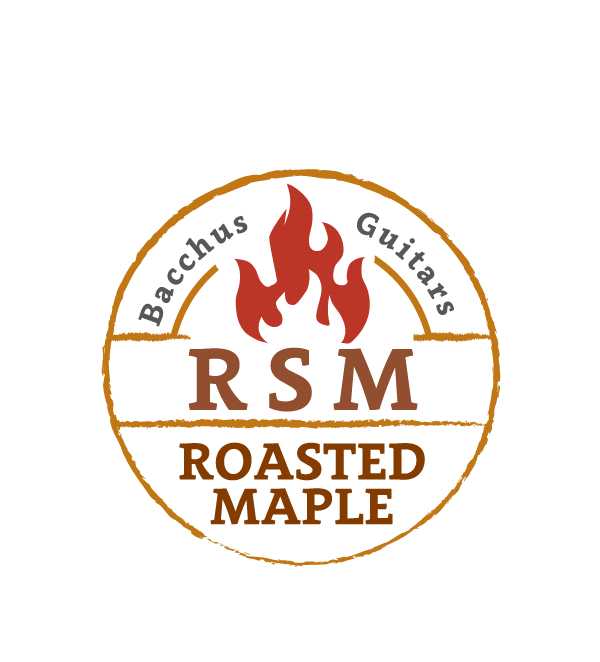 Roasted Maple is a material that comes as a result of treating Maple wood with a high-heat process, volatilizing the water and oils in the wood, and giving as a result a more sturdy and durable wood that not only increases stability but also the overall sound quality of the material. The sound that we get from Roasted Maple is a rich, organic sound with a vintage-like tone that is reminiscent of an instrument that has aged its sound with time and usage. This is a new product lineup of Bacchus that brings this amazing feature, which is often used in high-end models, down to a reasonable price range.
Double roasted series – WRS
Roasted ash body
The most distinctive feature of these models is the "double-roasted" design, in which not only the neck but also the body is made of roasted wood. The body is made of roasted ash, which gives the guitar a vintage-like sound with a good high-mid rise and quick response. The combination with the roasted maple gives a tighter attack.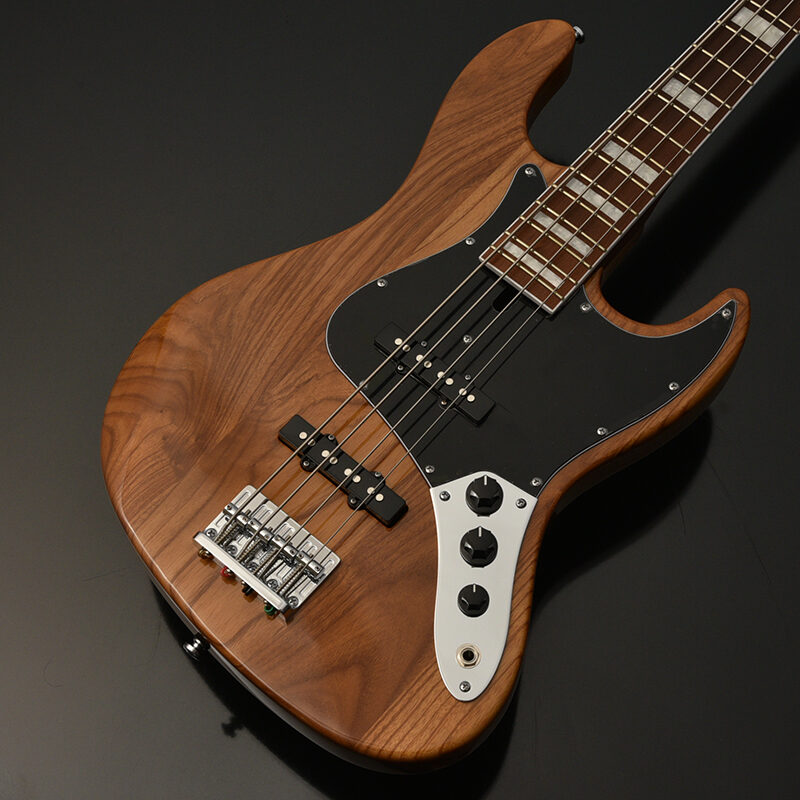 WRS Models
The double roasted series is launching with 4 Global Series models.
WL4-ASH33 WRS/M

WL5-ASH33 WRS/M

BSH-ASH25 WRS/M

BTE-ASH25 WRS/M