New colors! – How do "Satin finish" models feel?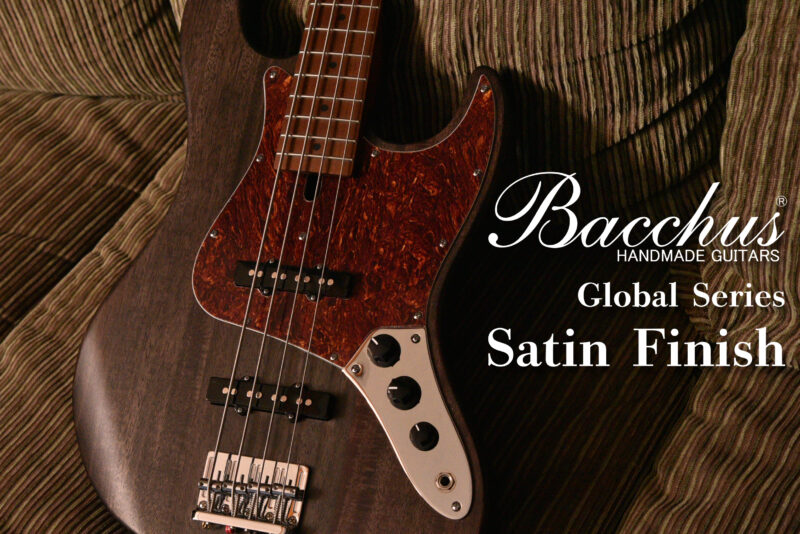 New Satin finish color options are coming to the Bacchus Global Series Bass lineup!!
It's been more than a year since the last time we got new colors over here!
Let's go over what exactly a satin finish looks like compared to a semi-glossy finish.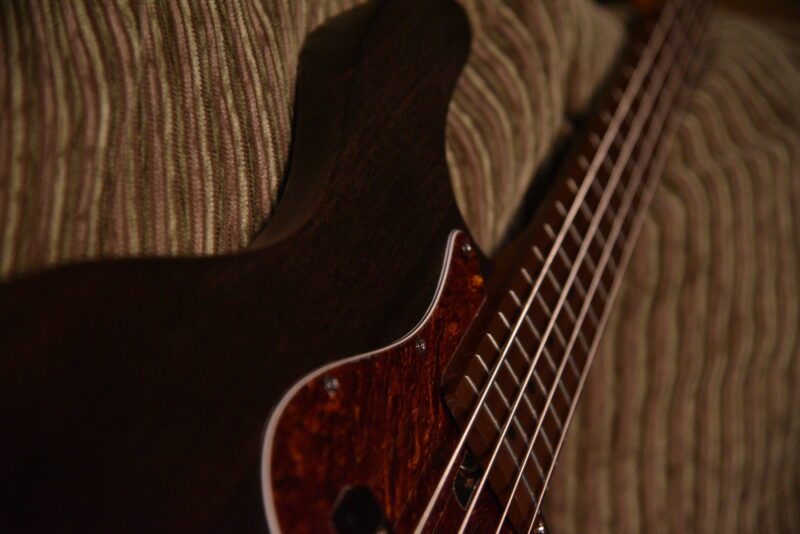 「Semi-glossy finish」
VS.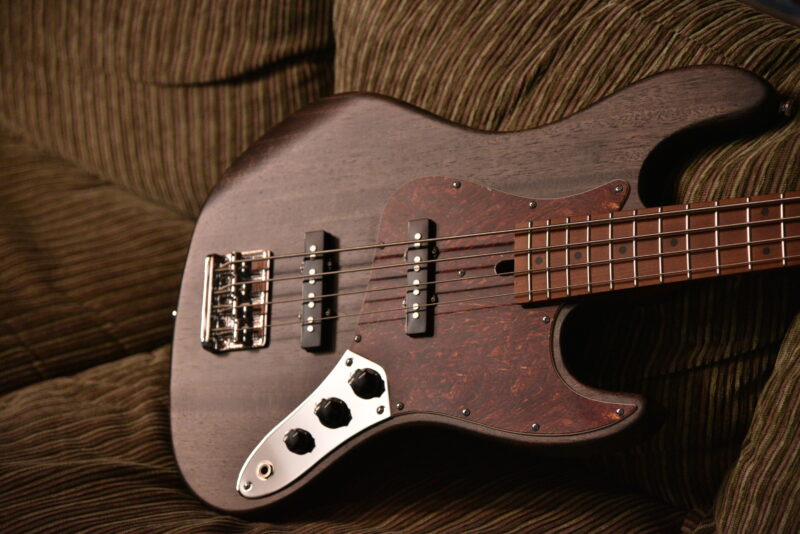 「Satin Finish」
Feel of satin finish model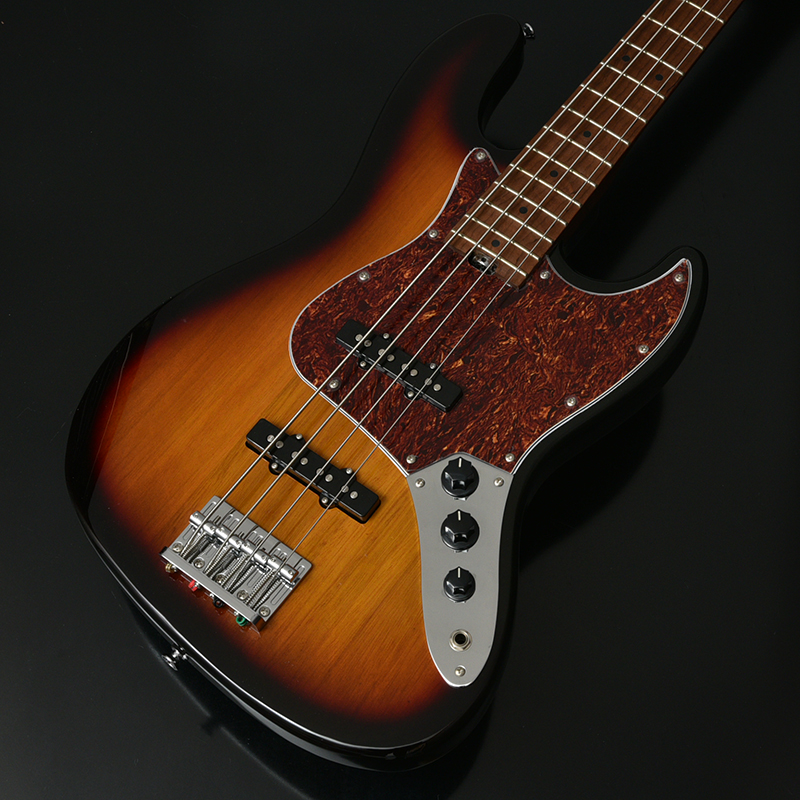 When you imagine a regular bass, you probably think of it as having a very smooth and shiny surface.

But that would be a glossy finish. Paint is sprayed over the wood and polished and buffed to create a thicker coating, which protects the wood and gives it a luxurious luster as you'd find on a new car.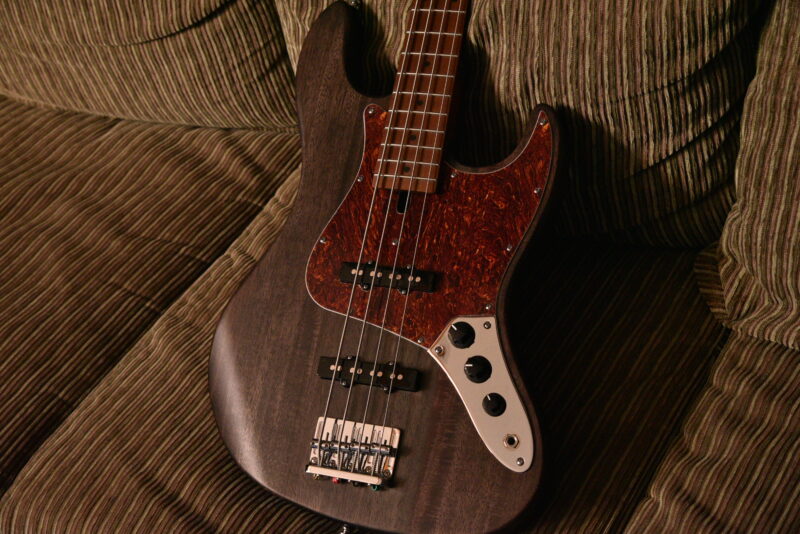 In contrast, the satin finish looks like this.
You can see that it is not as smooth-looking as the gloss finish.
If I had to put it in other words, I'd say it feels like… The feel of slipping into luxurious pajamas…
Wait that might not be right...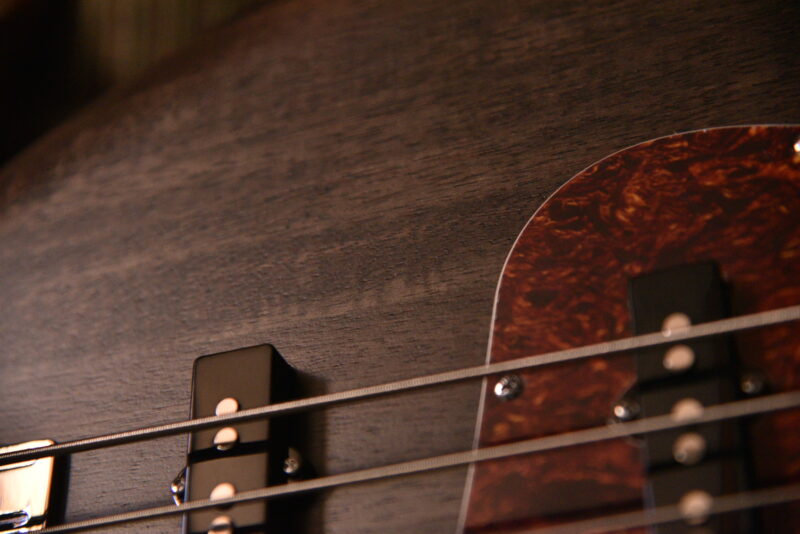 This one has a thinner paint film than the gloss finish, and this gives the wood a feel close to its original texture.
If I had to put it in other words, I'd say it feels like… The feeling of touching the wood itself
That's more like it!
It feels like actual wood instead of some plastic finish coating!
Sound Characteristics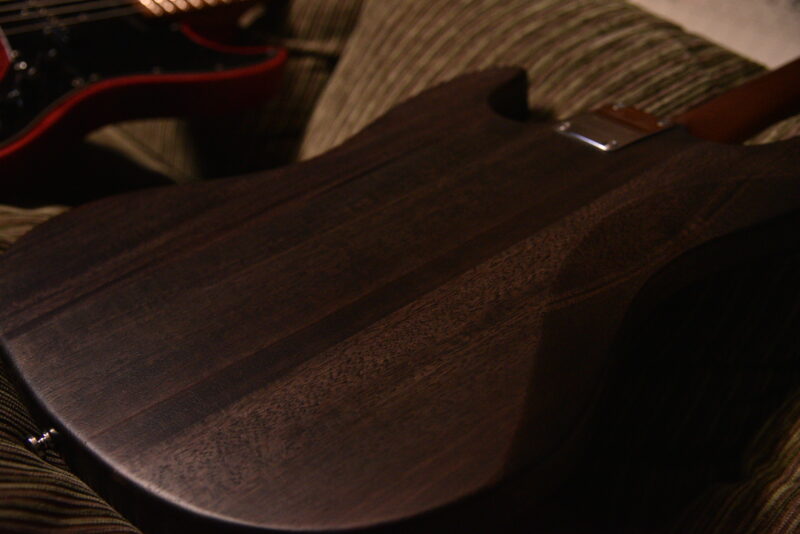 The satin finish is characterized by its thin coating, which allows the characteristics of the wood to emerge directly in the sound.


The body of the "WL4-STD33 RSM/M" model, to which a satin finish will be added, is made of a wood called Nyatoh.
Nyatoh has a very similar wood quality to mahogany, and when used for basses, it produces a soft and sweet tone in the low-mid to low range.
Roasted Maple Neck that's also satin finished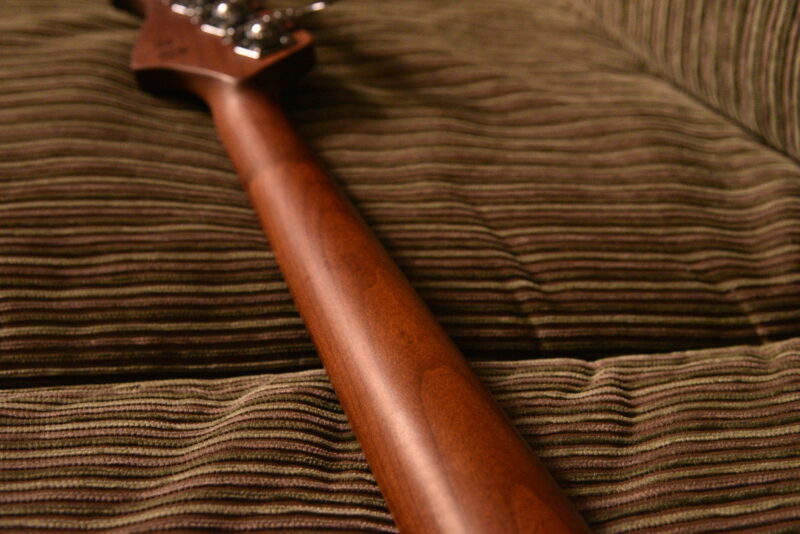 On top of the body having a satin finish, the -Roasted Maple- neck used in this model ALSO has a satin finish!
When it comes to different finishes and playability, the neck, in particular, will vary a lot depending on the finish.
The smooth paint on the neck provides a better grip, but a satin finish makes precise position changes easier.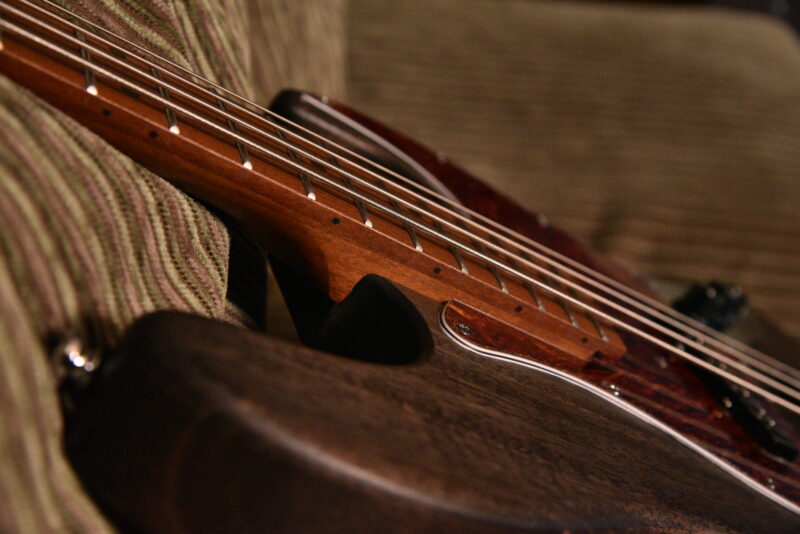 Roasted maple is a wood that has been artificially treated to approximate its aged condition by volatilizing the moisture and oils in the wood, resulting in a rich, organic sound and a vintage, aged, mellow tone.
In other words, for those who want the sound of the wood itself, we highly recommend the combination of satin-finish body and roasted maple neck.
Difference between oil finish and satin finish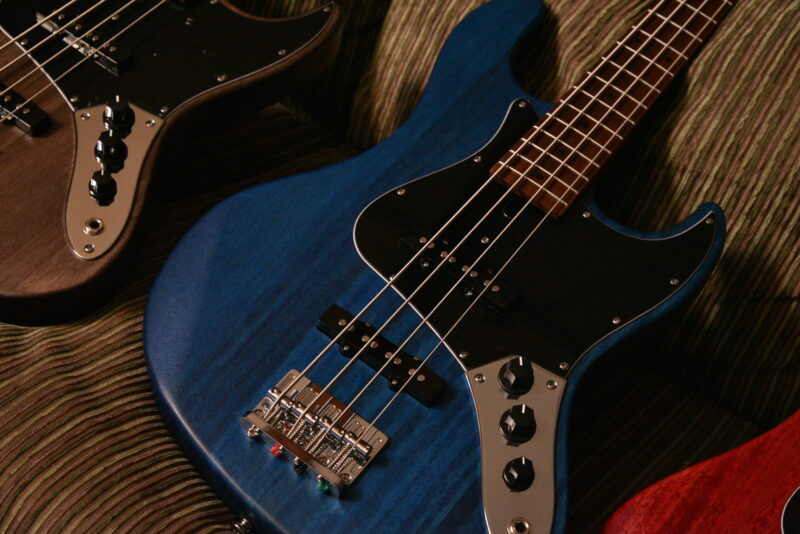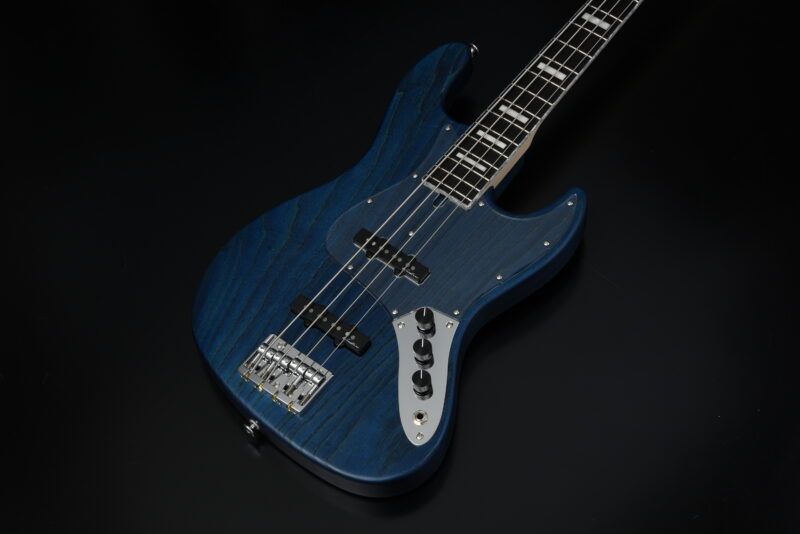 If you are familiar with musical instruments, you may be wondering about the difference between "satin finish" and "oil finish".
While both are characterized by their proximity to the original feel of the wood.

・Satin finish: A coating technique that creates an extremely thin matte coating on the wood to give it a finish that's very nice to the touch.

・Oil finish: A coating technique in which oil is soaked into the wood to prevent it from absorbing moisture, thereby preventing changes in the wood.
 

And that's the difference between the two.
Additionally, the satin finish has a coating film, so it is somewhat resistant to stains.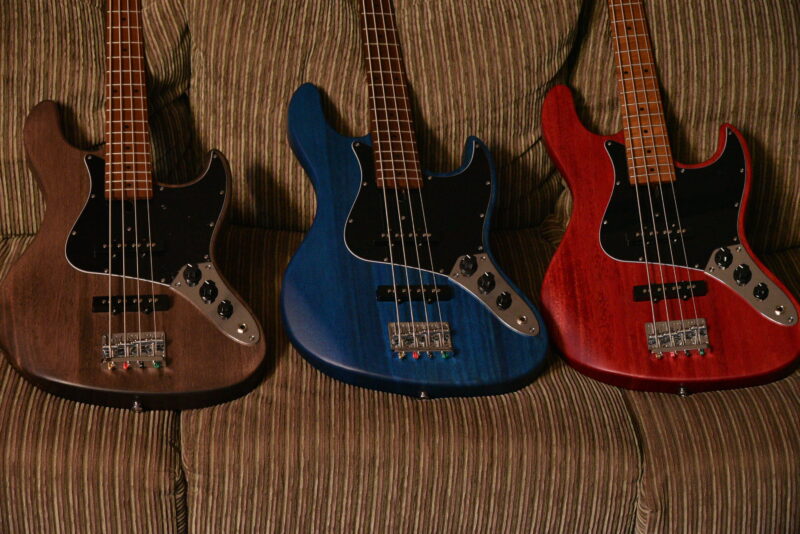 However, both of these instruments are almost bare wood, so the more you use them, the more the coating film will be worn off and the more of the wood's character will shine.
Isn't it wonderful to have the marks of your playing engraved on your instrument?
Satin finish that makes you want to touch it all the time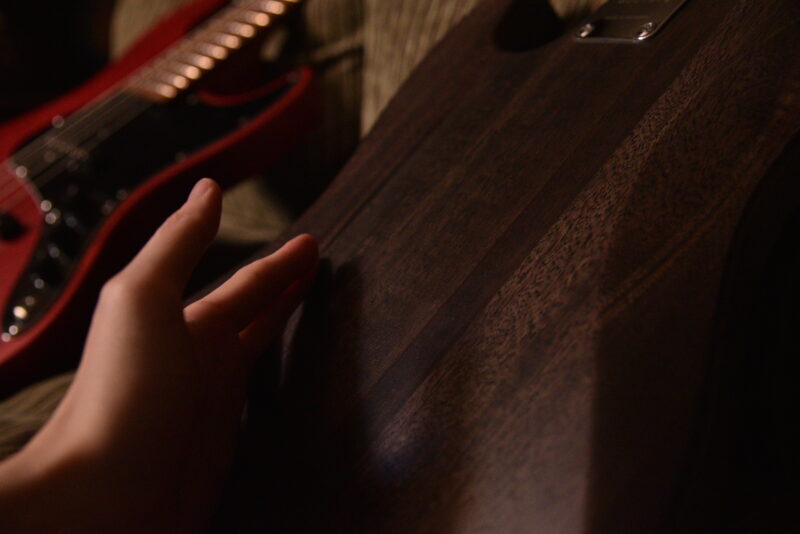 If it feels good in your hand, you will want to hold the instrument for a long time.
If you hold the instrument for a long time, you will naturally spend more time playing it.
The longer you play the instrument, the better you get at it.
It's a happiness spiral!
To get a head start, why not choose an instrument with a satin finish, which is close to the original feel of its wood material?
New colors!WL4-STD33 RSM/M

▲RED-S(Red-Satin)▲

▲BLU-S(Blue-Satin)▲

▲BLK-S(Black-Satin)▲

▲CHG-S(Charcoal gray-Satin)▲

▲BR-S(Brown-Satin)▲
WL4-STD33 RSM/M
MSRP 70,000円(w/o taxes)
※May 2023 Release date
---