CUSTOMSHOP
Momose Yasuo Customshop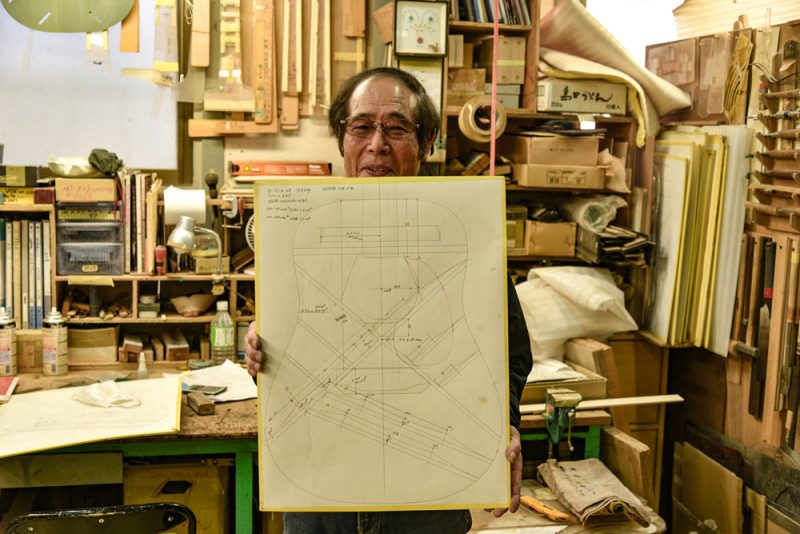 Bringing out the best of Momose's honed technology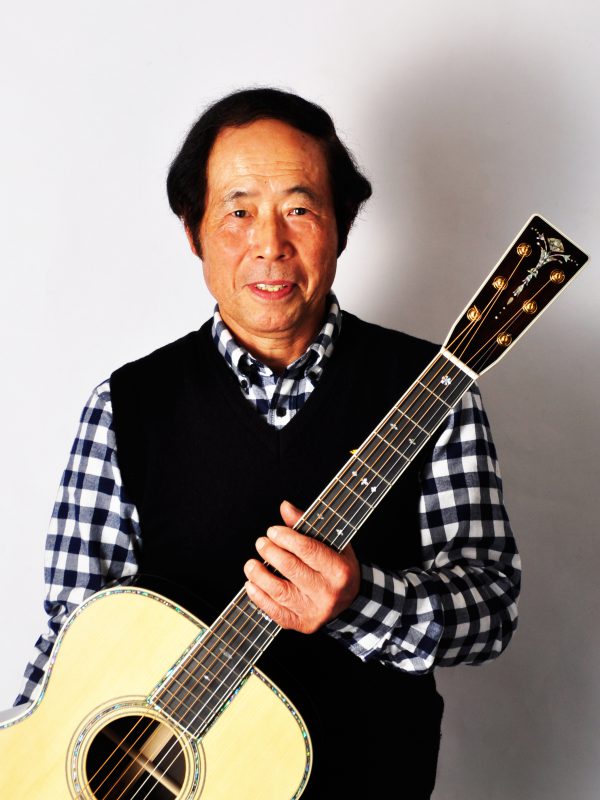 Momose first entered the musical instrument industry in 1964, when he was just 20 years old. Momose, who had been honing his woodworking skills as a furniture maker, later admitted that he started making musical instruments because he "Didn't want to be called a craftsman…".
From the humble image of furniture making, the electric guitar boom of The Beatles, Takeshi Terauchi, etc., was very lively, and jumping into the guitar making business, which was far away from the old image of "craftsman", was a big attraction and challenge for the young Momose.


In the more than 40 years since then, Momose has produced numerous masterpieces at Headway, which he started in 1977. Even today, when times have changed and craftsmanship is respected, he is still called a skilled "craftsman" who leads the way in Japanese guitar making. Even now, at the peak of his career as a guitar maker, Momose continues to build guitars with a relentless desire to improve and continue his daily quest.

*Product prices are for reference only. Please note that due to the availability of the base materials, the price may differ from the current guitar with the same specifications.
Yasui Masato Customshop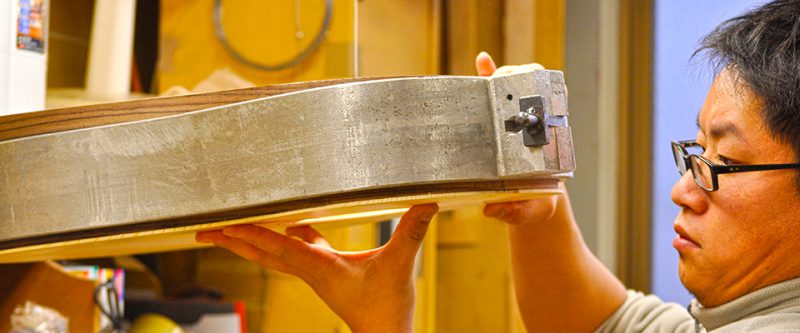 Customshop Builder・Masato Yasui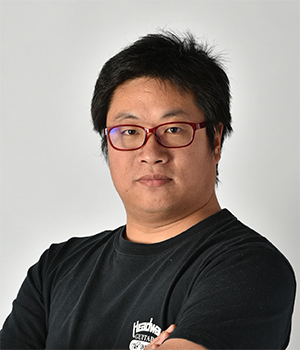 "When building guitars for the Custom Shop, unlike the Asuka Team Build, I want to create guitars that have a statement, which is possible only because they are authentic. I believe that my job as a custom store builder is to betray, in a good way, the history of Headway that Mr. Momose has accumulated and the image that customers have of Headway. Most of the guitars I've built so far have been in the direction of a sharp, well-defined sound, and I'm conscious of the fact that I want to be able to clearly hear the outline of each note even in fast passages.
We are constantly researching to make better guitars without being constrained by the conventional wisdom of making guitars, and we are challenging ourselves to create new bracing structures and truss rods.
Also, although this may be the artist's ego speaking, but I sometimes include points that are "deeper when you look closely" in my guitars.
For example, something that at first glance may look like a normal fretboard binding has actually been modified by embedding the fretboard in a hollowed-out binding-like board in order to eliminate the seams in the wood.
As a woodworker myself, I look forward to someone noticing it and smiling to themselves when they realize what's going on.
Through communication in the factory, with members of the sales team, and with the staff at music stores, I realize that there are various forms of "ideal guitars" depending on the player. I still have a lot to learn, but I hope to make guitars that will always surprise people.
Yasui's supreme guitars embody a unique value
A top-notch guitar craftsman has not only manual skills, but also a bird's eye view of the situation, flexible ideas, and the ability to put those ideas into practice. In 2002, Masato Yasui began his career in guitar making. In parallel with this series, Yasui also creates his own custom models.
The guitars produced by his hands are different from those of Mr. Momose's and are filled with a spirit that could be called "the next generation of Headway. This is a custom model lineup by Masato Yasui, the leader of the Asuka Team Build Series, who has gained experience under Momose and is fully equipped with technology and enthusiasm.
*Product prices are for reference only. Please note that due to the availability of the base materials, the price may differ from the current guitar with the same specifications.
Furihata Arata Customshop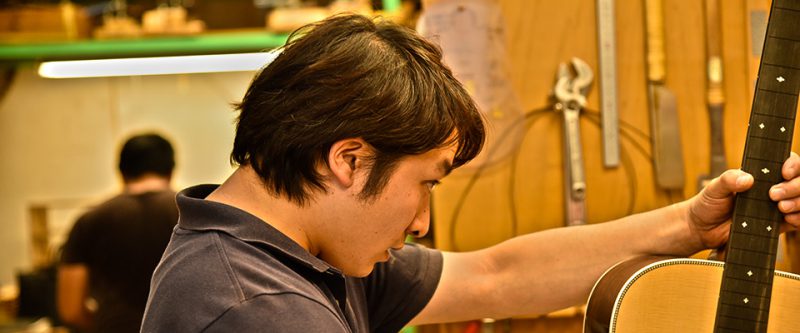 Customshop Builder・Arata Furihata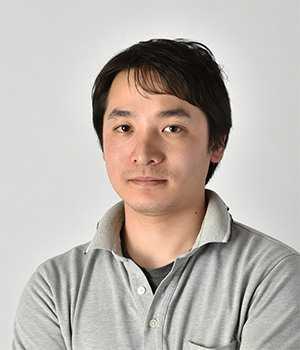 "I admired Momose's back when I was a high school student and since those times I've decided to follow the path of the guitar maker, so the fact that I was able to get this far in my career. I am delighted to be involved in making Headway guitars, and in turn. I feel that I must meet the expectations of all the users who are enjoying Headway guitars.
It is difficult to balance the Aska team build team and my own Custom shop, but in doing so I keep learning and honing my skills as a builder.
My custom shop began as a challenge from Mr. Momose. In the beginning, the "challenge" presented by Momose was to create guitars with different dimensions in width and height for every single model
Aska team build series products are slightly simplified in design and are designed from the specifications of Momose's guitar, but for my custom shop, every single guitar is made searching to give Momose a run for his money. I try to do this by trying many different approaches, such as designing the bracing from scratch.
Through this challenge, I realized once again that Momose is at a completely different level. But being able to see up to Momose and his incredible speed and technique from this place allowed me to keep improving and advancing forwards.
While I can't match Momose's speed, at least I can try to match the quality of his work, albeit at my own pace, working every single guitar with great care.
While the acoustic guitars I made on my custom shop are relatively traditional designs, I try to give each of them their own little quirk in order to make them unique. My main thought process when making them is -How can I maintain the essence of Headway while catering to the user's necessities- this way, I can challenge what's normal and push for a better user experience."
Headway standards with Furihata's spin
After joining the company in 2009, he was involved in the production of the Headway Standard series and was in charge of material preparation, processing, etc. After working on electric guitars, he became involved in acoustic guitar production again. With direct guidance from Yasuo Momose, Masato Yasui, and other senior craftsmen. He is in charge of various tasks such as working on back and front strapping, preparing and adjusting necks, wood preparation, and more. In the Aska Team Build series, he is mainly in charge of the back and front strapping, preparing, and adjusting necks, which play a key role in the sound, and is responsible for the overall sound creation and finishing of the series.