PRODUCTS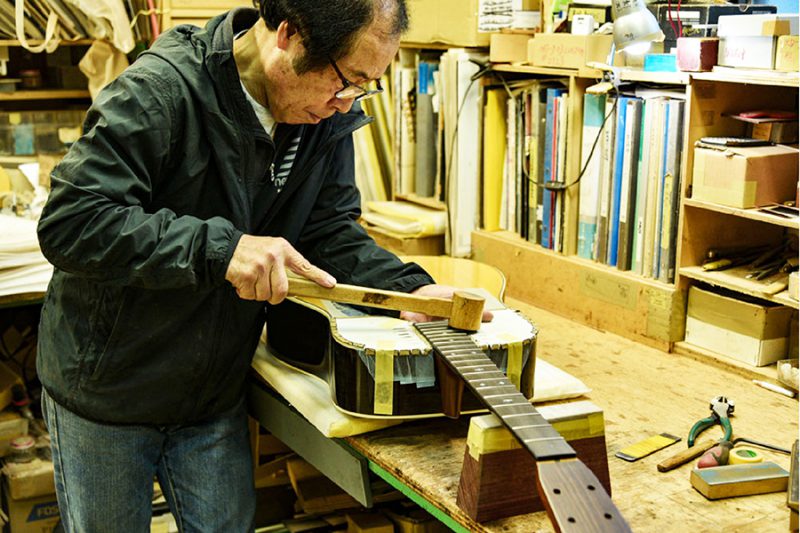 Headway Guitars' three master builders, Yasuo Momose, Masato Yasui, and Arata Furihata, create top-of-the-line one-off models. Each model shines with the individuality and outstanding skills of each craftsman and can be said to be the crystallization of the skills accumulated throughout the years and up to this point.
The models made by Momose are the very history that Headway Guitars has built up and continues to evolve. This is a special lineup of the highest quality products made by three master builders.
Aska Team Builld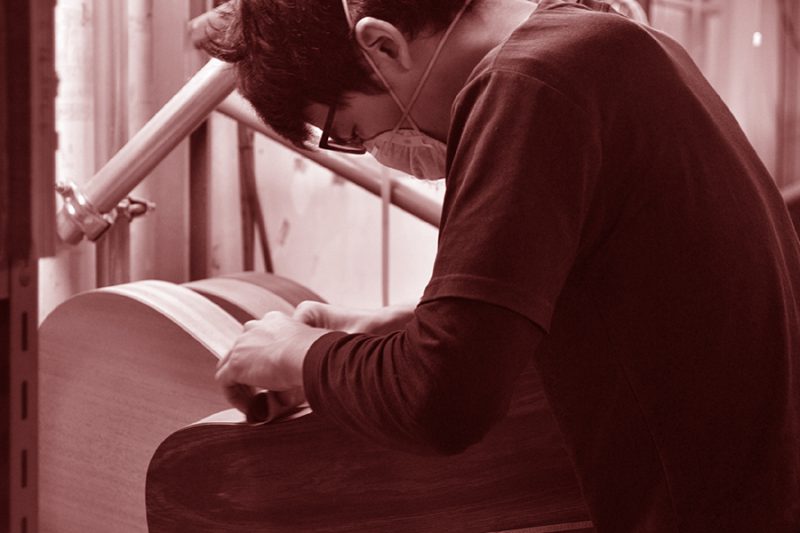 Headway Aska Team Built series are built by a group of the most experienced builders at our Aska workshop, in the same manufacturing processes and techniques as the ones of Customshop series built by Momose Yasuo.
ATB line often produces limited models using rare exotic wood side and back including cherry blossom and magnolia.
Standard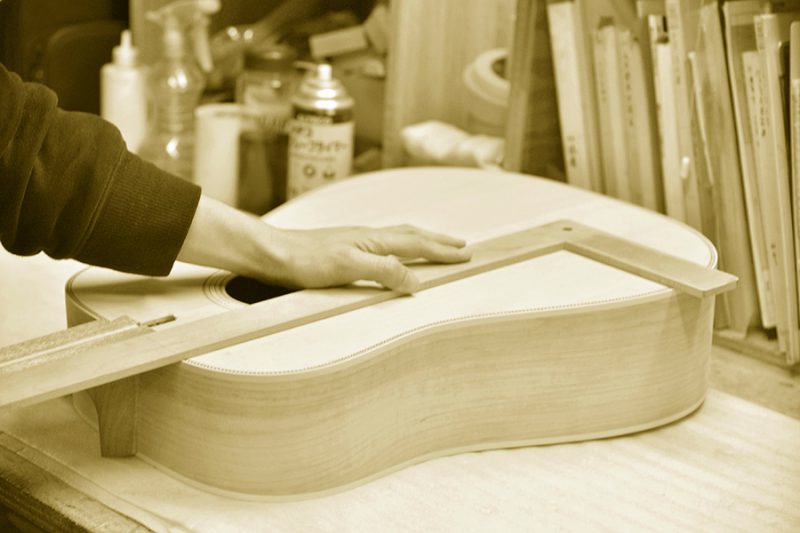 Just like the name implies, the new Headway Standard series is here to be the new baseline series.
While maintaining the high built-in quality that Headway is known for, and the durability that gives you the peace of mind of knowing you will be able to play them for a long time, we reviewed some specifications and manufacturing processes and started a new series "Standard Series" with an even better cost-performance relation.
Universe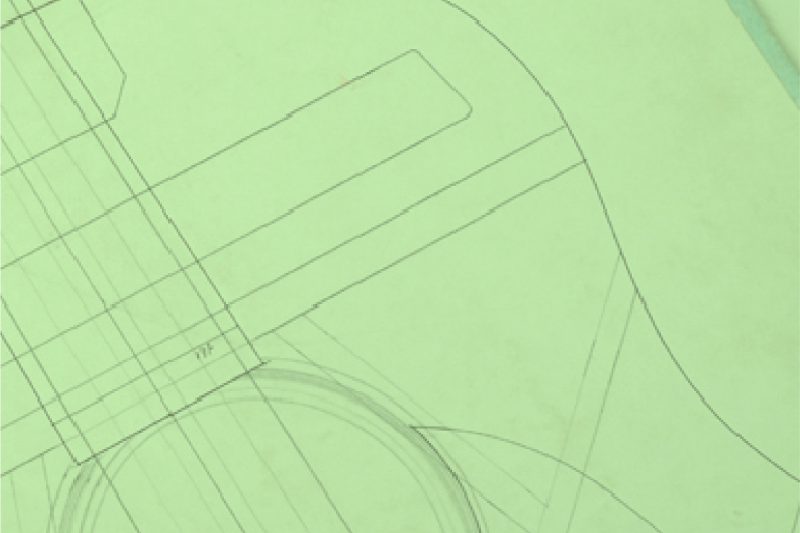 The Universe Series is comprised of a lineup of products designed to give players the best possible product for the most accessible price we can get, maintaining all the core elements that make Headway guitars top-notch instruments and finding the most cost-effective materials and processes that will keep the overall cost of the instrument down, while giving the desired results We make sure to polish and bring up all the best of every single unit we produce, setting them up before they are put up for retail, making use of the precision and skills our Japanese craftsmen are known for. If you are looking for the best bang for your buck, or just a solid guitar to start a new hobby, this is most definitely the place to look for.
Japan Tune-Up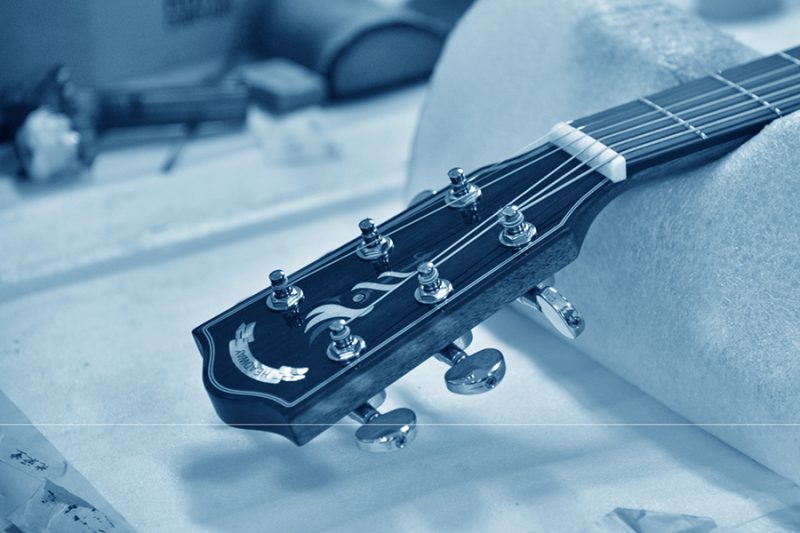 It is often heard that a professional guitarist or an experienced acoustic guitarist won't use a brand new guitar as it is, rather having it set up by a reliable repair shop or a guitar builder before starting to use it. They know that having an acoustic guitar properly set up is very important if they want to reach their best performance and achieve the ideal music they would like to create. The undeniable fact is that having good playability really makes a difference in the performance and sound of an acoustic guitar. Here at Headway Japan Tune-up series, we are aware of this and we aim for superb playability even on our budget-friendly guitars. Every detail concerned with playability including the nut, saddle, frets, and neck action of JT guitars is carefully adjusted at our Deviser Workshop in Japan before they are dispatched to music stores. We use the term -Tune up- because the attunement done to JT guitars is not just simple adjustments to make the guitars playable, but they are to pull out the best of the guitars, enhancing the playability and the sound. JT guitars are a good fit for players at every level from entry class players to experienced ones.
Headway Ukulele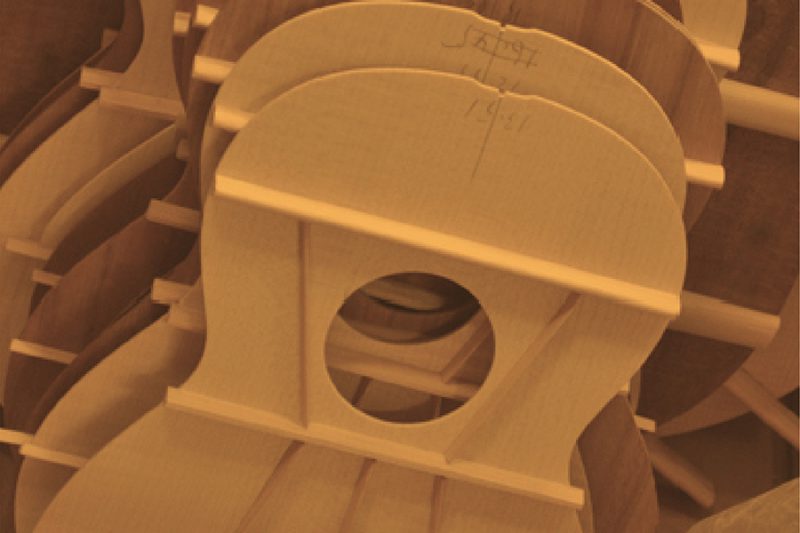 This is a ukulele lineup produced based on the know-how we at Headway acquired through acoustic guitar making. Like we do with our acoustic guitars, we propose new value to the ukulele players by making musical instruments that "increase the quality of their sound as you use them".
Accessories
Check out all the accessories available to compliment your Headway Guitar!