【Deviser Special Showcase Event – 2022】A Sakura JT-Series Model!?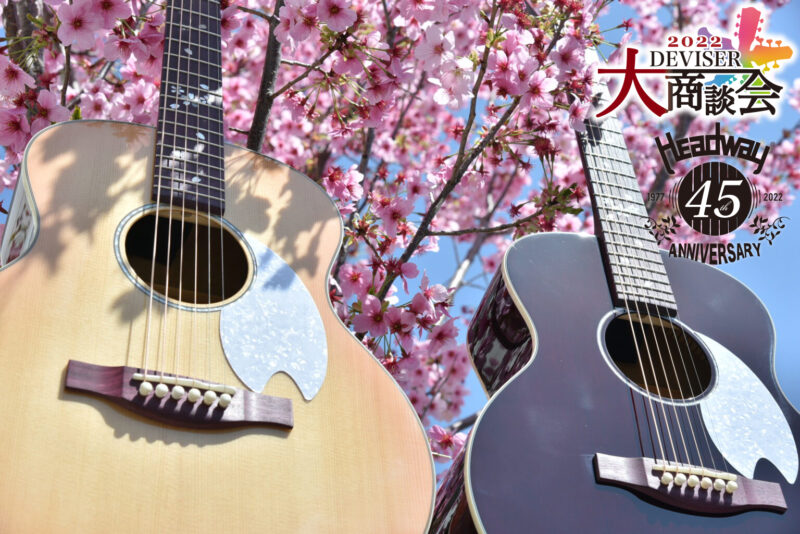 The big Showcase Event is just 4 days away!
We have been showing you glimpses of the various models that we are coming to the event prior to the actual show, and this time we would like to show you another great addition we are bringing to the "Headway Japan Tune-up Series", which takes pride in its high-cost performance!
That's right! Finally, a Sakura model is coming to the JT-Series! Sakura fans on a tight budget rejoice!
But before diving into the new model. What is the JT-Series exactly?
JT series guitars are individually tuned at Workshop Divisor Guitars (WDG) in Matsumoto City, Nagano Prefecture, to a level that allows even professional guitarists to use them on stage without any additional setup needed.
The tuning process focuses on the nut, saddle, frets, and other important parts of the guitar that affect playability.
Japan Tune-up Series's first Sakura model is here!
This year 2022 marks Headway's 45th anniversary as a brand. In talking about the 45-year history of Headway, the Sakura, or "Cherry Blossom" models is something that cannot be overlooked.
Starting from 2014, we have been producing a wide variety of models in various series such as "ATB series", "STD series", and "Custom Shop". This year, a milestone year, it will finally be time for the JT-Series to make an appearance!
We are releasing two standard colors for Headway Sakura guitars: the cherry blossom model "HTJ-SAKURA", which is inspired by the daintiness of cherry blossoms, and the nighttime cherry blossom model "HTJ-YOZAKURA", which is inspired by cherry blossoms that bloom at night!
Let's take a look at these models' features while enjoying the scenery provided by Deviser's own Sakura tree in the background!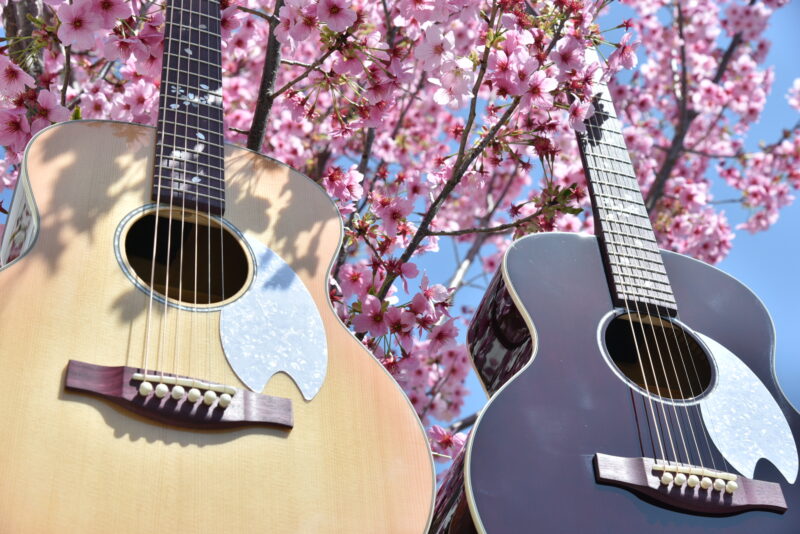 ■Feature① A compact new body shape『HTJ』!
The "HTJ" (Tiny Jumbo) body shape is a newly developed compact body shape.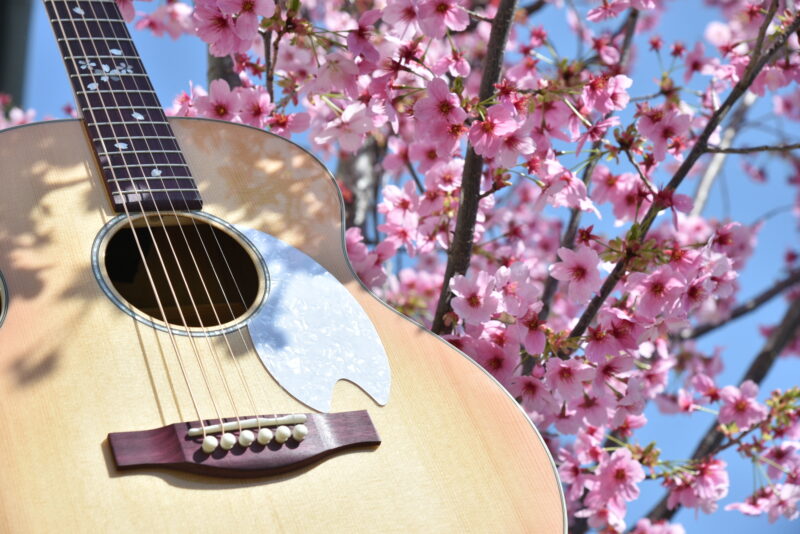 As the name "Tiny Jumbo" suggests, the body is small, but the end side is expanded to secure the volume inside the body, resulting in a sound with a solid core sound, instead of the weaker sound core that is often heard in mini-guitars. The scale is 597mm, about 31mm shorter than the HF type, making it easy to handle and enjoy in any situation.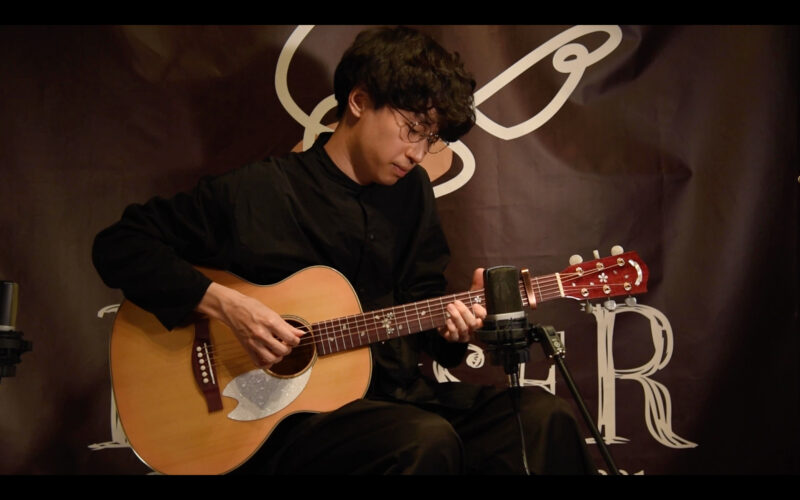 ■Feature ②!The Purple Heart fretboard is that is characteristic in Sakura models and is also here alongside beautiful white butterfly shell inlays and decorations!
Purple Heartwood is one of the standard woods we use for Sakura models.
It is a unique wood with a natural purple color without coloring and has been used for many cherry blossom guitars because it fits the image of cherry blossom guitars. It is also suitable for hard and solid fretboards and contributes to a tight sound, response, and sparkling tone.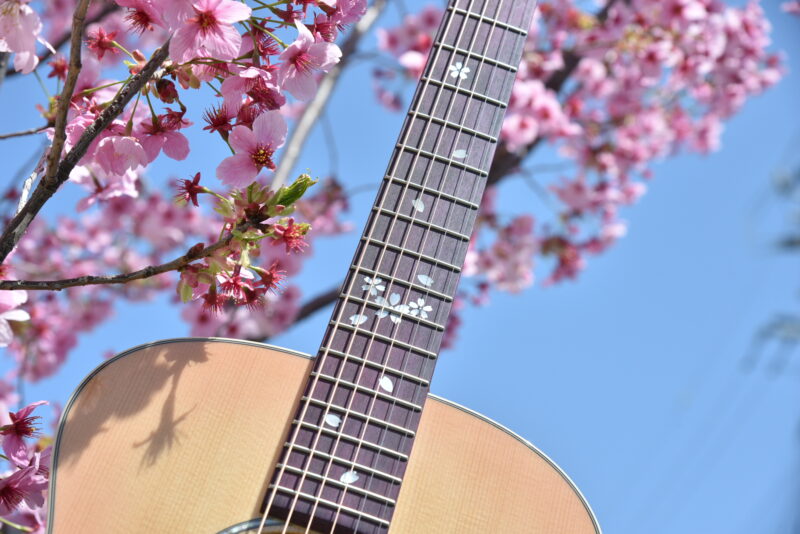 Inlays of cherry blossoms, which symbolize the "Sakura Guitar", are scattered on the head top and fretboard.
This inlay is made of "white butterfly shell", which is also used for inlays on high-end guitars, and is finished with a brilliant beauty.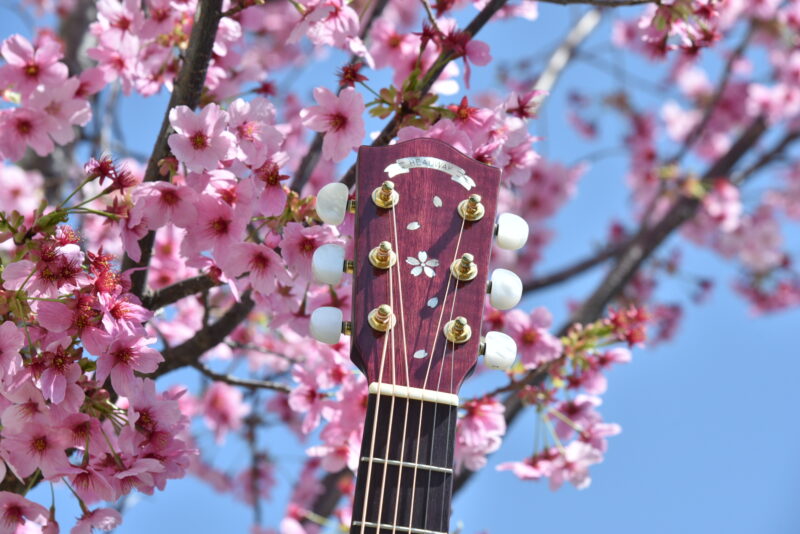 ■Feature③!Cherry blossom model coloring & cherry blossom petal-shaped pickguard!
Two colors are available for the cherry blossom model.
For the "HTJ-SAKURA", "SKPN (Sakura Pink)", which represents a moment of lovely cherry blossoms, has been selected, and the light coloring is a stylish finish.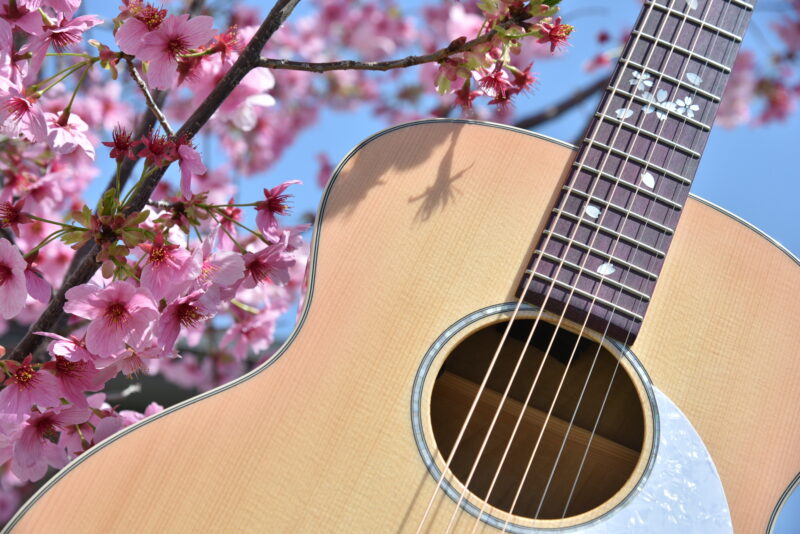 The HTJ-YOZAKURA" is finished in the traditional "Yozakura Black (Night Sakura Black)", which is a deep wine red color in bright places and a darker color in dark places.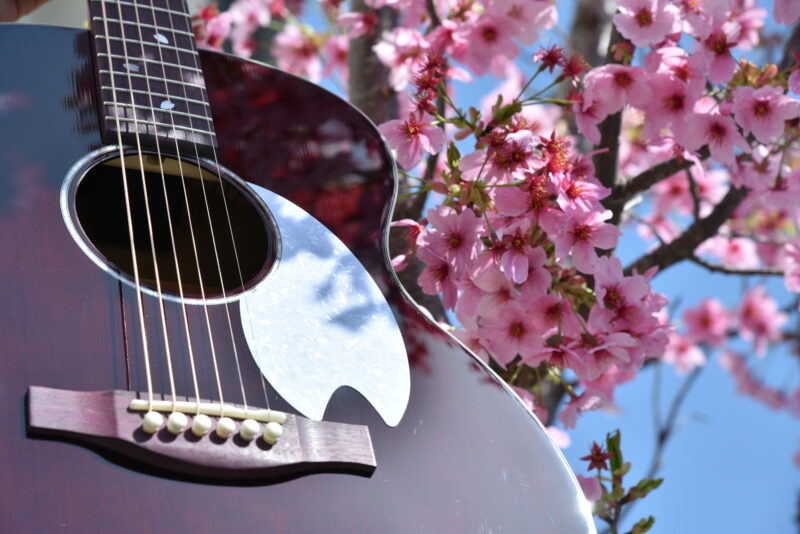 The pickguard has an impressive shape in the form of a petal, a standard Sakura guitar shape, and a white pearl is selected as the color to give a bright look.
■Feature④!Wooden label made out of Sakura wood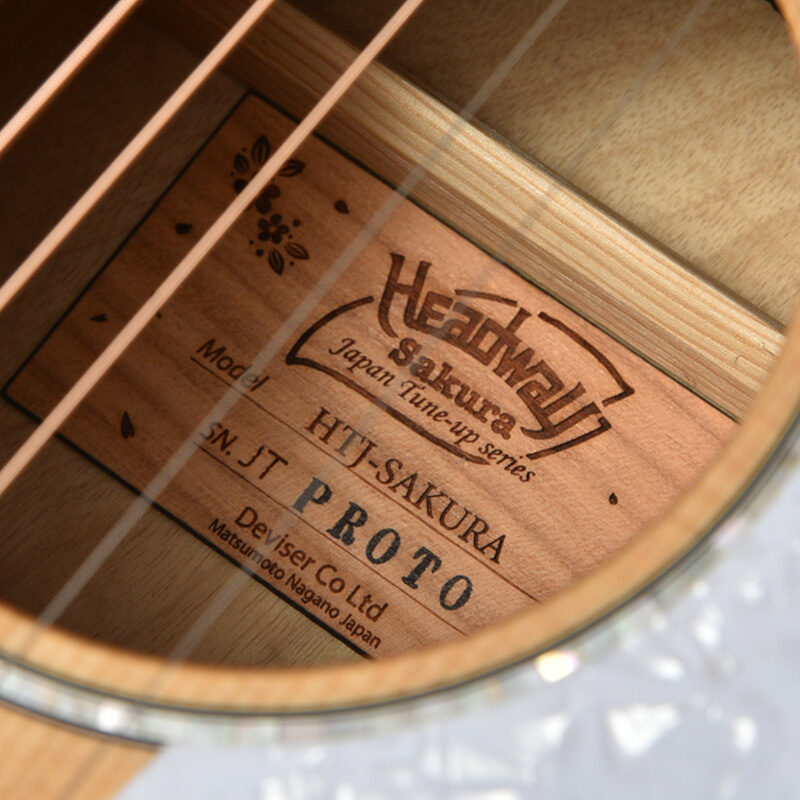 We call it our "Cherry Blossom Policy", which is a key point in the production of cherry blossom guitars, and our theme is to actually use cherry blossom wood in the production process.
In these models, the soundhole labels are actually made by craftsmen one by one from Sakura wood, and the Sakura design is carved into the label to give the player a special feeling of satisfaction that can only be felt when looking in through the soundhole.