Headway Sakura Frontline – A 2023 Standard Series Sakura Guitar is here!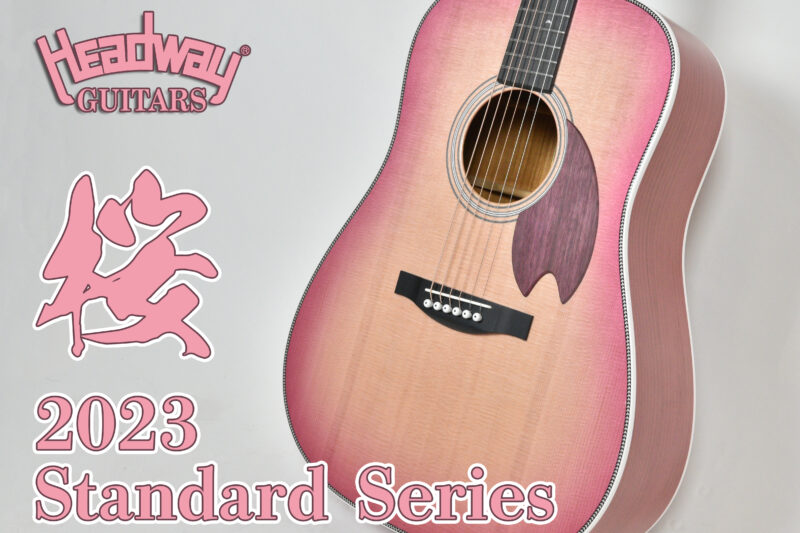 In Nagano Prefecture, where the Deviser headquarters are located, daytime temperatures are now above 10 degrees Celsius, and the number of days that feel cold is decreasing.
It is often said that January goes, February runs away, and March is gone.
Now, speaking of spring at Deviser, there is one model we must not forget.
That means
A 2023 Headway Sakura guitar is here!
Part 1:ATB Series 2023 Sakura Guitar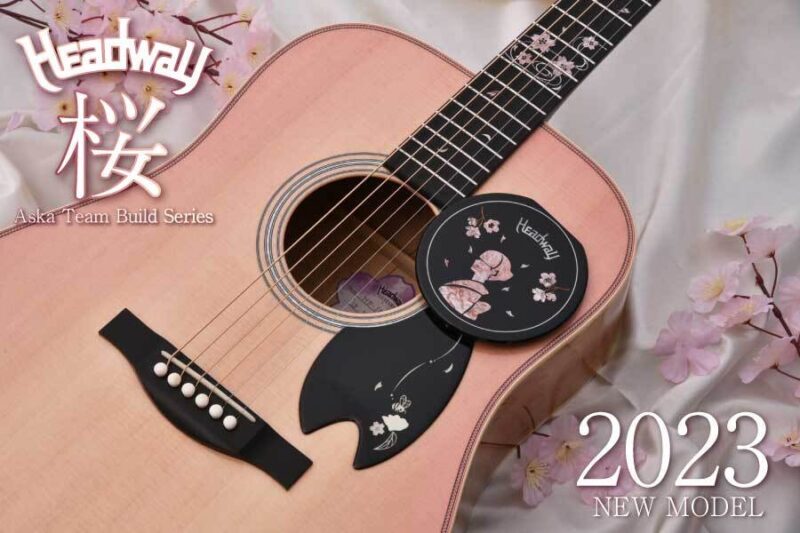 Part 2:Yome-chan Signature Model Tsukimizakura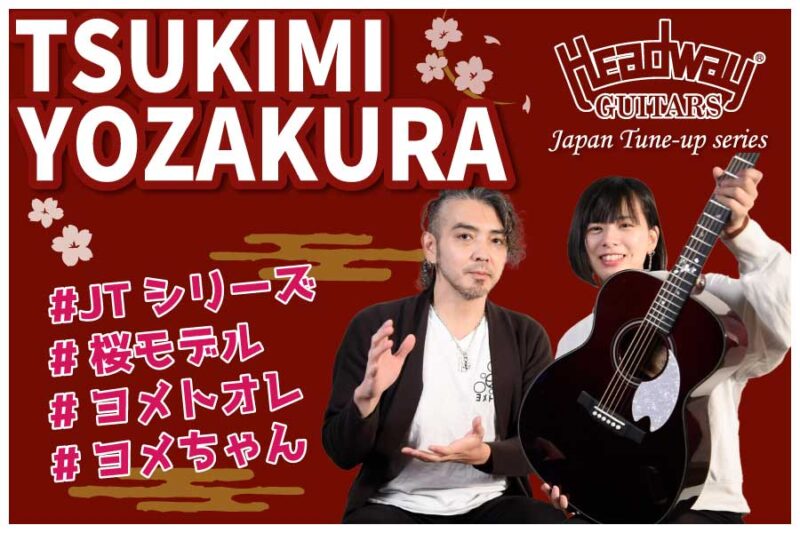 This year is the 9th year since we started making Sakura guitars!
We have decided to produce Sakura (Japanese cherry wood) guitars not only for the ATB series but also for the JT series.
With that…
The model to be unveiled today to conclude the Spring 2023 Sakura Guitar announcement is…!
Part 3:Standard Series 2023 Sakura Guitar

HD-SAKURA'23 SF,S/STD

HF-SAKURA'23 SF,S/STD
First unveiling of the Standard Series 2023 Sakura guitar!
Sakura Purple Pink Burst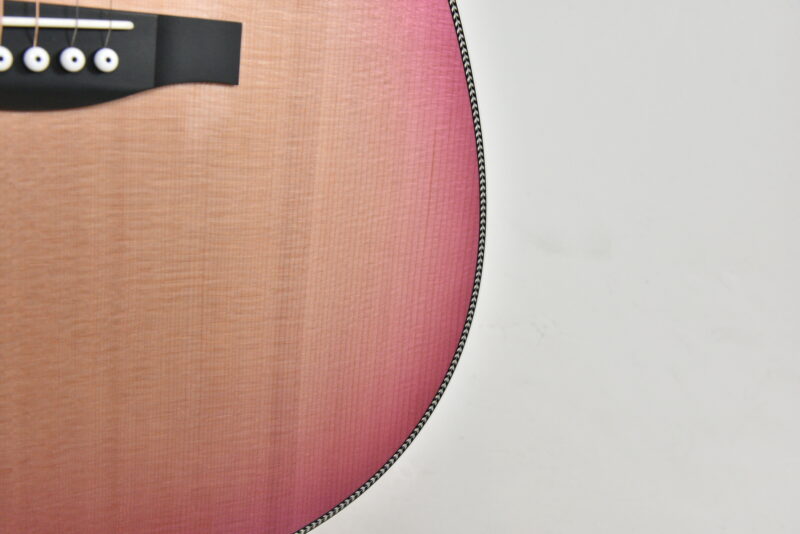 Of course, this model uses Sakura for the sides and back, and Sakura is a wood with a distinctive, slightly pinkish color.

Many people think of "Sakura Guitars" as a pretty bright pink guitar, but this year, in addition to pink, Sakura Purple Pink Burst, a slightly purplish burst of cherry blossom color, is used.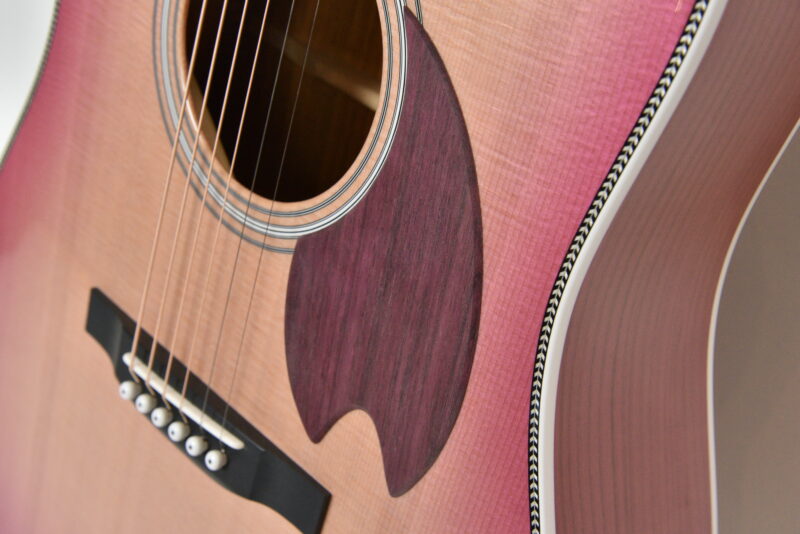 Purple heart wood is used for the pickguard, which is based on the shape of cherry blossom petals, and the overall color is a calm purple for an elegant finish.
Inlay work following the ATB Series design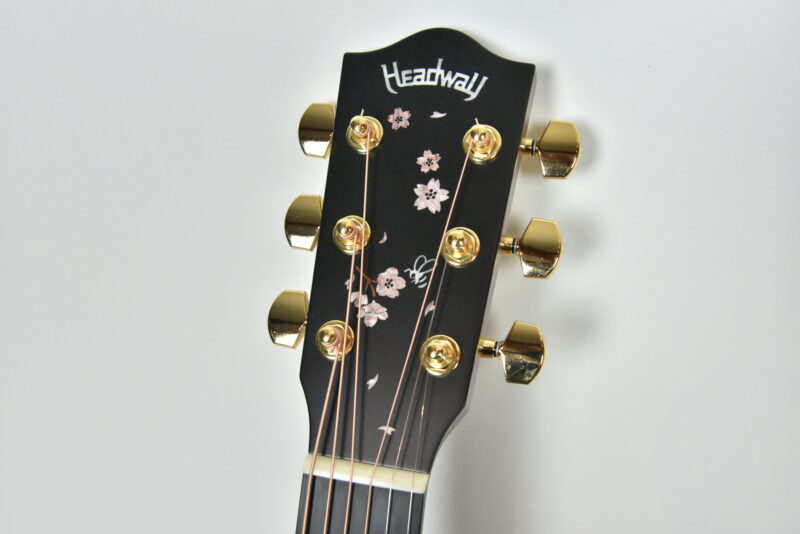 A lovely and beautiful design of fluttering cherry blossom petals adorns the jet-black headstock. Like the 2023 ATB Series cherry blossom guitar, this model features honeybee inlays, a symbol of connection between both models.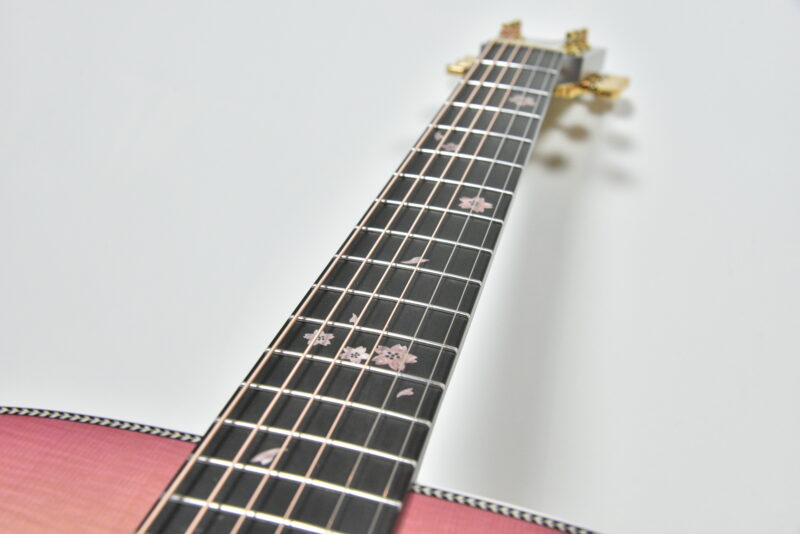 The fingerboard is made out of Richlite. Being an artificial material, its main appeal is that it resists environmental changes and does not warp easily.

The design of cherry blossoms and fluttering petals enhances the beauty of this model, while the 3rd, 5th, 7th, 9th, and 12th – frets are clearly marked with position marks as on most models, making them highly visible and playable.
A Standard Series Sakura model first, 34 bracing!
This year's Sakura STD uses the same '34 Semi-forward-shifted, Scalloped X Bracing as the ATB Series!
Surprisingly, this is the first Sakura STD model with 34 bracing!

Sakura wood is moderately hard and it has a characteristic sound to its mid-range, but the 34 bracing gives the sound a well-balanced bass that cuts very well through the mix.
New HHF-AG2S frets!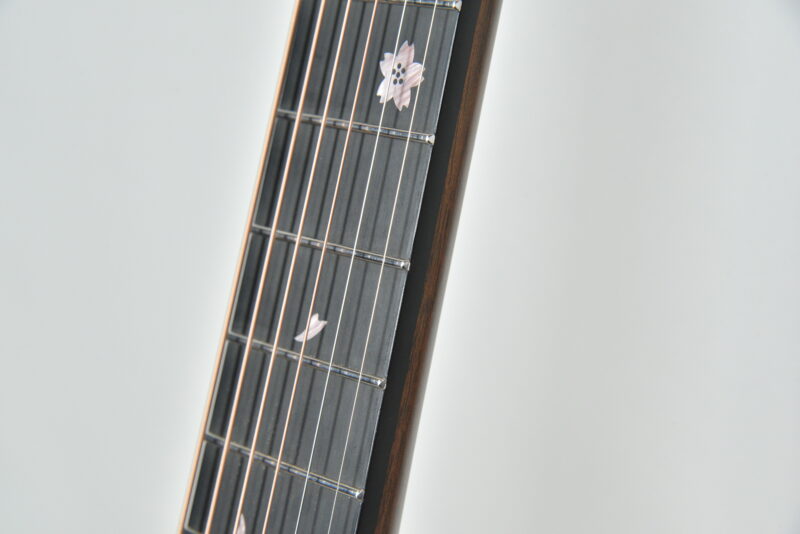 The frets also incorporate the specifications of the ATB series, with "HHF-AG2S" frets!
The soft stainless steel construction is durable enough, but not too hard, to bring out Headway's unique sound.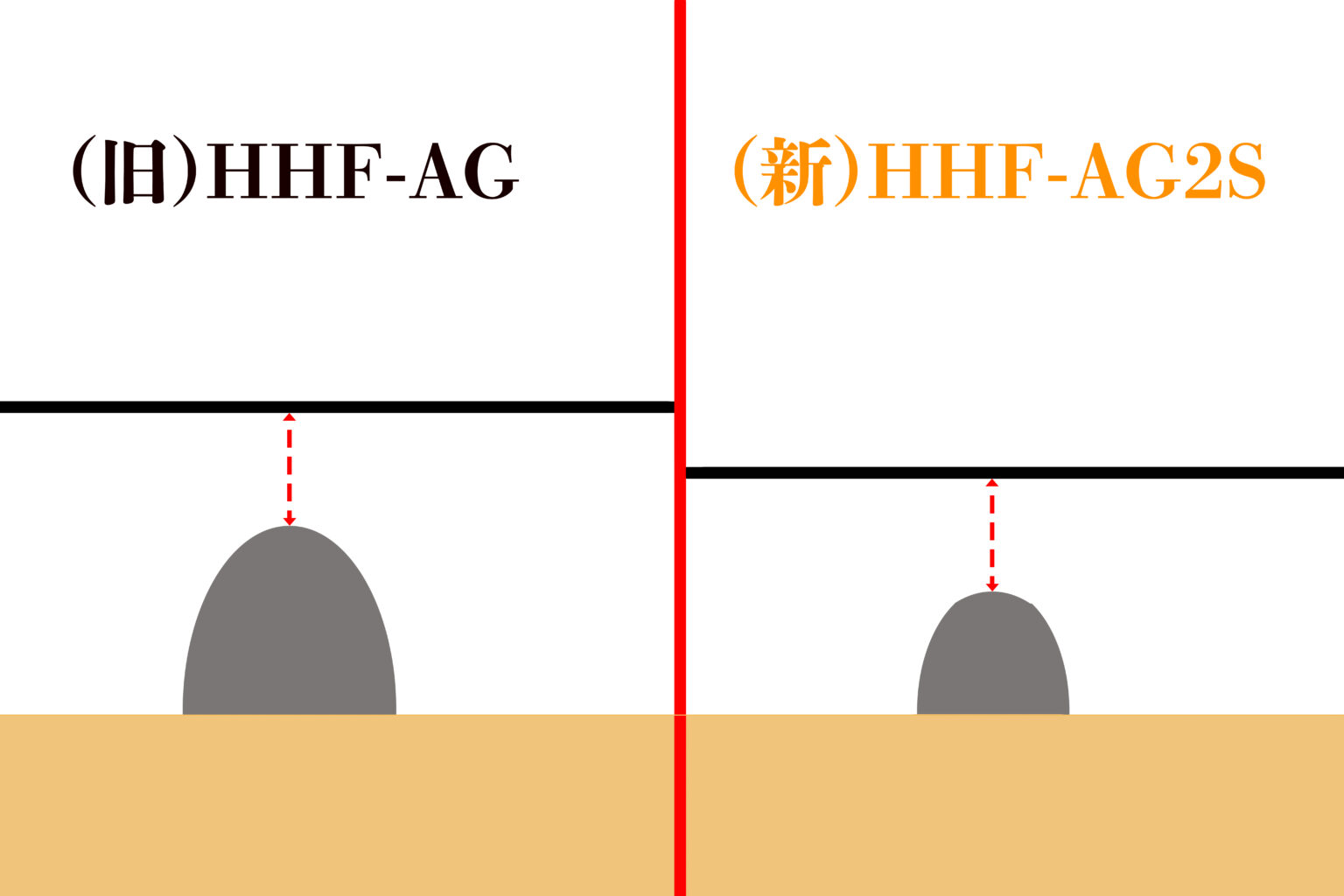 In addition, this fret is designed with a narrower crest width and lower height, so that the tension feels looser, enabling smooth and stress-free fingering!
STD Series Sakura guitar that is as good as the ATB Series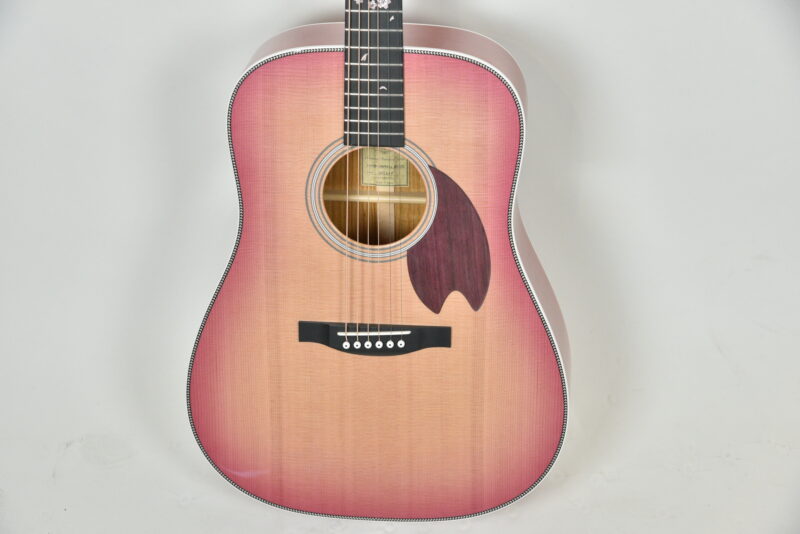 HD-SAKURA'23 SF,S/STD" and "HF-SAKURA'23 SF,S/STD" have finally appeared, incorporating various aspects of the ATB Series specifications, including design and more.
Its sound and gorgeous looks are no longer below those of the ATB Series.
We invite you to play and compare the three series of sakura guitars that will be newly introduced this spring, and pick up the sakura guitar that is perfect for you.
Demo Video
Today's models
HD-SAKURA'23 SF,S/STD

HF-SAKURA'23 SF,S/STD

---