New Headway release! HD-630&HF-630!
In response to requests for a full-size model with the same specifications as the Headway Universe Series travel guitar HC-630TRV, which was so popular this spring, two full-size models, the HD type HD-630 and the HF type HF-630, will be released in spot production in late November!
This model is reasonably priced, but still offers a luxurious look and authentic sound, so let's take a look at the specs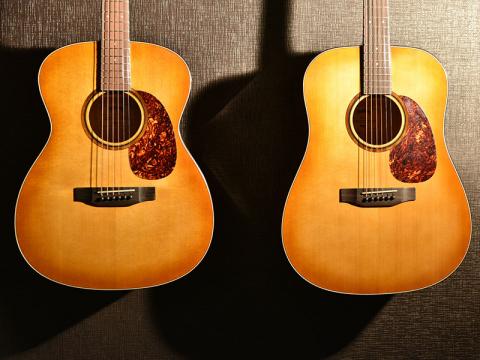 Notable specs – 1) Flame mahogany side and back with beautiful grain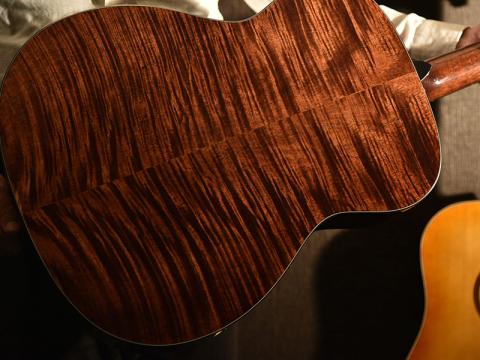 The sides and back of the body are made of flamed mahogany with beautiful grain. This gives the model a high-class look and a well-balanced sound from the soft, mid-bass notes characteristic of mahogany.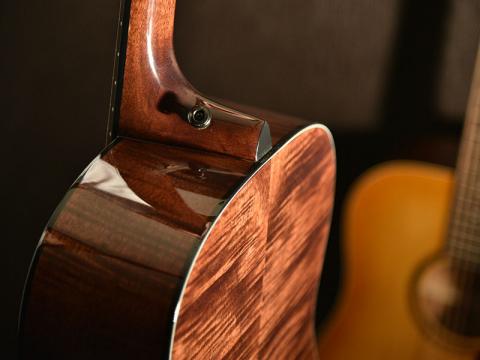 ・The HD-113SE A,S-ESV/ATB, and HF-413SE A,S-ESV/ATB use select Singapore mahogany for the side & back.
A strap pin is also included in the neck heel as a standard feature, making it easy to handle even when playing standing up.
Notable specs – 2) Bone nut and saddle to support the sound
The nut saddle is made of cow bone, which is also used in higher-grade models.
Compared to the plastic nut saddles that are often used on low-end guitars, the use of a cow bone nut saddle ensures that the vibrations of the strings are transmitted to the neck and body.
In addition, the cow bone nut saddle allows the strings to slide easily and contributes to the stability of the tuning.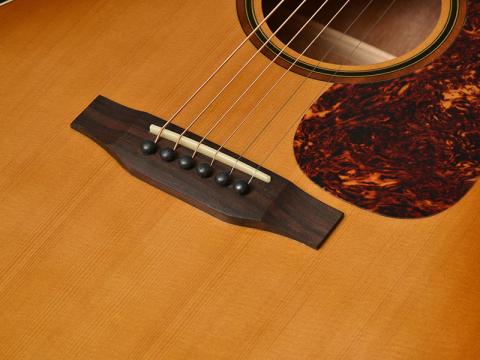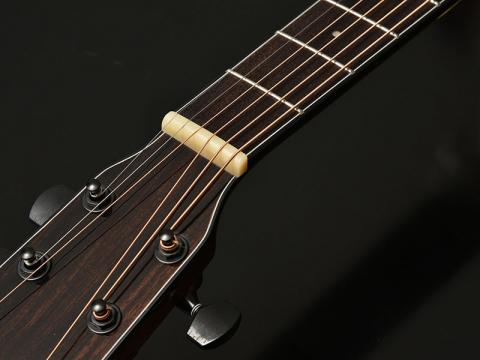 Notable specs – 3) Black machine heads with a cool wood tone.
The machine heads are black giving a really cool appearance.
In addition, the buttons are made of wood to give that high-quality look high-end models have.
Of course, the machine heads are of the rotomatic type for improved tuning stability and a good feeling of operation.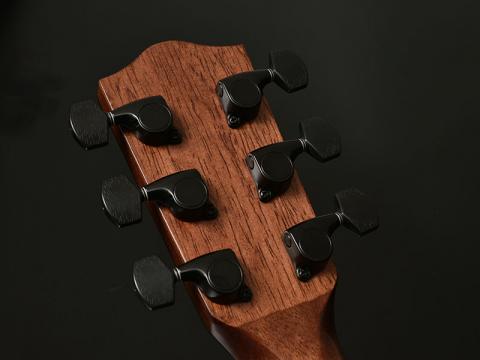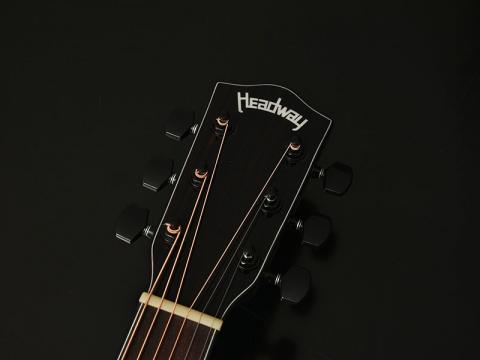 Notable specs – 4) Antique-feeling burst color and all-solid Sitka spruce top
The top of the body is made of veneered Sitka spruce, which produces an authentic and rich sound.
In addition, the body top is finished in a moderate burst color to create an antique taste and a luxurious atmosphere that will fit in well as an interior.
Notable specs – 5) Modest fingerboard decoration and tortoiseshell pickguard
The fingerboard is also bound with white lines to match the overall image of the fingerboard.
The pickguard has a tortoiseshell pattern that goes well with the burst color of the body.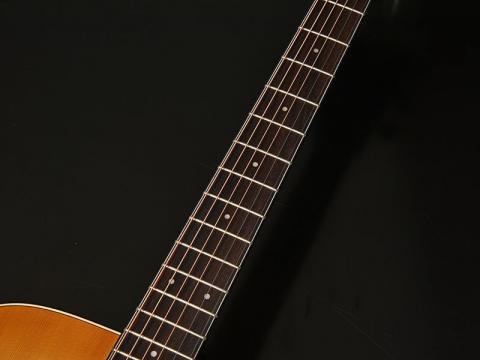 ■Headway HD-630
Product page here

■Headway HF-630
Product page here
We will also be restocking the Headway Travel Guitar HC-630TRV, which was out of stock at the same time due to its great popularity.

■Headway HC-630TRV
Product page here
---