A New Headway guitar is under development alongside artist Tatsuya Maruyama !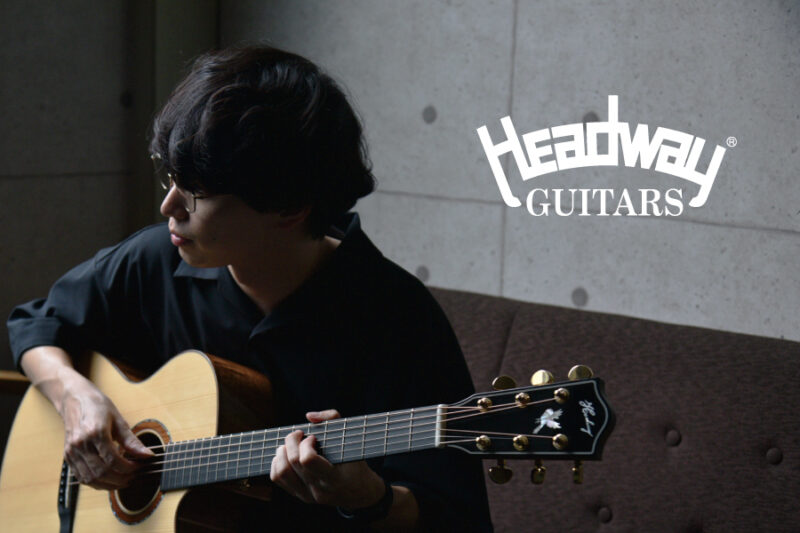 While his main focus is on fingerstyle solo guitar, the new generation solo guitarist Tatsuya Maruyama is gaining a worldwide following for his music influenced by EDM, electronic, and other genres, as well as his tight, groove-oriented playing style. Many of you may have seen his fluid playing on YouTube or Instagram, where he's frequently featured in Deviser's product demonstration videos.
The project that Maruyama Tatsuya and Headway have been preparing behind the scenes will finally be realized this fall.
Maruyama Tatsuya's signature model, the 『HOC-NORTHBIRD』


In order to achieve the sound and playability sought by Tatsuya Maruyama, the body shape, materials, and parts were selected and setup standards were adjusted, resulting in a finish that coexists with enveloping warmth and refined sharpness.

The design will also be elaborate, with a headstock featuring an adorable inlay of a striped enaga bird, or long-tailed tit, a bird native to Hokkaido, Japan, a custom-made soundhole label, and a rosette around the soundhole consisting of a perfellow and an avalon.
At this time, we are still giving this model the finishing touches, so we can't show you the detailed specs just yet, but this article will help you get an idea of what's to come ahead of completion!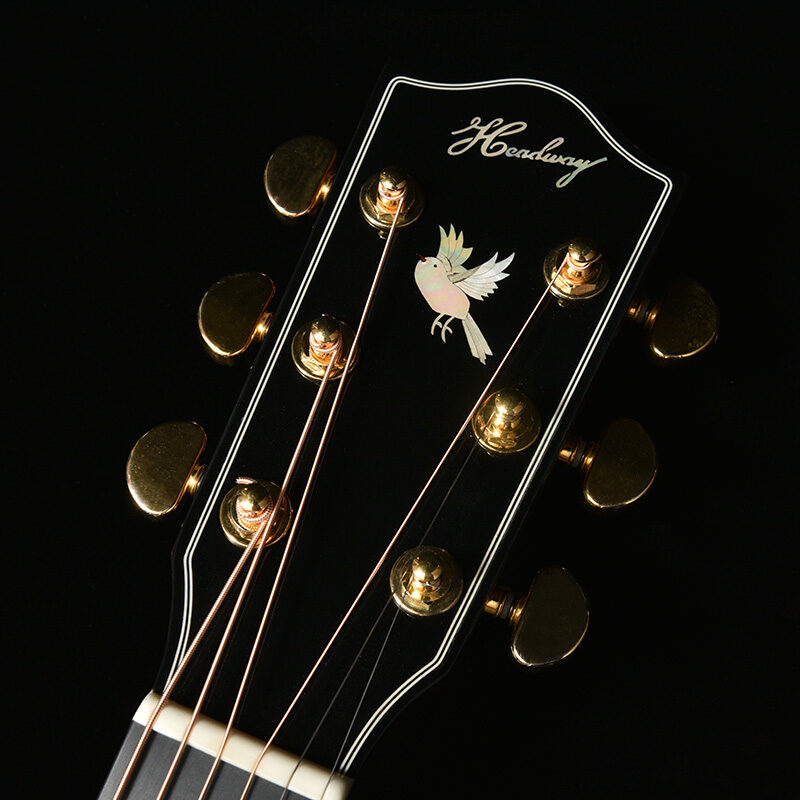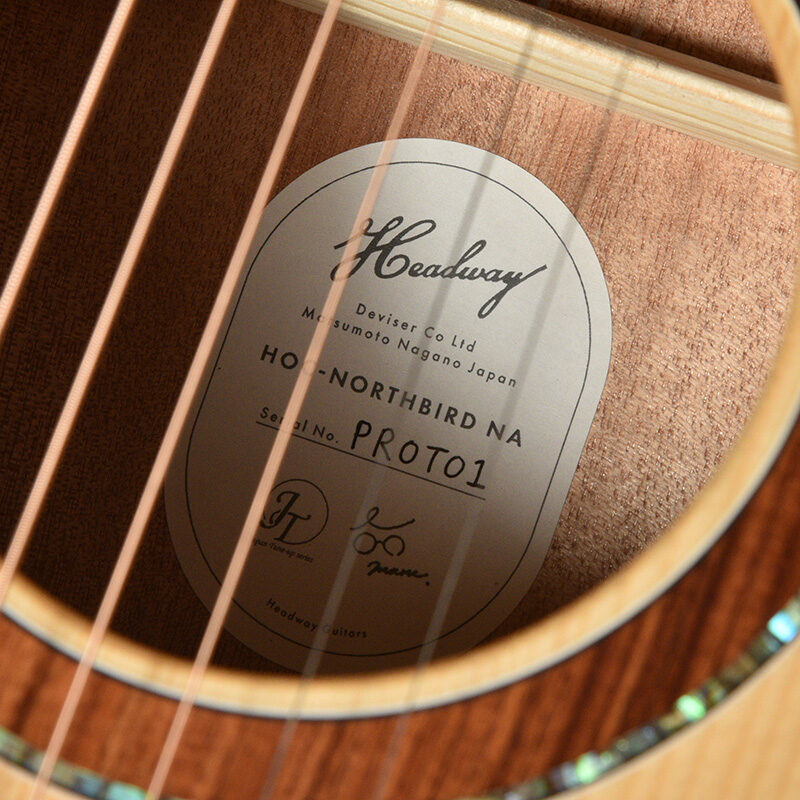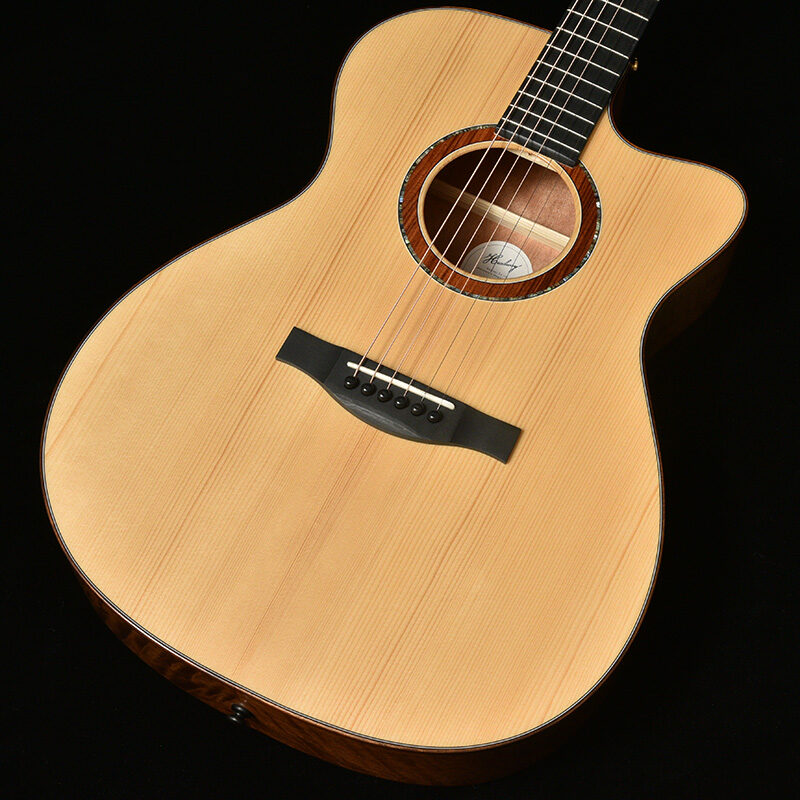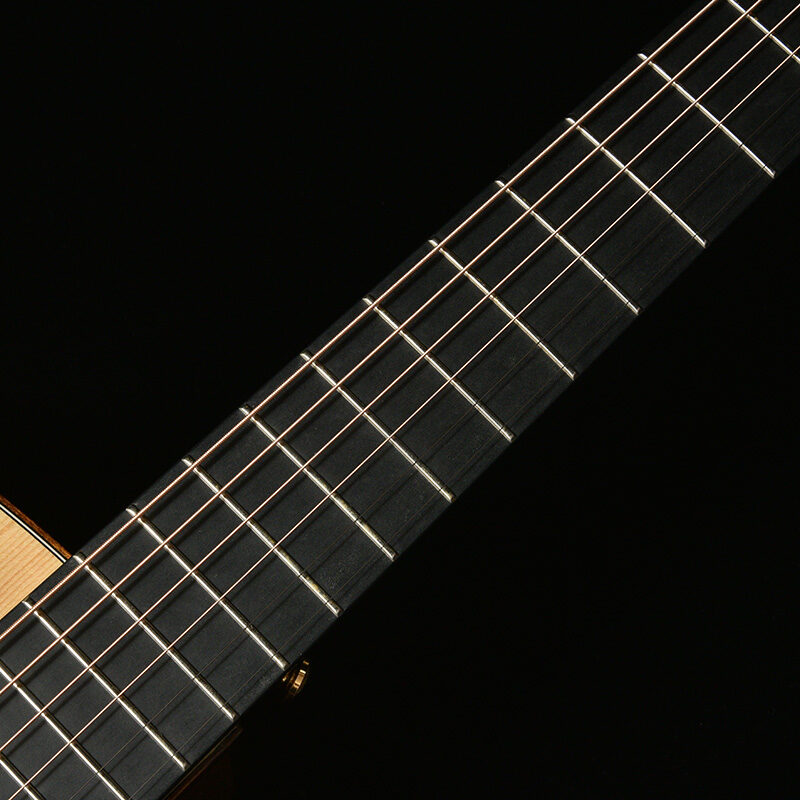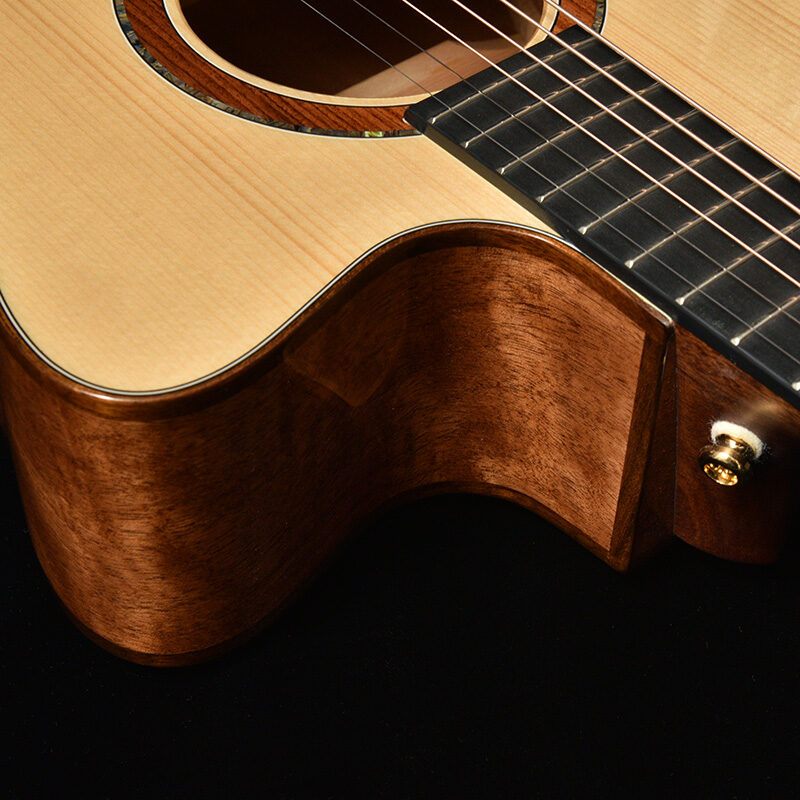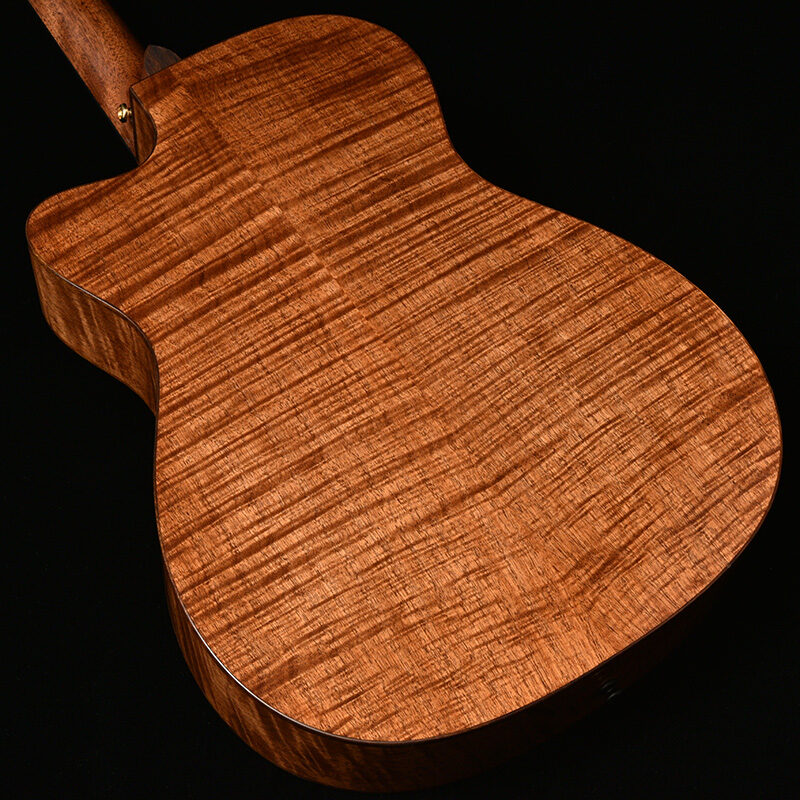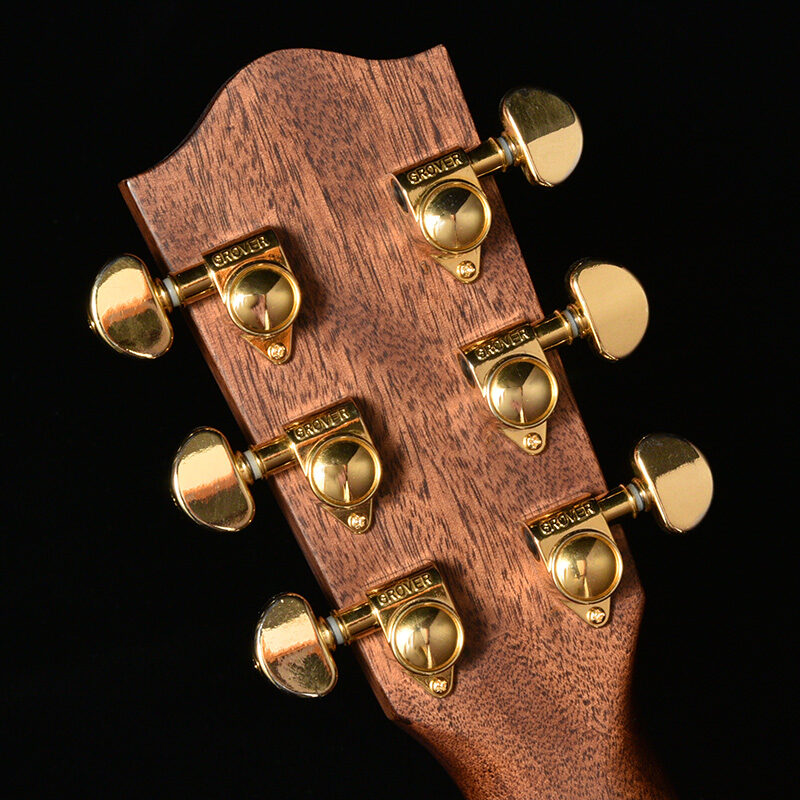 ※The above pictures are from a prototype, so the final product might have slight differences.
A product from the Headway Japan Tune-up Series
The HOC-NORTHBIRD is a part of the Headway Japan Tune-up Series, these models are made and adjustments at the Deviser Guitars Workshop in Matsumoto City, Nagano Prefecture, to bring it up to an elevated playability level.
All units are shipped straight from the workshop after being set up by our skilled craftsmen to the specs that were approved by Maruyama Tatsuya.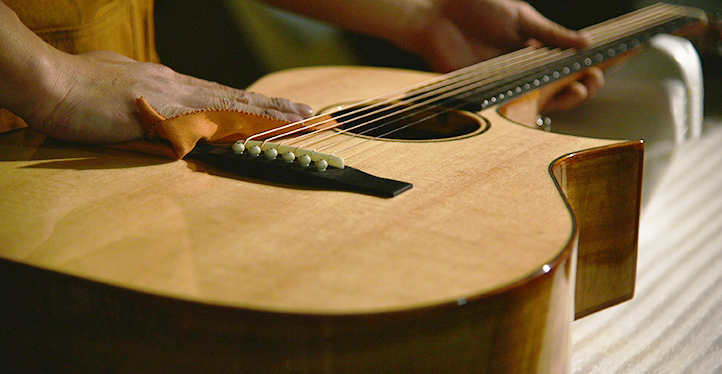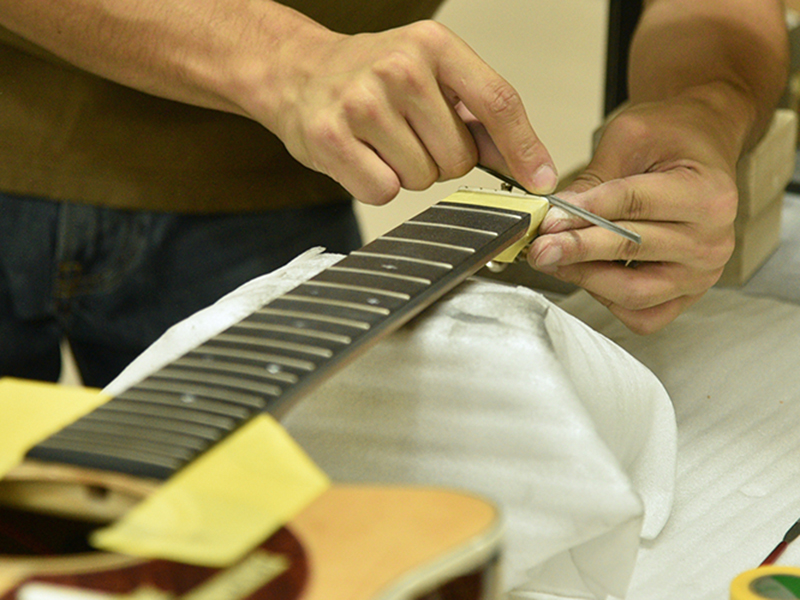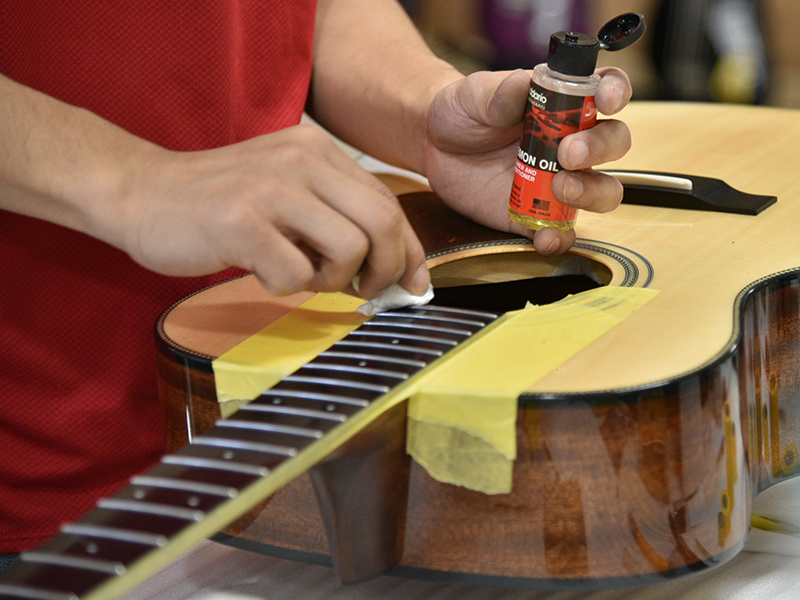 More details to be announced this fall
Headway is currently finalizing the HOC-NORTHBIRD for a November release. Further details on pricing and specifications will be announced on the website and on social media as they become available. Please stay tuned!