New release! The aged wood & all solid "HJ-V115ASE/AGED" is here!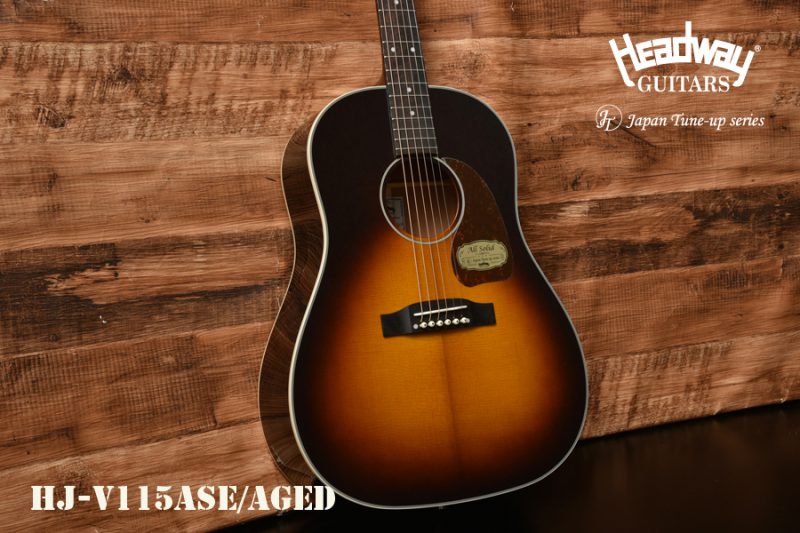 Following on from the HD and HF shapes, the HJ shape model "HJ-V115ASE/AGED" is now available with an aged spruce body top and all solid.
Japan Tune-up series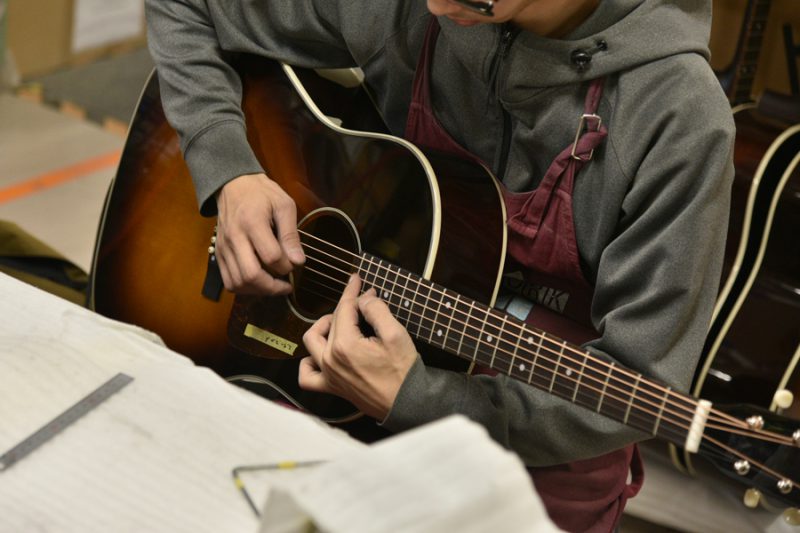 The guitars in the Headway Guitars Japan Tune-up series, including the model introduced here, are tuned at Workshop Deviser Guitars (WDG), a unit independent of the Aska factory. Their attention to detail is evident in the grooving of the nut, the shaping of the saddle, and the treatment of the fret edges. The neck condition and string height are checked, and the guitar is tuned to its optimal condition.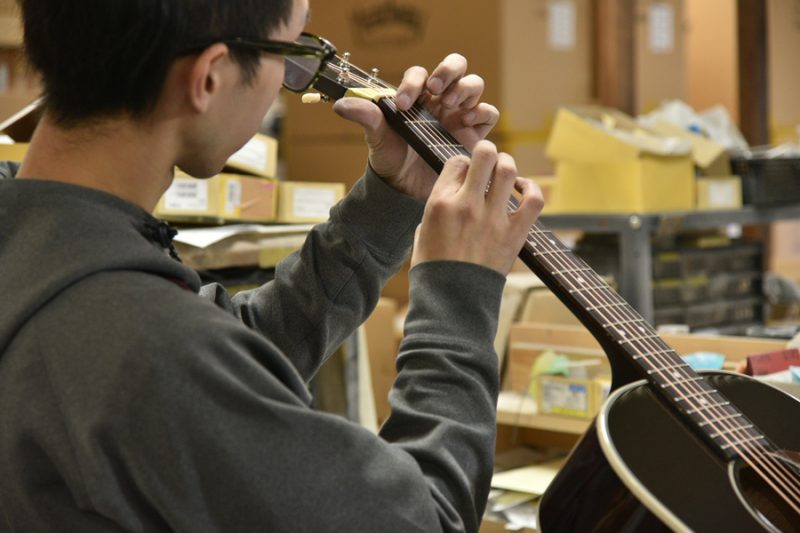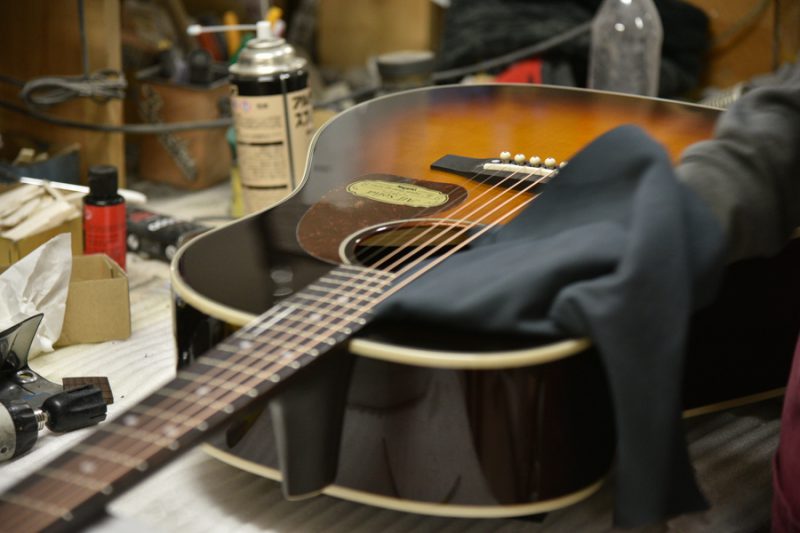 Aging process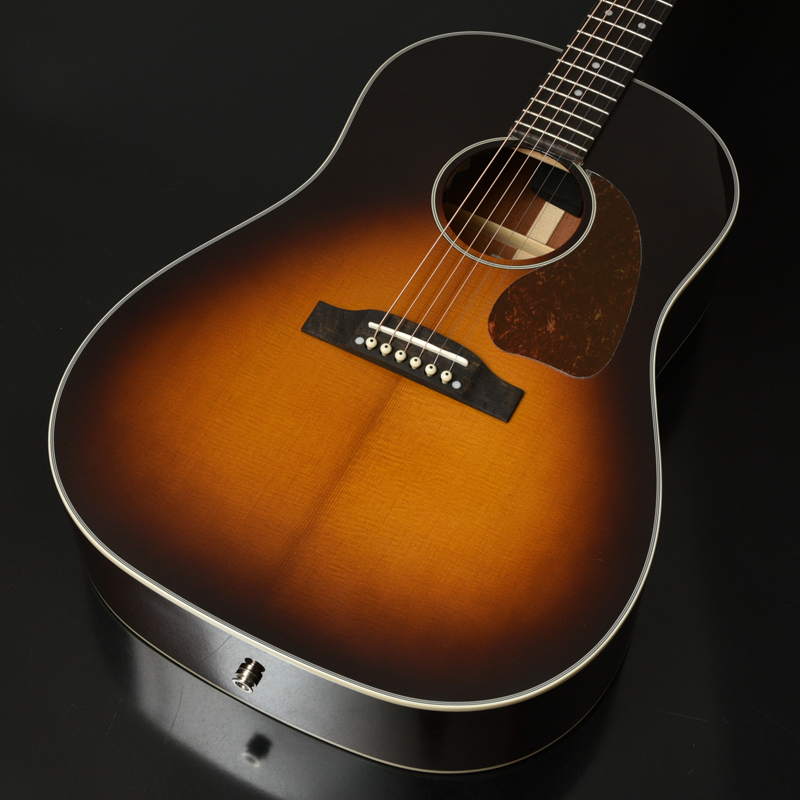 The HJ-V115ASE/AGED comes in SB (Sunburst), a popular color for round shoulder models. The aged spruce has a slight brownish color that naturally matches the sunburst color. The aged finish removes excess moisture and oil, giving the guitar a rich, vintage-like sound as if it has been played through. The large body and 628mm scale of the round-shoulder model make it suitable for playing chords and solo guitar that requires fine fingerwork.
All solid construction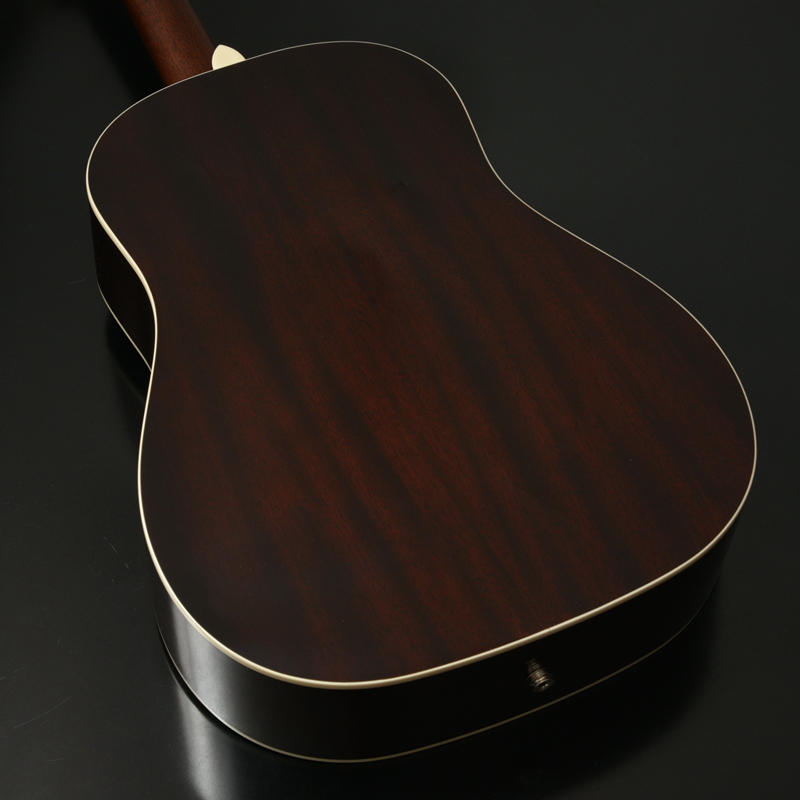 This model uses spruce veneer for the body top and African mahogany veneer for the body sides and back. Compared to plywood guitars, all-solid guitars have richer wood vibrations, allowing you to enjoy a more authentic acoustic sound.
Machine heads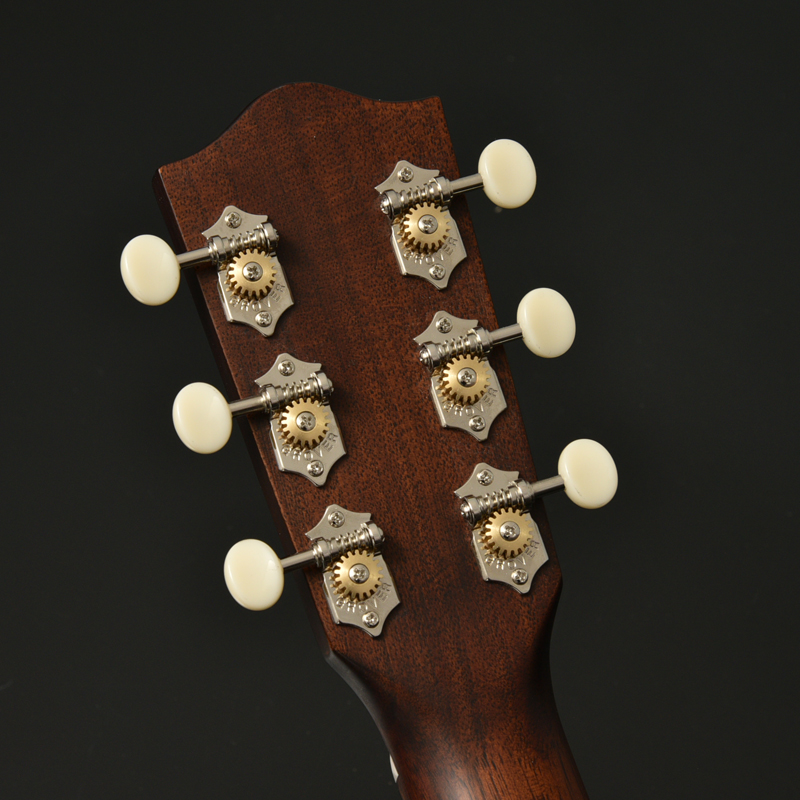 The machine heads are Grover open-gears. The buttons are the white round type, which gives them a more vintage look.
Fishman pickup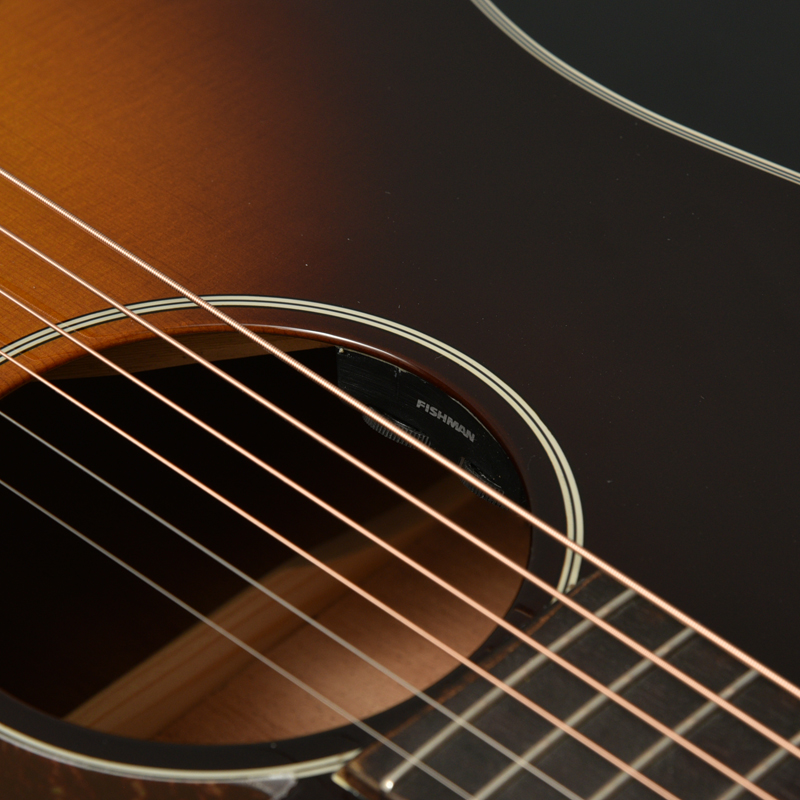 It is equipped with Fishman's Sonitone, which can be connected to an amp. With the volume and tone control dials, you can adjust the sound to suit the sound balance in your band or the size of the live venue.
Today's model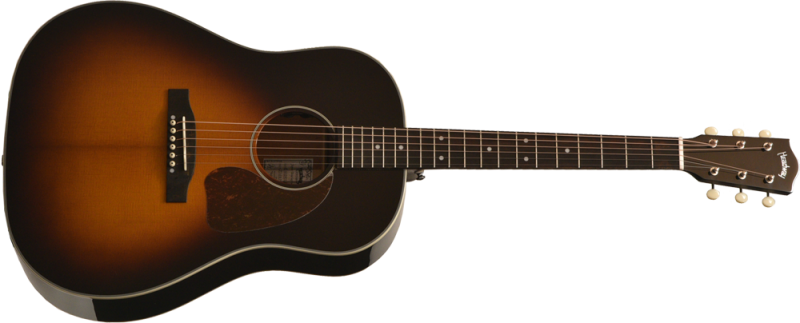 ▲Headway Guitars Japan Tune-up series【HJ-V115ASE/AGED】― Product page