【Deviser Special Showcase Event – 2022】The Wood That Traversed Millenia – Three Types of Jindai Wood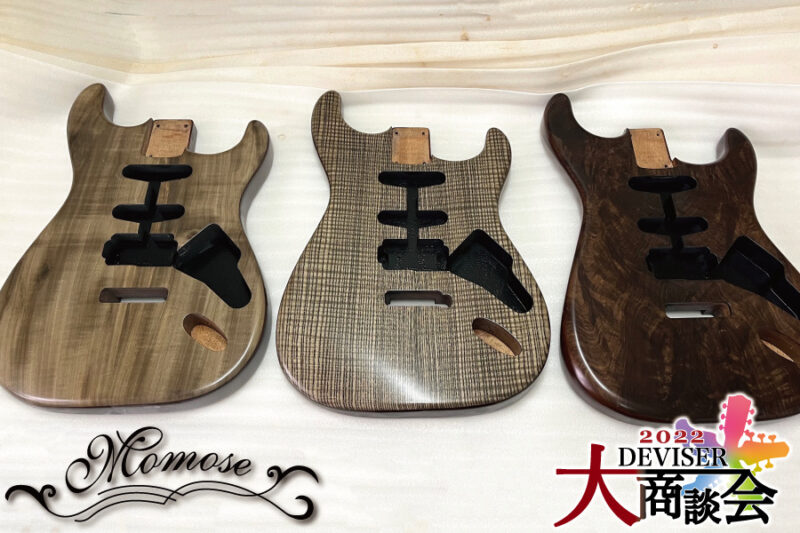 The Deviser 2022 Special Showcase Event is coming up, and preparations are in full swing!
While special models are being completed one after another from various brands, today we would like to introduce a very special group of Momose's limited edition models.
Three types of Jindai Wood
As many of you may already know from previous events and put in simple words, Jindai wood is simply wood that was buried in the ground.
But it is not simply a matter of being buried.
The number of years it has been buried is very important.
This time, we will be using three kinds of wood ("Tochi" Japanese horse chestnut, "Tamo" Japanese ash, and "Sakura" Japanese cherry tree wood), and while we explain some of the characteristics of each wood, we will show you scenes of the production of Jindai wood before it became an instrument, which has existed, buried and hidden from any human sight for millennia!
But what exactly is Jindai wood!?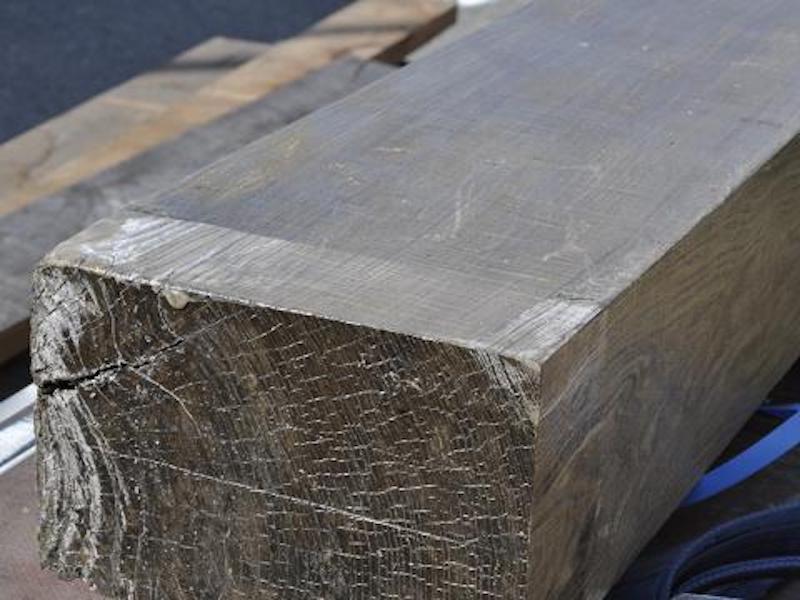 Jindai is a wood that has been buried in the ground for more than 1,000 years without decaying and its name in Japanese "神代" means "wood from the time of the gods" or "wood that became godlike".
The appearance of Jindai wood is characterized by its color. While there are many types of colors wood comes in such as whitish or reddish colorations, Jindai wood generally loses its color (saturation) over time, turning a grayish brown and giving it a unique glossy appearance.
The fact that the wood is more than 1,000 years old gives it a certain solemn, imposing feel.
Naturally, it will never be seen by the public in its buried state, but it will be unearthed due to earthquakes, landslides, land development, and other reasons. Jindai wood can only be found by chance, making it an exceedingly rare material.
Let me introduce you to our lineup of such rare and highly sought-after Jindai wood!
Jindai Tochi
Jindai Tochi is very rare among Jindai woods, and this is the first of its kind used in the Momose brand!
The appearance of this wood is such that you can feel the remnants of the whitish part unique to Tochi (Japanese horse chestnut).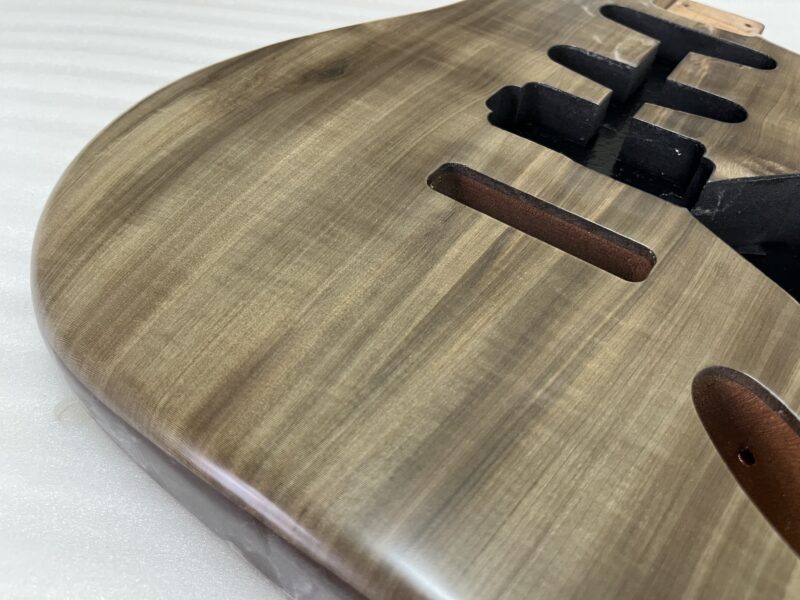 The slight greenish coloration of the wood brings out of the wood's texture.
The wood grain is not very flashy, but it has an elegant look to it.
Jindai Tamo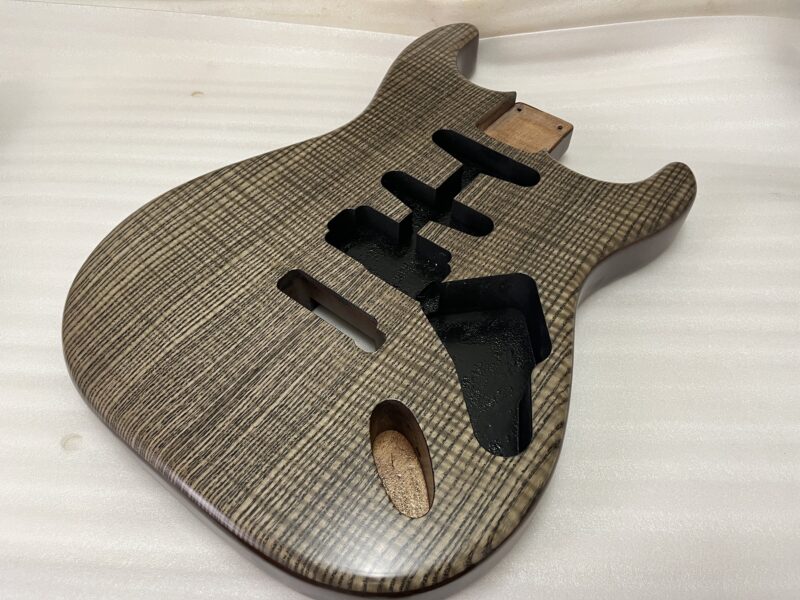 Jindai Tamo (also known as Japanese Ash) has been our most used kind of Jindai wood here at Deviser throughout the years.
The flamed wood grain stands out on the straight and thick ducts characteristic of tamo.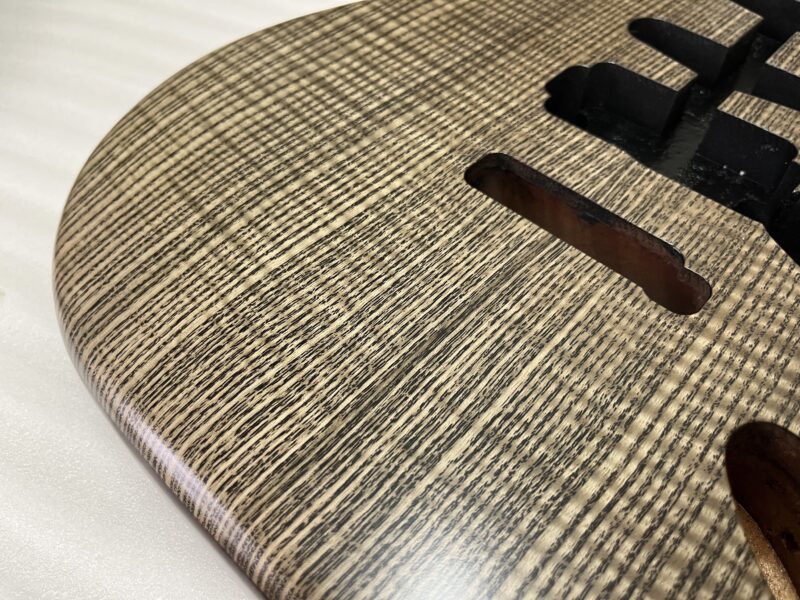 The composition of the wood changes over a long period of time in the ground, giving it a unique grayish-brown color before any additional coloration is applied.
Combined with the unique grain of the wood, the finish conveys the charm of Jindai wood in a straightforward manner.
Jindai Sakura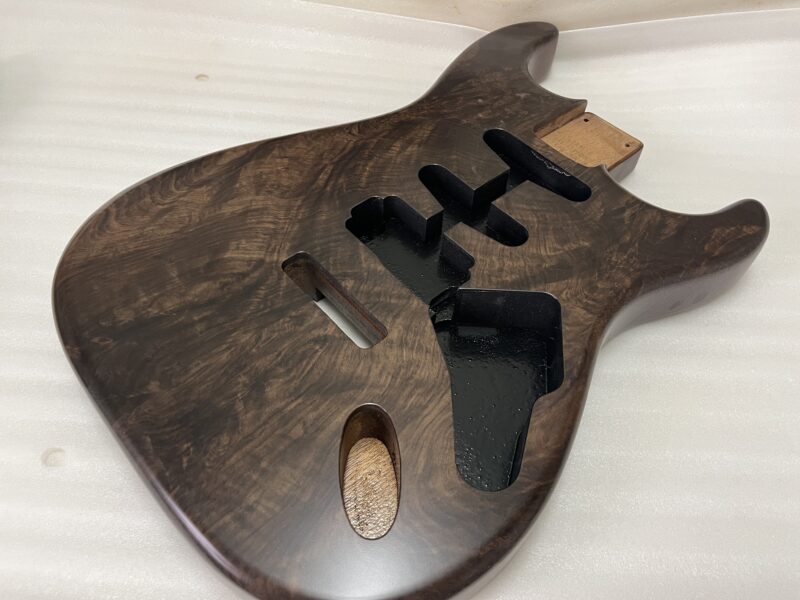 Among the three types of Jindai woods, Jindai Sakura is the darkest in color and has a distinct grain pattern.
It is rare to find Sakura wood among the Jindai woods, so this is a rare find among rare finds! This is also the first time this material is being used in the Momose brand.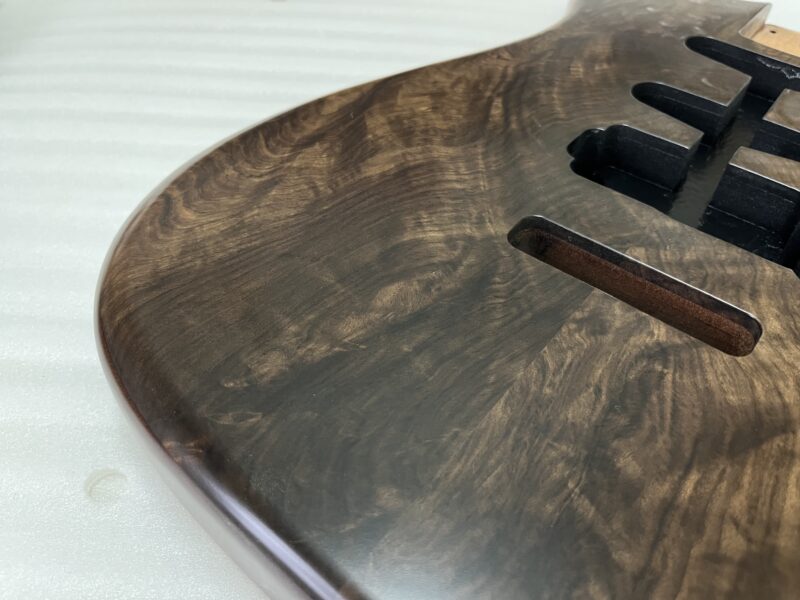 The shading of the bark and the undulating grain create a mysterious atmosphere.
The finish of the wood is distinctly different from conventional Sakura wood. It really transmits the feeling of being more than 1,000 years old.
Rare rosewood neck and fretboard
A high-quality material that is becoming scarce by the day. Indian rosewood…
We use for the neck and fretboard!
Not only the body but also the neck and fingerboard have been meticulously designed. The use of hard rosewood for both the neck and fingerboard produces a unique sound with a persistent low-mid tone.

Not to mention it's got the look and feel of a high-end finish!
African Mahogany 1P body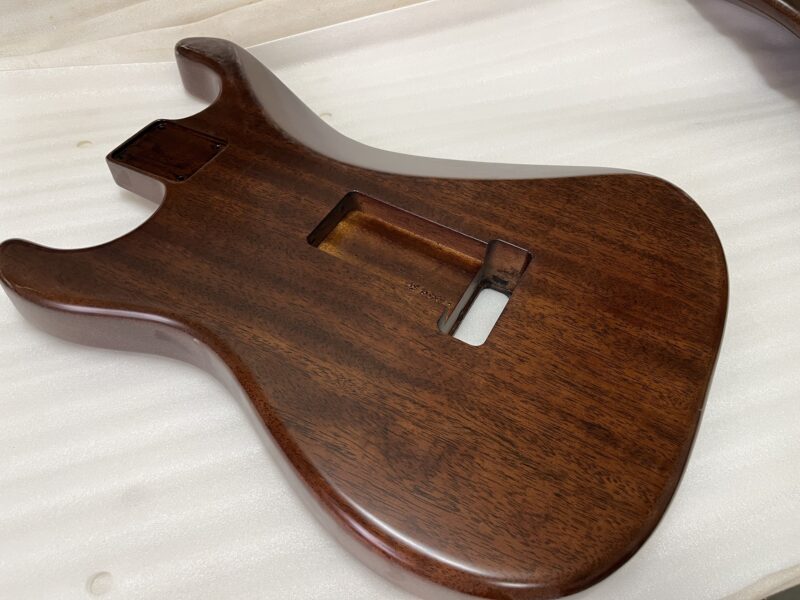 The one material that you cannot *not* have in a high-end limited model…
African Mahogany 1P!!
is what we choose for the body material. The pieces big enough that can be used to make an entire guitar body are very rare. One of the material's greatest appeal is that it is easy to handle because it is a relatively lightweight wood. The fat and sweet sound typical of mahogany is retained, and you can play for a long time without getting tired!
Various models are in production!
The models photographed here are all Momose MC types, but we made a variety of shapes!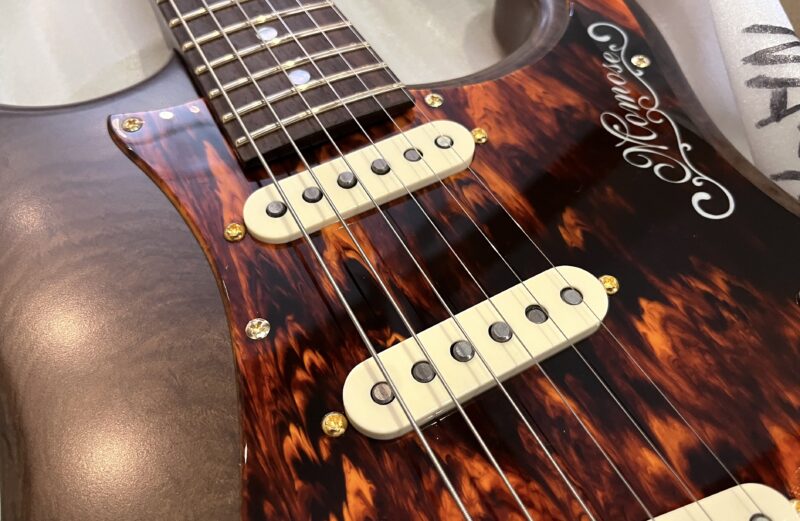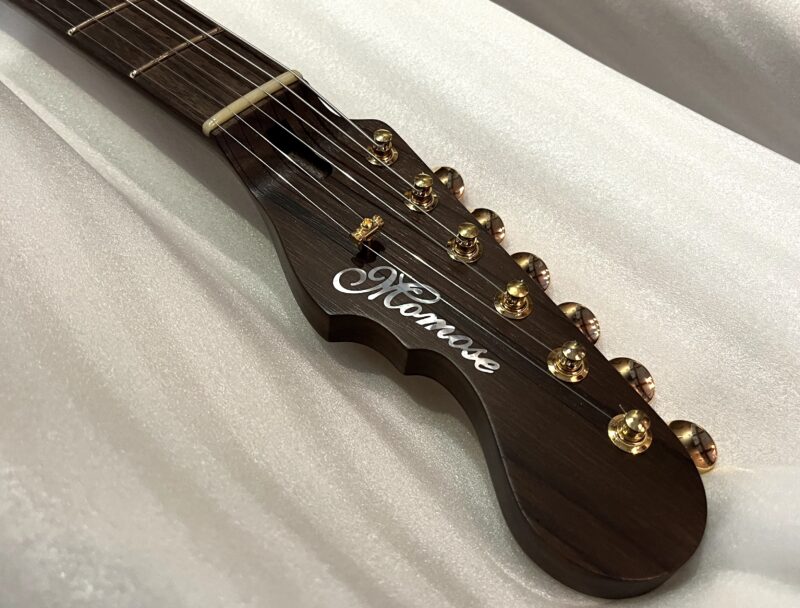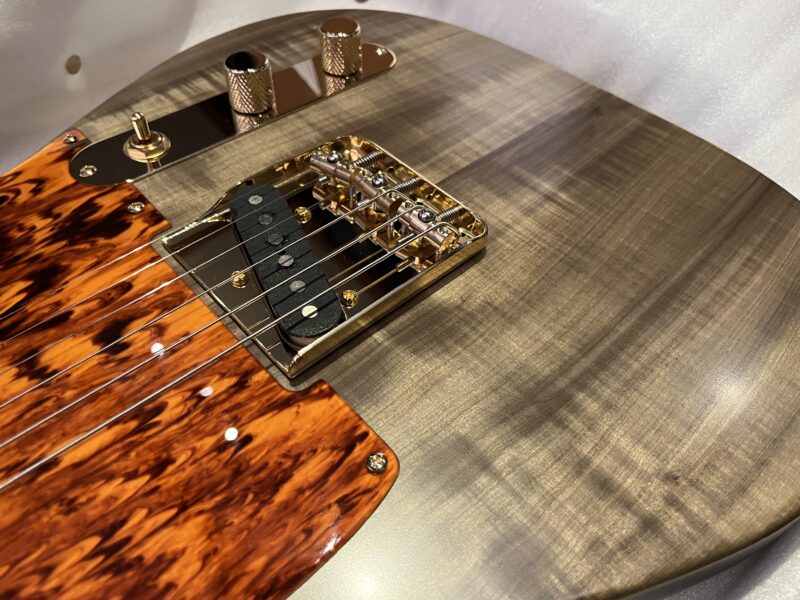 We can only show you a small portion of the photos today, but you can look forward to May 25, 2022, the day of the exhibition, when the entire exhibition will be open to the public!