About us
MOMOSE Custom Craft Guitars is a traditional electric guitar/bass brand bearing the name of "Yasuo Momose", a senior master builder at our Aska Workshop in Matsumoto City, Nagano Prefecture. Yasuo Momose's philosophy and technique for making musical instruments have been materialized into this brand, and to make it justice, attention is paid at every step of the way, while emphasizing achieving a traditional design. We promise you instruments in a category of their own, amazing quality, and an emphasis on great playability.
MOMOSE Custom Craft Guitars
Attention to detail, handmade and individually taken care of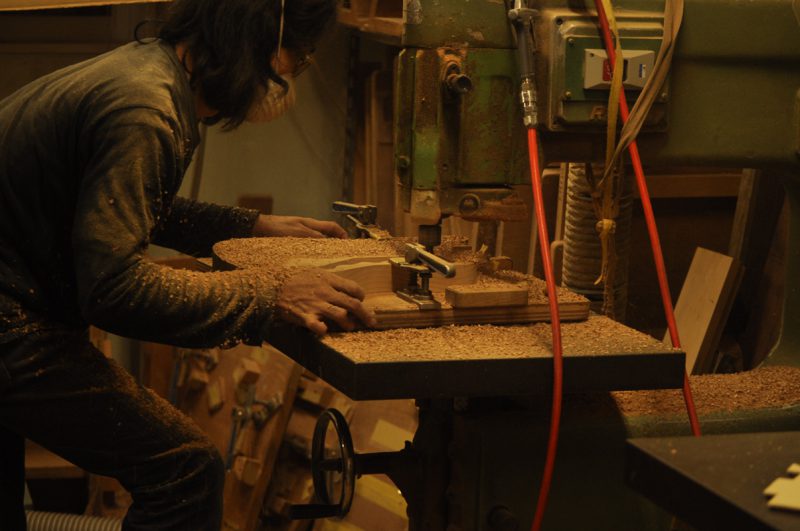 MOMOSE Custom Craft Guitars are all handmade and limitedly crafted by a production team consisting of several craftsmen who have been recognized for their technique under the supervision of Yasuo Momose, one of Japan's leading guitar makers.
Momose has been laying the foundation for all manufacturing processes as the center of technology for 30 years since 1977 when he launched the Headway, the highest domestic acoustic brand. He devised various tools for processing and production himself and has been engaged in OEM production of various high-end guitar manufacturers in Japan from the dawn of electric guitars to the present.
Making a guitar takes many steps. Currently, many guitar factories use computer-controlled NC routers to process large quantities of instruments at once. With NC routers, it is possible to mass-produce guitars that have a uniform appearance in a short time. However, the quality of wood is by no means uniform. Momose and the craftsmen believe that in order to make a good guitar, it is necessary to process it according to the individual differences in the mass, elasticity, and sound of each different piece of wood.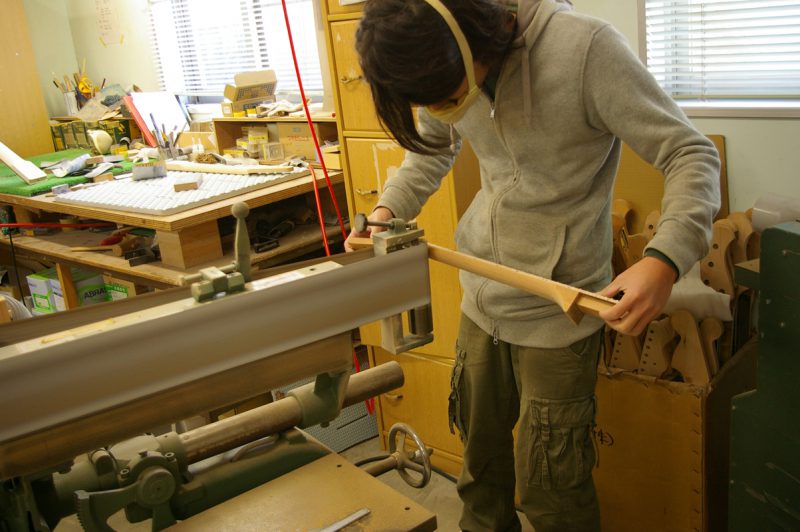 Craftsmen rely on their five senses to make their own decisions based on the individuality of the material and process them with their own hands. MOMOSE Custom Craft Guitars has dared to continue handcrafted guitar production as they did in the 1950s and 1960s. By making full use of various tools, templates, and machine tools devised by Momose, each piece is carefully hand-made guided by the craftsman's experience and precise use of the latest technology.
At the factory, we carefully work everything from the body and neck treatment that went through several processes and finishing with sandpaper polishing. Painting is also an important process. At MOMOSE Custom Craft Guitars, the top finish comes in the form of lacquer. Good painting brings out the sound of the body and neck, and at the same time provides excellent playability. Furthermore, the final stage of processing (setup) is also a very important step to bring out the absolute best of the sound. Every process from wood processing to finishing, painting, and assembly is carefully carried out by the hands and experience of our skilled craftsmen.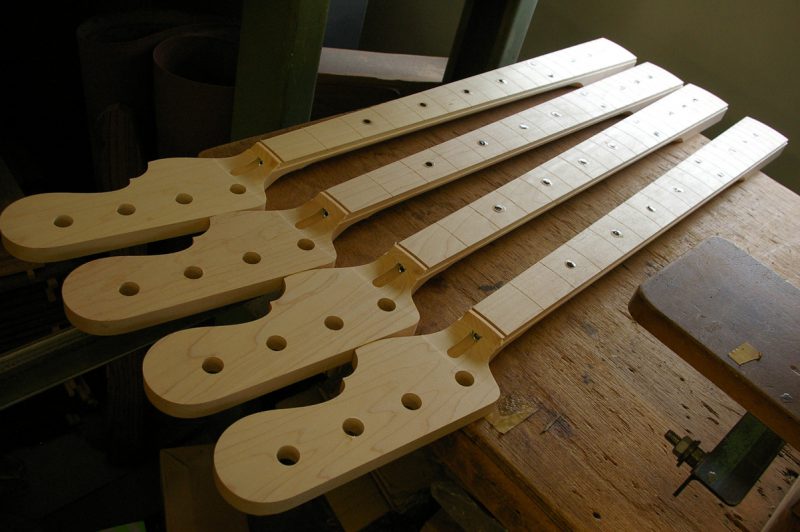 To put it shortly, our goal is to not only stay within the comfort zone that the accumulated guitar-making knowledge provides but to take those boundaries and expand them even further by utilizing Mr. Momose's skill and innovation in combination with this. We think this goal was met with flying colors and continues being pushed with each new improvement and development we incorporate into our crafting process.