MJS-MV Kazuki Isogai
Specification
Body

Tochi 2P
Neck

Quartersawn Maple
Fingerboard

Wange
Nut

High Density Bone(水牛骨)
Bridge

Montreux® JM Saddle Gold
Tail Piece

ORIGINAL JM/JG Type
Machineheads

GOTOH®SD91-05M MG
Fret

JESCAR®FW57110-EVO
Pickups

MOJOTONE®Clone'59 JM
Controls

1Vol,1Tone
Scale

25.5 inch
Width at Nut

42.0mm
Fingerboard Radius

280R
Finish

Top Lacquer
Strings

Elixir®NANOWEB Light(.010-.046)
Accessories

Protective Case, Allen Wrench, COA
Introduction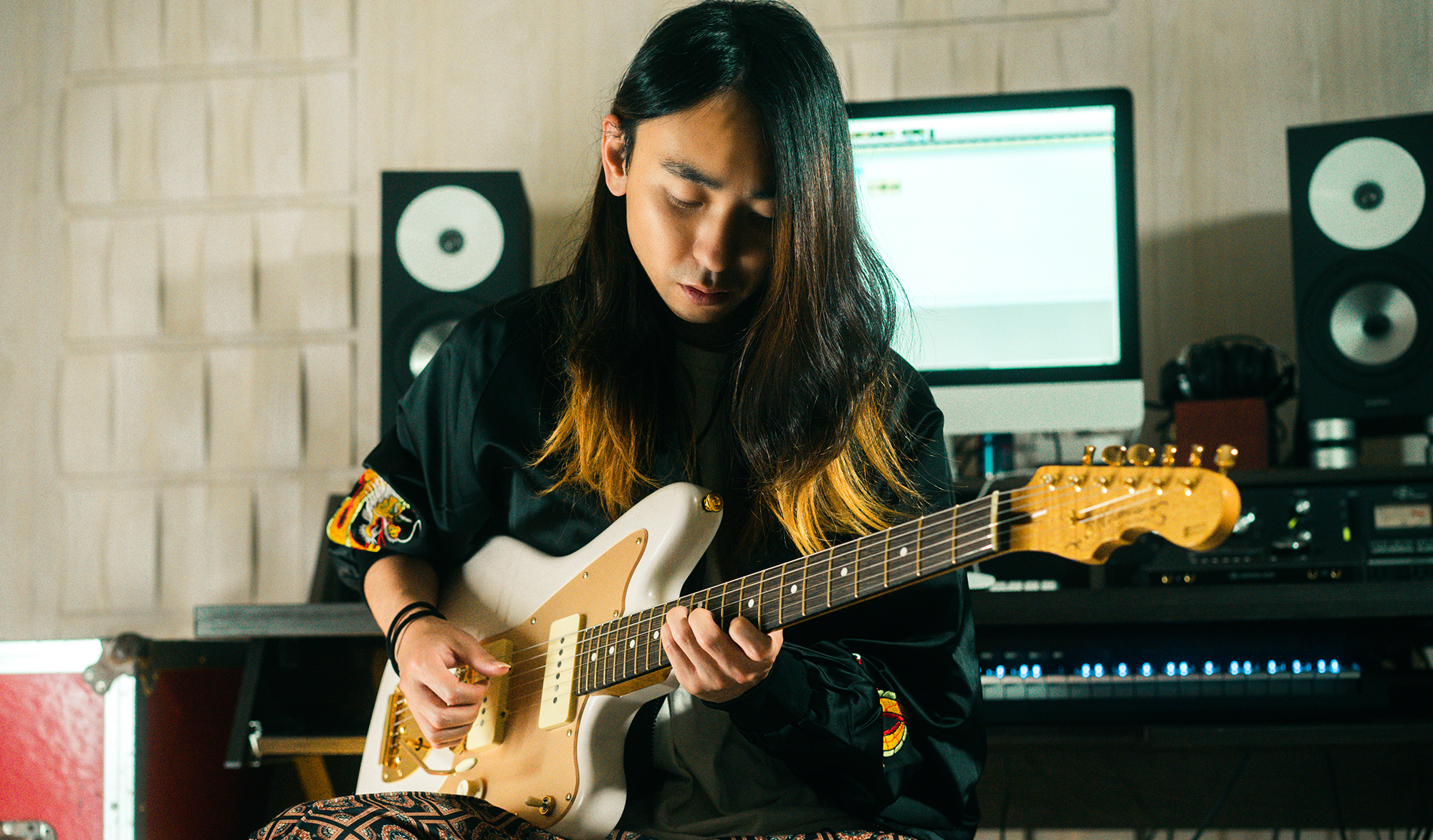 Kazuki Isogai × Momose Modern Virtuoso Series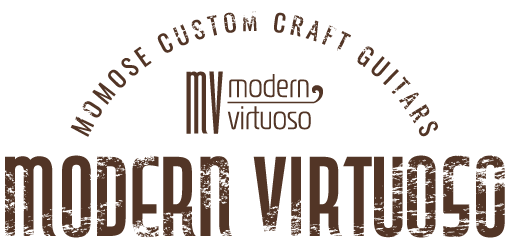 As the name suggests, this flagship line of Momose Custom Craft Guitars is designed to develop guitars for "today's great players" and is built with functionality-oriented specifications in mind and high-grade components.
The MJS-MV Kazuki Isogai was developed as a part of the top-of-the-line Modern Virtuoso Series to meet Kazuki Isogai's various requirements.
※Estimated release – Early 2023
Tochi 2P Body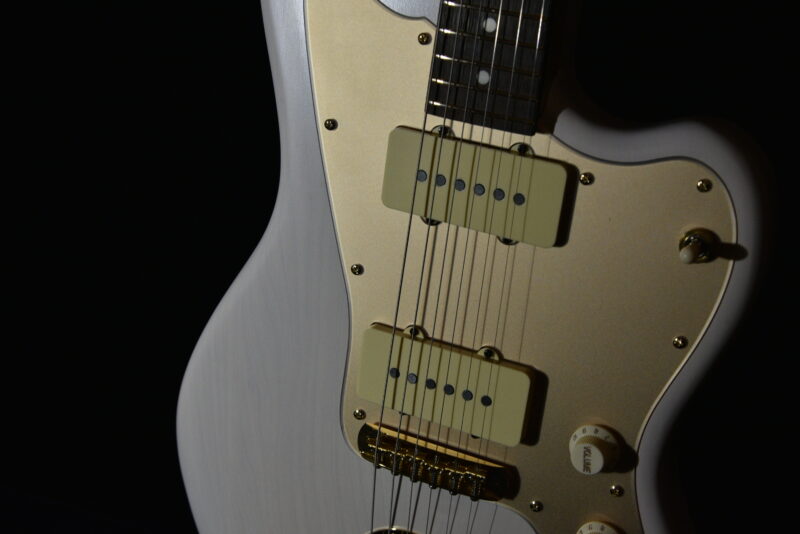 Kazuki Isogai has played with a plethora of vintage JM models, but at the moment he is firmly sticking to his favorite, a Momose model made from Tochi wood.
When it came to creating this signature model we utilized his comments and notes based on his years of playing with other Tochi wood models, the comments from professional artists and sound engineers, and their combined insight to brush up on every possible detail we could think of.

Tochi is slightly weighty and is a relatively soft material, and its sound is characterized by a moderately solid tone that cuts through the mix with a shimmering midrange. It handles distortion really well, coming through well-defined even on the lower tones, and thanks to this, matching a wide variety of different musical genres.
Wenge Fingerboard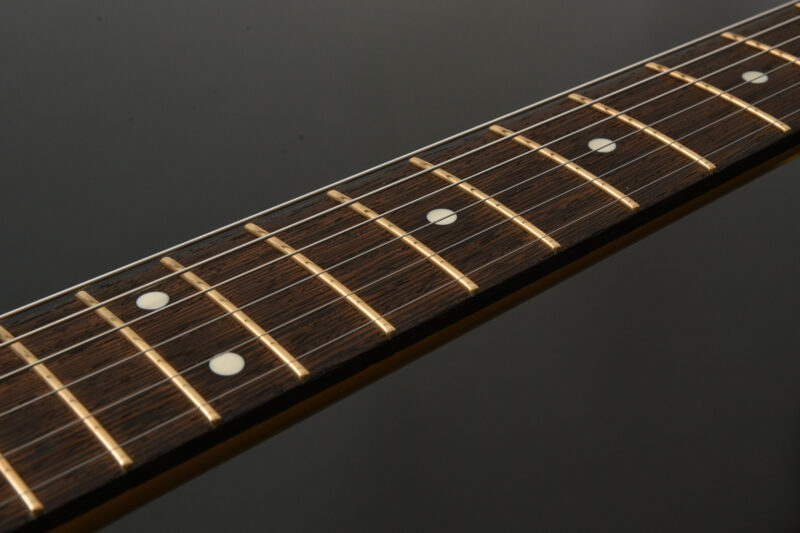 Wenge fingerboard with beautiful black stripes appearing on the dark brown wood surface. It has excellent hardness and strength and has good brightness and a good rise.

The slightly flatter fretboard radius of 280R reduces the sound when choking at the higher frets.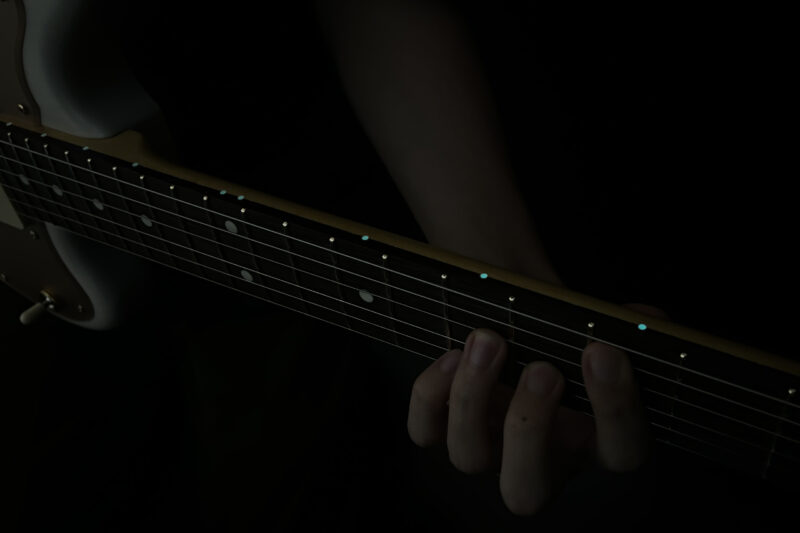 Side position markings are made of Luminlay, a light-storing material that stores light and releases it in the dark. This is useful when performing on stage, where the lighting is often dark. This is one of the first specifications requested as a "must-have" for playing live in concerts.
Mojotone® Clone'59 pickup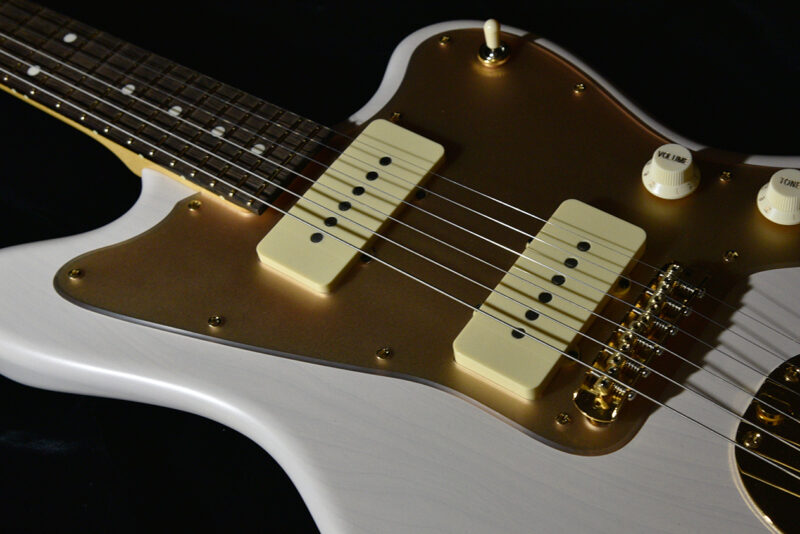 We tested a number of vintage Jazz Master® pickups and disassembled a '59 model, which has the most remarkable sound. This model reproduces that fascinating tone by studying even the coil winding and tension. The reverse winding and reverse polarity have a hum-canceling effect that reduces noise when mixed.
Neck Plate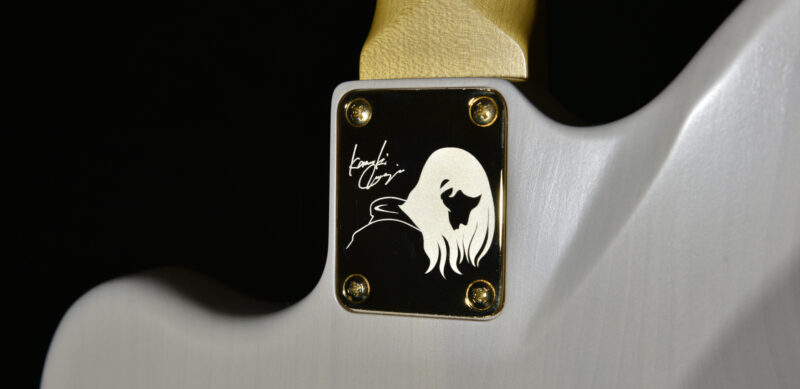 Original neck plate with Isogai's icon and signature engraved by laser.

The neck plate is made with a traditional plate joint in order not to spoil the classic sound characteristics we are going for, but the plate portion has been slightly sunk in This allows the hand not to get caught on the plate even in the high position near the joint, thereby improving playability.
Movie
Feature Page